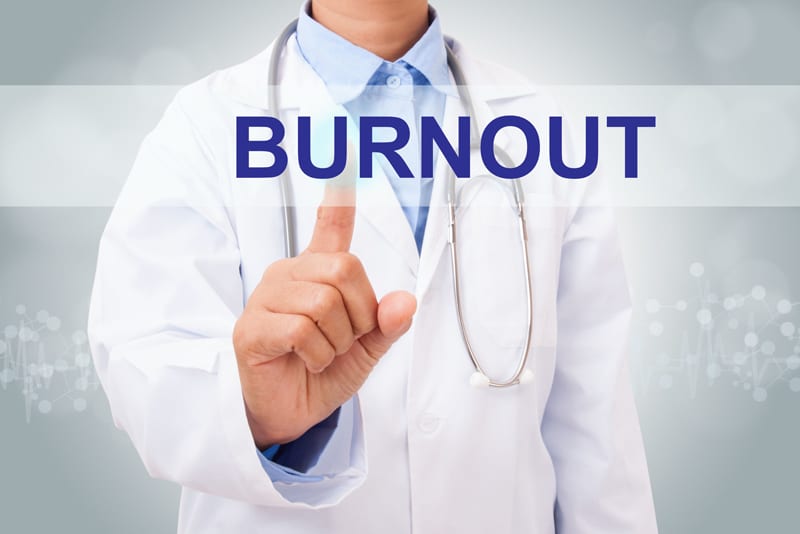 With the advent of the EHR system, the demand for medical transcription service has gone up considerably because many doctors rely on medical transcription providers for patient record documentation. With EHR implementation, most doctors are forced to spend long hours in front of their computers and this ultimately leads to physician burnout. Although physicians understand the advantages of EHR, they complain that various systems available nowadays are difficult to use and often hinder them from giving full attention to their patients. Doctors also claim that the excessive stress they experience can even put their patients at risk.
Several studies have shown that physicians who use EHR tend to become frustrated with the documentation tasks and are more likely to get stressed out. Some doctors say that EHR focus on documentation for billing is contrary to effective and efficient documentation of clinical care, which means that EHRs are actually less useful for direct patient care apart from stressing out the healthcare providers.
While EHR systems do contribute to physician burnout, there are several other external factors also that are responsible to this condition.
Rules, regulations and standards: There are several regulations related to the healthcare industry instituted by federal, state and local governments. These rules and regulations place the burden of complying with administrative requirements on physicians.
Medical record keeping and medical coding: Patient records are vital for assessing a patient's health condition, planning and evaluating the patient's treatment and to ensure the best care possible. Federal and state laws and regulations impose specific documentation requirements on physicians and other healthcare professionals. When medical records are received from various sources, meeting and complying with specific requirements could prove cumbersome.
Accurate and quality reporting: Quality measures in medical reporting are vital to ensure accountability, transparency and to deliver increased value in health care. However, there are various performance measures that need to be filled and this adds to physician burnout.
Medical reforms and payment policies: Healthcare involves multiple payment systems with complex rules, processes and incentives which can change very often. This change can be a burden for physicians because they can lead to administrative burden or financial pressure that can negatively affect the physician's service.
Authorization process: Prior authorization is often required by insurers for medications, diagnostics procedures etc. Getting these requirements can be a struggle for both patients and physicians. This can lead to inconsistent workflow process and submission of information manually.
Security and privacy: The healthcare industry deals with critical medical information. Therefore, federal and state laws impose strict regulations on healthcare organizations with the objective of protecting patient data. Privacy standards like HIPAA are imposed on healthcare entities to protect the integrity, confidentiality and availability of health data. It also aims at establishing national standards for the protection of electronic health record data.
Monitoring of drugs: Authorized prescription drug monitoring programs are used by physicians to inform their prescribing decisions, avoid polypharmacy, and avoid any supply of opioids to patients that have drug-seeking behavior. However, access to the database differs from state to state and it can be difficult for physicians.
Professional liability: Getting professional liability is as difficult as getting medical licensure and it involves filling up of several forms like questions about past and current mental health concerns. This is another hurdle to get appropriate treatment. These processes can sometimes involve malpractice, and malpractice lawsuits come with stress and the risk of burnout.
Patient-physician relationship: The conventional societal value "doctors know best" has changed to a "patient centric model" where physicians and patients build a rapport to create a better medical experience. Although this system is useful for patients, it could lead to deterioration of trust with physicians and the health care system.
Physicians and other healthcare professionals often experience several administrative and patient care related issues that affect their productivity and workflow. This can negatively affect the quality of service they provide. A remedy to this problem is hiring reliable medical transcription services to take care of EHR documentation. An established medical transcription company helps physicians to focus more on the patients and also obtain error-free medical records.