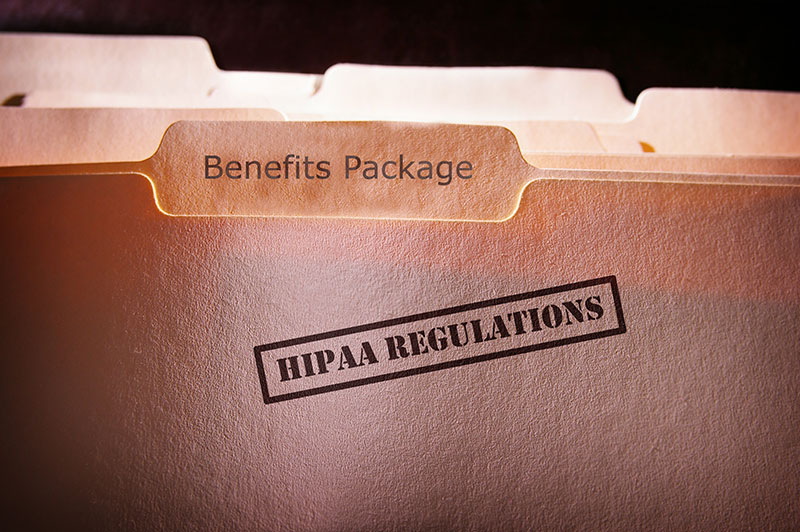 HIPAA stands for the Health Insurance Portability and Accountability Act. It was created in 1996 to ensure the protection, confidentiality and portability of patient health information. Healthcare organizations that fail to comply with HIPAA standards may ruin their reputation, be subjected to serious penalties. This law requires healthcare facilities to remain compliant with certain privacy regulations and implement secure electronic access to health data. So, if you are outsourcing medical documentation to a provider of medical transcription services, make sure that they are HIPAA compliant.
Importance of HIPAA-compliant medical transcription
For legal purposes: Any violation of HIPAA would lead to litigation. People who disobey the rule are accountable and liable to be charged with penalties.
To avoid medical identity theft: Medical records contain sensitive information such as the patient's diagnosis, treatments, allergies, tests and much more. During the transcription process, these details are constantly transmitted along with some personal information. So, there is a high chance of data breach or data theft and illegal use of such data. This calls for proper compliance that would dismiss patients' concerns regarding illegal divulgence of their information.
To ensure medical ethics: Maintaining private health information of patients in a secure manner is the responsibility of the medical professionals, healthcare organizations as well as medical transcription companies. If the patients trust their doctors and the healthcare facilities, they are likely to provide more personal information that will be useful for providing the right treatment and better care.
How HIPAA Applies to Medical Transcription
HIPAA has provisions for Business Associates, which signify persons or organizations that act on behalf of the healthcare provider, i.e. the covered entity. However, business associates may not be actually employed by the covered entity as paid/voluntary staff. When providers outsource medical transcription, the transcription company as well as the transcriptionists become business associates.
When a business associate has direct PHI access, they are referred to as a Third Party. This Third Party includes the transcriptionist who is doing the transcription work, and requires the transcriptionist to guarantee that he/she will protect all records, including the data received through electronic transfer they handle according to the required standards. Medical transcriptionists have to provide a written assurance as regards PHI (Protected Health Information) security measures, as part of their contract with the healthcare entities requesting transcription.
Now, with excellent improvements in technology, generating and transmitting digital voice files has become very popular. This in turn has increased the outsourced medical transcription volume. To ensure security of such transmissions, medical transcription companies employ encryption when transmitting the voice files and the transcripts. They also use passwords to prevent access to any file containing PHI. However, encryption requirements do not extend to telephone dictations. Both the Covered Entity sending the voice files and the Business Associate receiving it and transmitting the completed transcripts have to abide by the security requirements.
HIPAA compliance is a must for all organizations that handle health information electronically. Therefore, healthcare entities that outsource their transcription needs must choose an HIPAA-compliant medical transcription provider. The following are some of the qualities to look for in an outsourcing medical transcription service.
They understand the importance of confidentiality: Ensure that the transcription provider understands the significance of security, privacy and confidentiality of the medical records. Make sure that the service you choose understands the means of securing confidential information and maintaining the privacy of patient data. They should make sure not to disclose any vital healthcare information unless required by the contract or law. Similarly, their workplace should also be HIPAA-compliant.
Tailored processes to ensure HIPAA compliance: The provider should be willing to customize their transcription process to ensure that they are compliant. For example, setting up a customized algorithm to splice audio/video files for random assignments to various medical transcriptionists is one way to ensure HIPAA compliance. This will ensure that the transcriptionists do not access the entire audio/video files, and will only have access to a part of the file.
Set up a strong infrastructure and security walls: Today, medical records are transmitted electronically. Therefore, the transcription provider should have robust infrastructure with security walls to prevent any kind of intrusion. This also assures that the records are accessible only to authorized people and the chance of sensitive data falling into the wrong hands is minimal. It is also important to ensure that all the computers and other related devices, along with the servers are secure so that there is no patient data breach.
Train employees to be HIPAA compliant: Every employee that works within the transcription company should be trained to be HIPAA compliant and adhere to HIPAA guidelines. They should understand the significance of why it is vital to protect and secure the patient data. It is also important to periodically conduct HIPAA training for the employees.
As a medical professional, you may have spent years training to be able to handle the stresses and complexities of working with patients. The last thing you want is for something to go wrong in your career because of HIPAA violations. So, outsource your medical transcription process to a company that is certified as an HIPAA-compliant medical transcription service. This ensures that your patient's confidentiality and security are being protected to the highest degree possible. Outsourcing medical documentation also helps medical professionals in that they can spend more time taking care of patients instead of dealing with all of the paperwork.