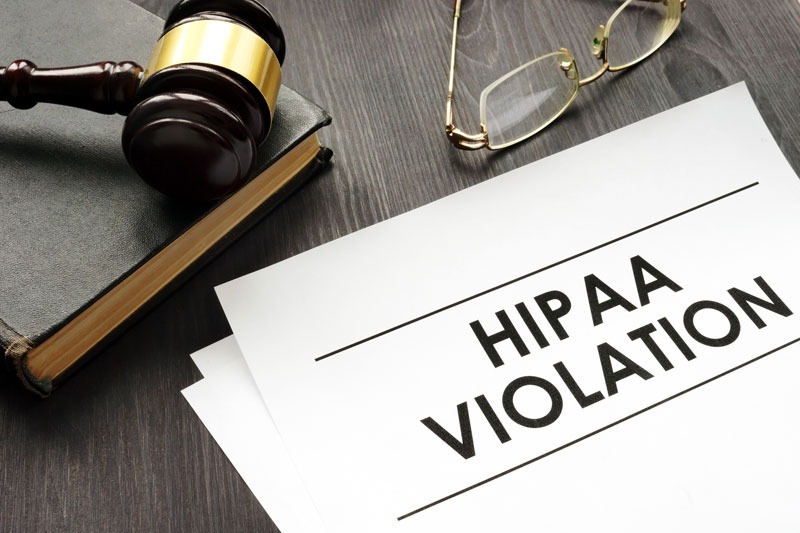 Healthcare providers have an ethical and legal obligation to safeguard the confidentiality and privacy of patient information. Under the HIPAA Privacy Rule, personal health information (PHI) is defined as medical information that is "individually identifiable" as pertaining to a specific patient. Individually identifiable information includes health information that (1) is maintained in any form or medium; (2) relates to, identifies, or could identify the person that the health information concerns; and (3) is transmitted or maintained by covered entities or healthcare providers.
The HIPAA Privacy, Security, and Breach Notification Rules also applies to the business associates of covered entities. As medical transcription service companies create, receive, maintain, or transmit PHI on behalf of covered entities, they come under the definition of business associates.
Under the HIPAA Act, HIPAA-specified entities are required to maintain specific standards for protecting, using, and disclosing patients' medical information and records. HIPAA regulations have changed over time along with the development of health IT. While electronic health records (EHRs) and outsourced medical transcription services help physicians deliver quality care, they expose patient records to risk of breach, penalties and fines. The number of data breaches in 2021 were three times the number of data breaches that occurred in 2010, according to a HIPAA Journal report.
The main causes of healthcare breaches in 2020 were identified as
Hacking/IT incidents
Unauthorized access/disclosure
Theft
Improper disposal, and
Loss
Every healthcare organization needs to have proper measures in place to prevent breaches due to these reasons, ensure that the PHI of every patient is safe and secure, and maintain HIPAA compliance. Here are 8 best practices that can help medical practices avoid HIPAA violations:
Employee HIPAA training: Training employees on HIPAA is essential to ensure compliance with the Privacy Rule. Employees must be made aware of their personal responsibilities under HIPAA and also help the facility or practice they work in protect the privacy and security of patient health information. HIPAA training covers robust guidance on key aspects such as:

What constitutes a HIPAA violation
How to handle sensitive patient data
Password protection
How to recognize and deal with threats
Strategies to prevent potential breaches
Documentation required to limit the impact of any breach that occurs so as to minimize its impact on business

Employees must be alerted to avoid violations that can occur when using social media, avoiding discussions on patient information in public settings, and being cautious when accessing patient information on personal devices at home.

HIPAA training is an ongoing process and must be conducted annually. As regulations are updated every year, periodic training is crucial for practices to stay current.

Health IT outsourcing: Data breaches are rampant with patient information in electronic health records, and with healthcare services being provided via Zoom and other telemedicine platforms. Outsourcing IT to a reliable HIPAA compliant service provider can ensure a secure environment for telehealth and collaboration and prevent HIPAA violations. Outsourced IT teams are experts in HIPAA compliance and the latest cybersecurity technology and can ensure IT support to keep data safe at all times.
Robust security and privacy policies: Medical practices should implement comprehensive security and privacy policies. In addition to training employees, they should have specific measures in place to safeguard the integrity and privacy of medical information, stored electronically as well as in physical format. If they outsource medical transcription, they should make sure that their third party vendor adheres to HIPAA best practices to ensure that all the PHI they handle remains safe and confidential.
Efficient access control and encryption: Technical security controls are essential to protect PHI and promote HIPAA compliance. Access control requires using multiple factors to authenticate users, employing highly complex passwords, and ensuring that every user ID has various levels of authorization for accessing patient records. To prevent HIPAA violations, practices must also focus on ensuring that all PHI sent and received by medical practices via the internet is encrypted. Healthcare professionals should also adhere to encryption and other best practices when viewing and managing PHI on mobile devices. A HIPAA Journal recommends avoiding texting patient information via SMS, WhatsApp, Facebook Messenger, or other messaging platforms.
Written policies and procedures: HIPAA requires organizations to record everything relating to Protected Health Information (PHI) in their setting. The documentation should clearly list the roles and responsibilities of all staff involved. HIPAA documentation provides evidence of the security measures taken to protect the confidentiality of patient information.
Secure disposal of PHI: Many medical practices still use paper documents. When documents containing PHI are no longer needed, they must be disposed of securely to prevent exposure of the information and HIPAA violations.
Self-audits: Practices should performing periodic audits to assess HIPAA violation risks. This will help identify potential vulnerabilities that can compromise the integrity and confidentiality of PHI. Measures can then be taken to minimize the risks.
Dedicated HIPAA security staff: Having a dedicated HIPAA specialist to ensure that all protocols are followed can help promote compliance. An expert can be assigned responsibilities that include carrying out risk assessments and audits, creating and implementing security measures, identifying risks of security breaches and developing measures to prevent mistakes, and handle issues related to incident response, disaster recovery, and business continuity.
Many medical practices outsource their medical transcription tasks. Medical transcription companies handle a huge amount of patient information and if breaches occur their impact can be devastating. So practices should ensure that they partner with a HIPAA compliant medical transcription company that has all the necessary measures in place to prevent HIPAA violations.