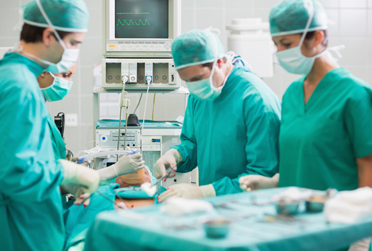 A new state report covering Connecticut hospitals found that the number of adverse events in hospitals and other healthcare facilities reached 500 in 2013 i.e. double the number of 244 incidents reported in 2012. When it comes to surgical adverse events, there is a large increase in perforation during surgery. The number of patients harmed by perforations during surgical procedures reached 79 in 2013 compared to 55 in 2012. Around half of the perforations that seriously injured or killed patients occurred during colonoscopies, while others occurred during endoscopies, hernia repair or other surgical procedures.
The report also states the number of wrong-site surgeries has also increased from 9 to 13. Accurate surgical reports are necessary to prevent surgical errors. No matter how well a surgical procedure is performed, an incomplete or inaccurate operative report can lead to flawed decision-making by follow-up medical teams. The increasing error rates imply that there is a growing need to improve the accuracy of surgical reports. An accurate surgical report significantly impacts aftercare and outcomes and is critical to patient care. The accurate data within a surgical report will help you improve surgical processes, identify problem areas within your facility and better explain treatment decisions.
Tips to Enhance the Accuracy of Surgical Reports
Record Data Immediately after Surgery – The important information will be clearer in the surgeon's mind just after the surgical procedure rather than hours or days later. Implement a system that allows surgeons to easily record critical data when it is fresh. This will reduce the chance of omissions or misremembered details.
Employ Clear and Consistent Format – Each surgeon's reports may be a bit different. Ensure that all your reports are in a clear and consistent format. This will help you identify errors and solve them immediately. Otherwise, you will have to study each and every report. This will be time-consuming and there will be a greater chance to overlook errors.
Control Data Entry – Illegible handwriting, unclear speech, an uncommon manner of phrasing or even a typographical error can make the records confusing. Make sure that the data entry method you choose can bring you accurate results.
EMR Transcription with Quality Assurance
Rather than traditional transcription that involves simply transcribing the dictated surgical notes into operative reports, EMR-based transcription with thorough quality checking is more effective to ensure the accuracy of surgical reports. This method involves transcribing the surgeon's dictations (recorded right after the surgery) with the help of professional transcriptionists, thoroughly checking the quality of the transcribed data with proofreaders and editors and finally populating the accurate data into corresponding EMR fields utilizing the latest advanced technology. This will ensure that accurate data is entered into your EMR system in the first place and very effectively address data entry issues.
Synoptic reporting with responsive templates is another effective method. However, if you are not choosing the right synoptic software, it can create a number of issues that would impair the accuracy of the surgical reports and cause delay in turnaround times.