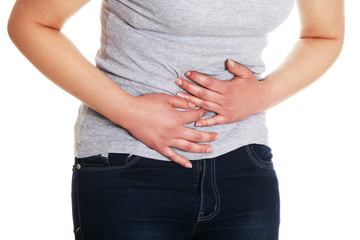 Gastroenterologists treat various diseases and pathology of the gastrointesinal tract as well as diseases affecting the gall bladder, liver and pancreas. Gastroenterology transcription service providers help physicians manage their busy schedules by ensuring timely documentation of dictated medical reports. Management of gastroenterology conditions can be challenging, with many patients landing in emergency rooms (ERs) for conditions like diverticulitis. However, a new study published as "in press" on the website of the Journal of the American College of Surgeons suggests that these ER visits may not be necessary for diverticulitis and that about half of such patients can be sent home, thereby saving healthcare costs for the system as well as the patients.
Diverticulitis is an inflammation of an outgrowth or pouching in the colon, leading to severe abdominal pain. In complicated diverticulitis, there is a small perforation of the pouching or outgrowth of the colon which shows up on a computerized tomography (CT) scan. On the other hand, uncomplicated diverticulitis involves no such identifiable perforation on a CT scan. Extreme cases also involve inflammation of the abdomen. Treatment is focused on relieving the abdominal pain and inflammation, and restoring normal bowel function. Severe cases usually require surgery.
According to the EurekAlert report on the study, about 150,000 people are hospitalized each year for this condition, with ER visits spiking 21 percent in recent years. Researchers at the University of Minnesota, Minneapolis examined data on 240 patients with diverticulitis who were treated in 5 ERs in in the Fairview Health System from September 2010 through January 2012. Up to 144 (60 percent) were admitted to the hospital and 96 (40 percent) were discharged to their homes on oral antibiotics
The team found that:
Admitted patients were mostly age 65 years or older
Besides diverticulitis, admitted patients have other health problems, are on steroids to treat inflammation or agents that suppressed their immune system, have excess air in the digestive system, or have an abscess or perforation in the diverticular area as seen on a CT scan
Two key factors determining the severity of diverticulitis were: high fever and high white blood cell counts
Of the patients discharged from the ER, 12.5 percent returned to the ER or were admitted to the hospital within 30 days
Only one patient required emergency surgery, but only 20 months later
Patients who were admitted from their ER visit had a slightly higher hospital readmission rate at 15 percent
The researchers concluded that:
Hospitalization could avoided in most of the cases
Most patients with uncomplicated diverticulitis could be safely discharged with a prescription for oral antibiotics after their ER visits
These patients faced a very low risk of re-hospitalization
National statistics seem to corroborate the study's findings and show that only 15 percent of patients with diverticulitis who enter ER need an operation immediately. The report cites the lead study author says that more data is needed to clarify whether there are even more people seen in the ER who could be safely managed at home.
The researchers say that physicians and hospitals could use the Minnesota study findings to develop protocols for ER doctors to provide better treatment for diverticulitis and to avoid unnecessary hospitalizations. A check list approach and examination of CT scan results can help ER physicians determine whether a patient needs to see a surgeon or whether they need to be admitted to the hospital or can be safely sent home. Making the right decision will save costs and hospital resources, benefiting both patients and the healthcare system at large.
ER physicians and gastroenterologists require timely, error-free emergency department medical transcription services to ensure effective patient record-keeping. Moreover, studies such as the above utilize data from transcripts of consultation notes, history and physical examinations, discharge summaries, and lab and scan reports to arrive at their conclusions. This shows just how crucial the services of a reliable medical transcription company are for physicians as well as researchers.