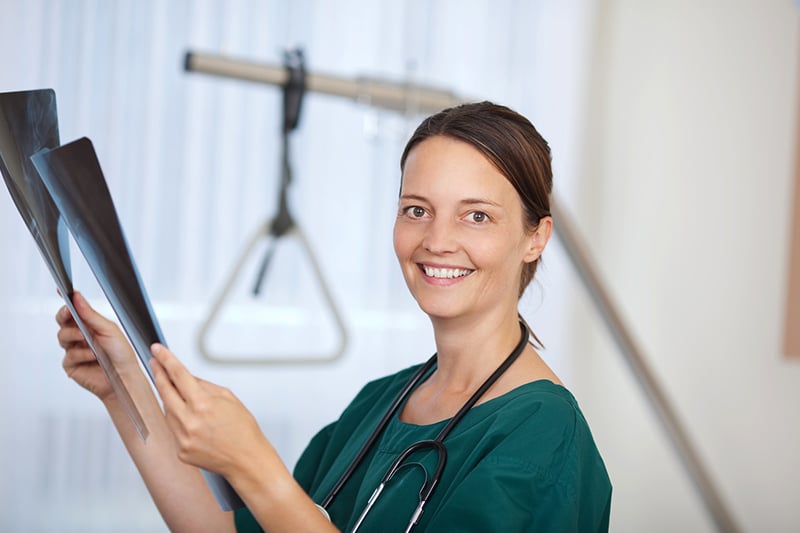 Imaging reports present the findings of diagnostic radiological studies which are communicated between the radiologist and the referring physician. These reports are also read by other healthcare professionals with varying levels of knowledge. Outsourcing radiology transcription helps radiology clinics and departments get quality reports in quick turnaround time. Today, patients can view their reports via online portals. However, according to a new study, patients are finding it difficult to understand their radiology reports, especially MRI findings (www.healthimaging.com).
Giving patients access to their electronic radiology reports allows them to become more involved in their care. It helps them make informed decisions and share the reports with other physicians, which can improve care quality, safety, and efficiency.
While wording, length and clarity differ widely in radiology reports, diagnostic imaging reports should present an accurate and detailed explanation of the imaging findings. Any ambiguity can make them difficult to interpret by the referring clinician. Reports that lack clarity can make patients confused and anxious.
Patient Questions on Discussion Forums throw Light on Information Gaps
Researchers from the University of Wisconsin Milwaukee College of Health Sciences analyzed patient questions posted online to identify patient needs and understand information gaps in radiology reports.
The team collected 659 questions that patients posted on four online discussion forums – Yahoo Answers, Reddit.com, Quora, and Wiki Answers. Up to 35.5% of the questions posted on online discussion forums were about radiology reports. The questions were analyzed and the major themes and topics were identified. Procedures tracked included Magnetic Resonance Radiology (MRI), Nuclear Imaging, Ultrasound, X-Ray, Computer Tomography (CT), Fluoroscopy, and Angiography. As well as radiology services for specific indications like breast cancer or lymphoma. The collected questions were classified into eight major themes related to the following topics: radiology report, safety, price, preparation, procedure, meaning, medical staff, and patient portal.
The researchers noted that patients want to improve their understanding of the report by improving the following elements:
Image visualization – issues about images, resolution, contrast, and color.
Report representation – format of the radiology interpretations, such as font size, font color, unstructured information, information abundance, and confusion about what documents relate to what information.
Resources – links and brochures that provide additional information to patients.
Understanding – issues such as explanations unclear medical terms, and general confusion about results.
Preference – the way results can be provided.
The key findings of the study are as follows:
Questions regarding explanations, unclear terms, and general confusion accounted for 26.49% of the total, with image visualization and preference both accounting for 22.64%.
Another 19.65% of the questions related to report presentation comments such as format, structure, font size and other features.
20% of the questions highlighted the need to improve report representation by addressing issues such as unstructured nature of the report, information bloat, or font or color issues.
Compared to other imaging modalities, up to 32% of patients had problems understanding their MRI reports.
 Recommendations to Create Patient-Friendly Radiology Reports
According to the researchers, their findings point to the need to create patient friendly radiology reports. They put forward five recommendations to this end:
Including blood tests and the patient's genetic history in the report would be very useful for future decision making.
Rethinking report design to make it more organized and reviewing the level of language used to improve understanding.
Improving understanding by quantifying results such as dimensions, volumes, Hounsfield numbers, and ADC values.
Provide tips and instructions to improve patient satisfaction.
Automating quality control to create a more patient-friendly report
A commentary published in Academic Radiology offered other suggestions to improve the quality of radiology reports
As far as possible, avoid imaging related terminology and jargon which can confuse both referring physicians and patients
Create and include a summary specifically for patients, which is free of medical terminology that they would not understand
Avoid language that patients may consider hostile, such as 'the patient refused', etc
Researchers also recommend that radiologists proofread reports to ensure that they are free from spelling and voice recognition errors. Medical transcription service providers can handle this task. Outsourcing radiology transcription can help busy radiologists deliver patient-friendly reports in quick turnaround time.