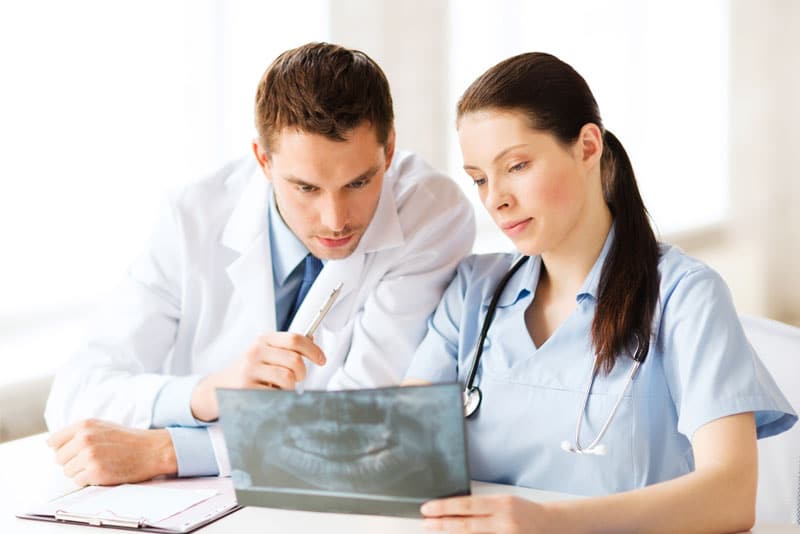 The radiology report is the main and often only means of communication between referring physicians and radiologists. Traditional radiology reporting involved a trained radiologist dictating the findings of a radiologic study or procedure and its documentation by a radiology transcription service provider. These reports were unstructured, varying greatly in style and format. Today, referring physicians prefer structured radiology reports. Recent reports say that artificial intelligence (AI) is helping radiologists to identify valuable information and produce reports that physicians will understand more quickly.
Radiology reports serve multiple purposes and convey various types of information:
the type of test that was performed and the valid reasons for it
the findings, both negative and positive
a general impression or differential diagnosis, and
the radiologist's recommendations for additional diagnostic evaluation and management
Drawbacks of Unstructured Radiology Reports
The Radiological Society of North America (RSNA) is focused on improving the organization, content, readability, and usefulness of the radiology report and to enhance the efficiency and effectiveness of the reporting process. Conventional imaging reports dictated by radiologists are unstructured and describe everything in detail, the idea being that nothing should be left out. This unstructured reporting format has many drawbacks:
Errors in dictation lead to inaccurate transcripts and radiology reporting
Even if unstructured reports contain clinically relevant information, they are unorganized as have no predefined format
It is difficult to retrieve data from these reports if the language used is difficult to comprehend
The inherent inconsistency of unstructured report content may lead to loss of pertinent information
Such data cannot be used for quality-based or evidence-based medicine analysis
The reports may not be available promptly.
Structured radiology reporting has the potential to address many of these concerns.
Advantages of Structured Radiology Reports over Conventional Text-rich Reports
The objective of structured radiology reporting is to standardize the format and vocabulary used in reporting. Structured reporting templates in electronic medical records provide consistency and clarity, allow prompt entry of all critical data elements, and enable scalable data capture, interoperability, and exchange. Structured reports have the potential to:
Provide clear, correct, complete and effective communication of imaging results
Reduce uncertainty and misunderstanding via the use of a standard lexicon in reporting
Reduce the rate of errors in reporting and communication
Facilitate locating or interpreting key aspects of what a radiologist has reported
Make it easier for referring physicians, billing and coding specialists, medicolegal representatives, and researchers to identify and compare information from radiologic reports
Structured reporting using speech recognition (SR) saves time in dictation, creates accurate, user-friendly multi-media reports quickly, makes difficult case easier to understand and improve turnaround time (collaborativeimaging.com).
Downsides of Structured Radiology Reports
While structured reporting offers many benefits and are the widely accepted solution for organized radiology reports, they have certain downsides too. Collaborative imaging lists these drawbacks as: reporting monitoring reducing focus on image study, depriving structured reports of descriptive qualities, non-availability of imaging lexicons, and duplication of medical records if electronic patient records have not been incorporated into structured reporting systems.
SR and AI are Improving Unstructured Radiology Reports
Speech recognition and artificial intelligence (AI) are advanced tools that are promoting data driven workflows in radiology. Integrating artificial intelligence (AI) with radiology reporting workflows – radiology information system (RIS) and picture archiving and communication system (PACS) – can optimize patient management.
The good news is that artificial intelligence (AI) is helping to organize unstructured reports. Imaging Technology News (ITN) recently reported on the Nuance PowerScribe Follow-up Manager, an AI-powered tool that automates follow-up tracking and compliance by:
Identifying follow-up recommendations by analyzes unstructured text, words, phrases, and data in existing reports using advanced language understanding
Automatically tracking the recommendation to ensure the exam is completed within the prescribed timeframe.
Proactively alerting the referring physician or patient if the needed exam is not completed in time to ensure it is performed.
Physician notes and radiology reports in EMRs may contain ambiguous words and narrative sentences. By converting this unformatted, unorganized data into blocks of specific information, for e.g., the type or extent of disease, AI is promoting productive radiology and better patient care.
The future of radiology reporting obviously lies in AI-powered diagnostic models, natural language processing, and clinical analytics tools. As Imaging Technology News explains, "These advanced technologies can drive continuous quality improvement and provide a collaborative, value-based framework for providers, payers, and other stakeholders to use radiology data to optimize and reward high-quality practices and promote value-based care". Radiology transcription services will continue to play a significant role in ensuring the quality of radiology reports.