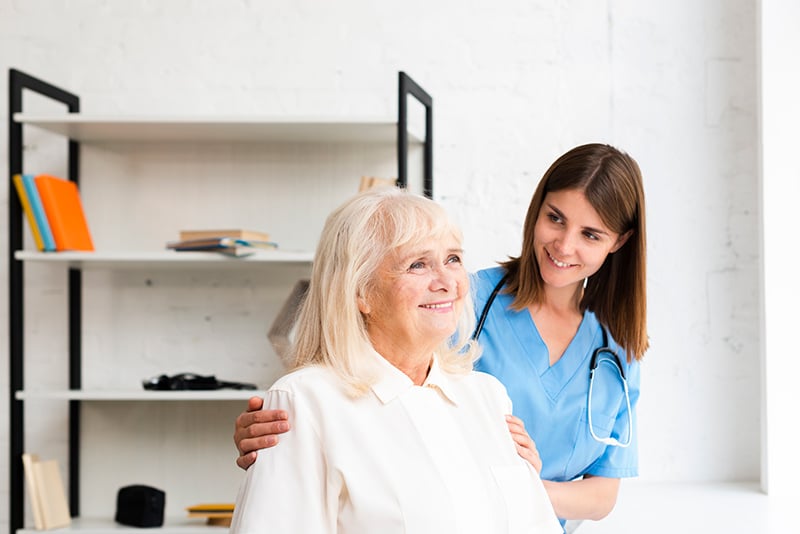 Many industries use speech recognition technology to convert spoken audio into text. Speech recognition devices have the capability to respond to voice commands and transcribe audio recordings into reports quickly and efficiently. Physicians use the technology to transform dictation into text in real-time during the consultation and usually rely on a medical transcription company in U.S. for editing and proofreading the machine-generated reports.
According to a recent report from Meticulous Research, the global speech and voice recognition market is expected to grow at a CAGR of 17.2% from 2019 to reach $26.79 billion by 2025.
The key factors contributing to the growth of speech and voice recognition technologies market during the forecast period are –
rising acceptance of advanced technology together with increasing consumer demand for smart devices
a growing need for personal data safety and security
increasing use of voice-enabled payments and shopping by retailers
consistent proliferation of advanced technologies, such as artificial intelligence and machine learning
speedy expansion of the smart devices market, and
increasing willingness to employ voice assistants on websites or physical shops
However, the report notes that there are factors that can hinder the market growth, such as high cost of voice or speech-enabled smart devices and reluctance towards adopting smart technologies, especially in elderly consumers.
The market is divided on the basis of function, end-user, technology, and geography. By function, the speech recognition market is classified in to – Automatic Speech Recognition, and Text to Speech. The voice recognition market is divided in to Speaker Identification, and Speaker Verification.
End-users of the market include diverse industries such as – Automotive, Healthcare, BFSI, Education, Hospitality, Government and Public Services, Manufacturing/Enterprises, Retail and E-Commerce, Legal, Consumer Electronics, and Military and Defense. The healthcare sector is expected to lead the industry growth.  Voice recognition technology provides a precise identity verification solution that can easily be integrated with different healthcare equipment and platforms to enable secure authentication. These technologies also enable doctors to translate their voice into text, which is then documented in advanced electronic health record system.  Factors such as – many companies working towards developing voice-enabled devices for the healthcare industry and the growing adoption of voice or speech-enabled EMRs is expected to drive the healthcare industry to register the fastest growth in the market over the coming years.
By Technology, the market includes both Artificial Intelligence, and Non-Artificial Intelligence. AI-integrated voice and speech recognition technologies are witnessing a robust growth. Businesses can use AI to improve the utility of any data or technology by identifying and eliminating fraudulent transactions, incorporating self-operating and self-regulating environment, and enabling predictive model with low maintenance cost. Incorporating AI with voice and speech recognition technologies helps in building a healthy customer or user insight driven platform. Being a self-learning platform, AI enabled solutions also help enhancing language processing capabilities of these solutions. Such benefits are ever more transforming the market landscape, with number of retailers increasingly incorporating AI in their solution offerings.
Geographically, the market is categorized into North America (U.S., Canada), Europe (Germany, France, U.K., Italy, Spain, and Rest of the Europe), Asia Pacific (India, China, Australia and New Zealand, Japan, and Rest of Asia Pacific), Latin America, and Middle East and Africa. The Asia Pacific speech and voice recognition market is predicted to grow at the highest CAGR.  The region is currently experiencing notable growth in several industries including automotive, consumer electronics, healthcare, education, BFSI, and retail. While this growth is largely driven by the economic growth and increasing spending power, it is also contributing to the technological evolution of several industries in the region. It is also predicted that the Asia Pacific region will register accelerated growth in the global market over the coming years, owing to factors such as – growing demand for connected cars, smart technologies, and high-level safe verification devices; increasing adoption of teaching aid and evaluation systems especially in China; and increasing usage of smart devices such as smartphones and smart speakers by young consumer groups.
The major players operating in the market include Nuance Communications (U.S.), Google LLC (U.S.), Apple, Inc. (U.S.)., Amazon.com, Inc. (U.S.), Microsoft Corporation (U.S.), IBM Corporation (U.S.), iFlytek (China), Baidu (China), LumenVox LLC (U.S.), Sensory, Inc. (U.S.), Sestek (Turkey), and Dolbey Systems, Inc. (OH), among others.
In addition to convenience, voice and speech recognition technology comes with benefits such as – increased speed and accuracy, better security features, and overall improved efficiency. In the healthcare sector, medical staff can free up time spent on data entry by voice-typing their documentation and focus on their patients. Practices can also consider outsourcing medical transcription tasks to get their voice-to-text documentation done by experts.