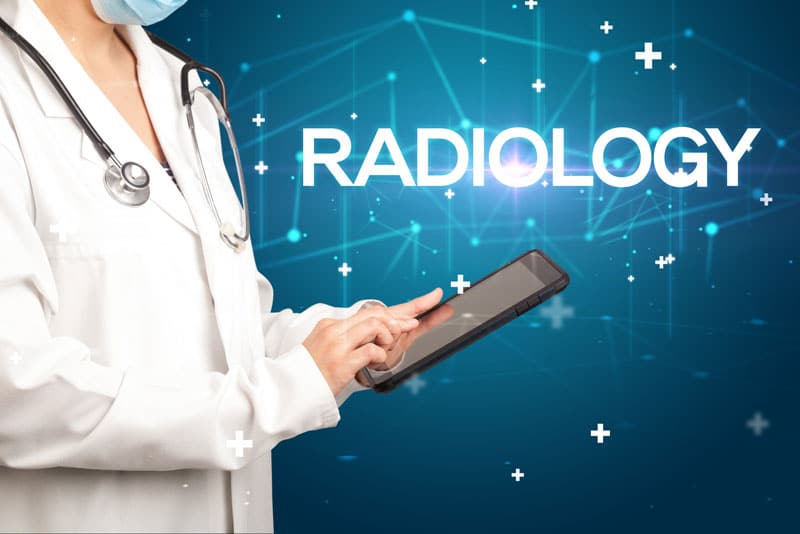 An increasing number of radiologists today rely on accurate transcription to ensure better diagnosis and patient care. Medical diagnosis begins with radiology, and radiology reports are extremely time-sensitive and require perfect accuracy. It helps to pinpoint a patient's condition and provide treatment before a disease gets worse. With radiology transcription from a professional medical transcription service, high-quality and error-free transcripts can be obtained for better treatment. Some of the popular imaging technologies like MRI, CT Scan, X rays etc are used in radiology to generate images of different organs and parts of the body and diagnose it.
Teleradiology and Its Significance
With a focus to improve patient care, healthcare professionals now use teleradiology. It is a branch of telemedicine where a radiologist interprets medical images while not being physically present in the location where the images are generated. In other words, teleradiology is the transmission of radiological patient images like x-rays, CTs, and MRIs, from one location to another for the purposes of sharing studies with other radiologists and physicians.
Teleradiology is not a new concept but was used only during emergencies. However, with the outbreak of COVID 19, teleradiology has been very useful, because doctors cannot be always physically present where the patient is due to the lockdown. It allows people to avail of medical services irrespective of geographical challenges. Using such technology based on transmission of radiological patient images from one location to another allows radiologists to provide services without having to be in contact with patients, and is particularly important to minimize the spread of COVID-19.
Surge in Teleradiology During COVID 19
According to Jules Sumkin, DO, chairman of the Department of Radiology at UPMC, before the spread of the pandemic, remote teleradiology services at the University of Pittsburgh Medical Center (UPMC) was limited to a 24/7 teleradiology group in the medical center. The teleradiology service was designed to provide overnight subspecialty radiology service to emergency departments throughout the UPMC health system. The team includes nine body-trained radiologists and nine neuroradiologists.
When Dr Sumkin undertook the role of department chair in 2014, he offered radiologists a remote work option to increase flexibility and ideally enhance job satisfaction. This allowed almost all the faculty to have a home workstation at the time of COVID-19 pandemic. It was relatively easy for the faculty to switch to a remote reading model. This allowed radiologists to work with referring doctors, going through lists of cases and discussing which imaging exams can be safely postponed.
Private practices have also now embraced teleradiology. Texas Radiology Associates (TRA), that serves over 70 hospitals and health care centers across Texas, significantly expanded remote work for its staff of 140 radiologists. According to John Y. Kim, MD, chairman of the Department of Radiology, THR Presbyterian Hospital Plano, TX, and chief technology officer at TRA, TRA's remote work had largely been limited to its Hawaii office, that provides the rest of the practice with substantial overnight coverage.
Overall, COVID-19 has served as a wake-up call about the need for telemedicine and teleradiology and its potential for the future. More and more healthcare providers are now used to telemedicine and teleradiology and it becomes more acceptable to hospitals, referring physicians and patients.
Accurate documentation of telemedicine and teleradiology reports is essential for making the correct clinical decision. It is also important to choose a reputable medical transcription company that provides error-free transcripts. It provides the following benefits also:
Improves productivity and efficiency of physicians with quick access to timely reports
Physicians can get customized transcripts in short turnaround time
Is a cost-effective option
Transcripts can be obtained in any desired file format
They ensure accuracy with stringent quality checks at various levels.