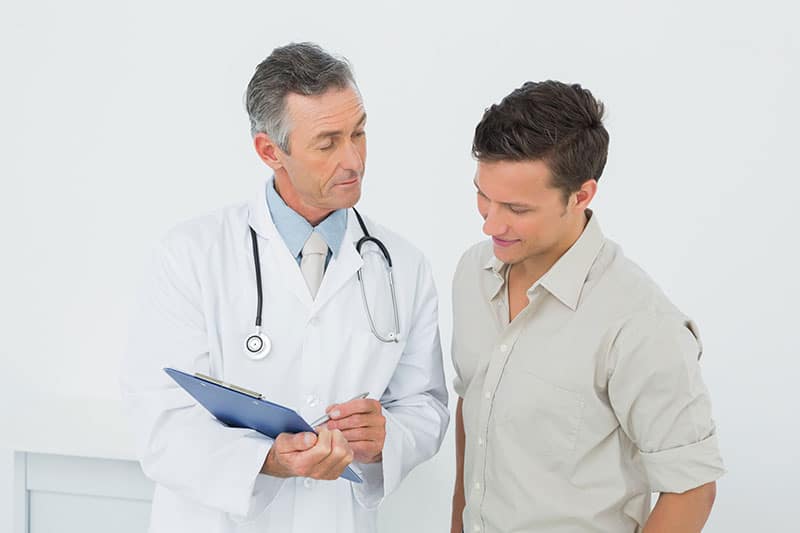 It is widely recognized that healthcare is one of the sectors where information technology (IT) will have the greatest impact. According to a new Technavio's market research report, the Healthcare IT market is set to expand at a CAGR of 9.76%, with market growth valued at $121.75 billion during 2021-2025. The effort to migrate from paper to electronic health records (EHRs) is amongst the most significant events in the health IT revolution. As a medical transcription company that provides EHR-integrated solutions, we stay current on industry trends to help physicians manage patient records efficiently and enhance office workflow.
The COVID-19 pandemic accelerated health IT adoption and use, and health technology continues to evolve rapidly. Health information technology (IT) and digital innovations making headlines today include telemedicine, internet of medical things (IoMT), personalized medicine, genomics, artificial intelligence (AI), cloud computing, and extended reality (XR). Let's take a look at the factors driving health IT adoption and digital health trends in 2022.
Role of Information Technology in Healthcare
The aim of digital health is to improve the quality of patient care by developing and delivering new treatments and services. EHRs are a classic example of how IT improves the patient experience. EHRs offer many benefits:
Have the ability to store and retrieve patient information easily
Provide patient information in a legible format
Facilitate communication between health care providers and reduces errors
Promote medication safety, tracking, and reporting
Improve patient safety through alerts, clinical flags and reminders, enhanced tracking and reporting of consultations and diagnostic testing
Improve quality of care by facilitating adherence to guidelines
Support follow-up for missed appointments and consultations
Improve patient adherence to preventive care
Allow collection of data for use in quality management, reporting outcomes, and public health disease surveillance and reporting
Allow patients to access their medical records and actively participate in decision making about their health
Outsourcing medical transcription enhances physicians' ability to ensure availability of accurate, complete patient data and rapidly communicate patient information for timely therapeutic interventions.
Nursing informatics is a rapidly evolving field. This discipline integrates nursing information and knowledge with IT to manage and integrate health information, with the goal to provide people with access to quality care at reduced costs. Using information technology allows nurses to complete documentation quickly and correctly, and focus on patient care. Nursing transcription services support these processes.
Digital Health Trends 2022
Telemedicine: While virtual health visits have been in existence for some time, the pandemic gave them a tremendous push. Deloitte reported that in April 2020, overall telehealth utilization for office visits and outpatient care was 78 times higher than in February 2020. Telemedicine allows patients to easily get care when they need it, from a location and through a channel that is most convenient to It lowers the cost of care by avoiding unnecessary office/ED visits. Studies predicted that telemedicine is set to become a standard part of care after the COVID-19 pandemic.
Internet of Medical Things (IoMT): With the rising popularity of virtual medicine and remote monitoring, healthcare trends in 2022 and beyond will be driven by the Internet of Medical Things or wearable technologies and trackers. New generation wearables like fitness trackers, smart watches, heart rate, stress, and blood oxygen monitors, and other devices accurately monitor and record vital signs in real-time and communicate the information to healthcare professionals, allowing them to examine, diagnose and treat patients remotely. As cited by Insider Intelligence, the 2019 Digital Health and Consumer Adoption Report conducted by Rock Health and Stanford Center of Digital Health noted that the proportion of US consumers using digital health-tracking rose from 33% to 44% during 2017 to 2019, and the proportion of US consumers who shared their health data with their doctor increased from 46% to 56% during this period.
Personalized medicine: Another new trend in health care, personalized medicine involves leveraging the patient's clinical, genetic and other information to identify, understand and treat diseases in more effectively. Genomic data can help detect early signs of disease or determine the person's risk of developing disease. Genetic information is brought together and analyzed using big data tools to get a holistic view of the patient. The data provided by wearables, for instance, can be integrated with the patient's genomic data to get a clear picture of the illness and the current state of the patient. This helps physicians to provide more personalized therapeutic interventions.
Artificial intelligence (AI): From chatbots and virtual nursing assistants to robotic surgeries, precision medicine and speech recognition technology, AI is improving the efficiency of care delivery, and also allowing clinicians to spend more time on face-to-face interactions with the patient without risk of burnout. Chatbots respond quickly to patient questions, while virtual nursing assistants deployed by AI systems monitor patients 24/7, and provide quick answers in real-time. Studies have found that AI enabled robotic surgery improve the efficiency of skilled surgeons and could also result in five times fewer complications than surgeons operating traditionally. Precision medicine leverages data from genome sequencing, advanced biotechnology, and patient health sensors to improve clinicians' reasoning and analytical abilities. Technology like voice-to-text transcriptions automates chart note writing, ordering tests, and prescribing medications.
Cloud computing: With cloud computing solutions, hospitals can save time and energy and improve data security. With cloud computing, the hospital's data would be stored on a remote server. This has many advantages. The data in remote cloud servers would be accessible by authorized persons from any device. Infrastructure can be done easily by just buying more server space. With the cloud storage approach, there are no up-front charges and the healthcare organization pays only for the resources it uses. As all devices used by the organization's staff are connected to cloud, it would ensure data security and also promote collaborative care.
Extended Reality (XR): Extended reality applications in healthcare are still in the early stage, but growing. Virtual reality (VR) and augmented reality (AR) are being applied in areas from self-care and wellbeing to treatment and even surgical procedures. AR helps clinicians visualize medical information and carry out procedures in a faster, more accurate way. Take AccuVein vein visualization which overlays a map of veins onto the surface of the patient's skin and helps providers find veins more easily. XR is also being used to calm patients before surgery and also to ease pain by placing them in relaxing simulated environments. ResearchandMarkets predicts that the value of Augmented Reality (AR) and Virtual Reality (VR) in the healthcare sector worldwide will reach $10.82 billion in 2025, expanding at an impressive CAGR of 36.1% between 2019 and 2026.
As these digital trends evolve and transform the healthcare scenario, US based medical transcription companies will continue to adapt and support physicians with high quality electronic documentation solutions.