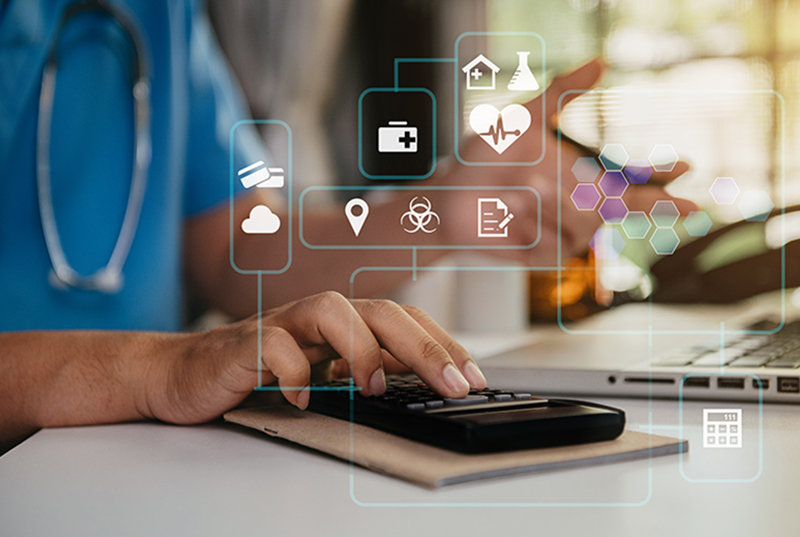 According to a report from Fact.MR, the global medical transcription services market that was valued at US$ 49.0 Billion in 2022, is expected to reach US$ 52.0 Billion in 2023. During the period 2023 to 2033, the demand for these services is expected to grow steadily, with a compound annual growth rate (CAGR) of 6.2%. By the end of the forecast period 2023-2033, it is anticipated that the market will exceed US$ 95.0 Billion, indicating significant growth and opportunities in the industry. Healthcare providers can rely on experienced medical transcription outsourcing companies for reliable and cost-effective services.
Key factors driving the growth of the market are –
Increasing awareness and adoption of medical documentation by healthcare professionals, hospitals, clinics, and healthcare institutes
Increasing transcription service requirement for healthcare centers seeking effective solutions for their documentation needs
Technological advancements, including voice recognition, artificial intelligence, and machine learning
Rise in the prevalence of chronic disease and increased demand for medical records
Factors hampering the market growth are – the high cost of services, the stringent government scenario, and limited awareness in developing regions and lack of skilled workforce.
Medical Transcription Services Market Segmentation
The market is segmented on the basis of service type, mode of procurement, and region.
By service type, the market is divided into – Consultation Report, History, and Physical report, Operative Note or Report, Discharge Summary, and Others. The consultation report segment will expand the fastest, accounting for a market share of 34%. Consultation reports are commonly requested by primary care physicians from specialists to obtain expert opinions on specific diagnoses or illnesses. These reports provide crucial information about the patient's overall health evaluation, the consultant's assessment, and recommendations for the patient's health condition.
By mode of procurement, the market is segmented into OutSource, OffSource, and both. The outsource segment will remain most prominent, accounting for a market share of 47%. Building an in-house workforce capable of accurately transcribing medical information and establishing and maintaining infrastructure for medical transcription services can be expensive. So, many healthcare professionals choose to outsource their transcription requirements to save time and resources. The outsourcing of transcription jobs is a significant factor contributing to the growth of the outsourcing segment in the industry. A market share of 31% is projected for the off-source segment until 2033.
By region, the market is further divided into North America, Latin America, Europe, East Asia, South Asia and Oceania, and Middle East & Africa. North America dominates the global market, with a market share of 39% and registering a value of US$ 19.1 Billion. Growth in this region can be attributed to factors such as – the increasing demand for clinical documentation, technical advancements in product offerings, emphasis on retaining health information in structured formats, and regulatory restrictions.
The U.S. is the leading market in the industry, due to increased medical documentation in the country. Also, many healthcare professionals availing these services are domiciled in the U.S, thus increasing the scope of inshore outsourcing. The U.S. is expected to grow at a CAGR of 5.7% over the forecast period.
Some of the prominent players mentioned in the report are – Acusis, Amberscript, Aquity Solutions, Caption First, Daily Transcription, Ditto Scribe, Eccellente Services Pvt. Ltd., EHR Transcriptions, GoTranscript, InSync Healthcare Solutions, Med-Scribe, MTBC, SmartMD, Voxtab, and World Wide Dictation.