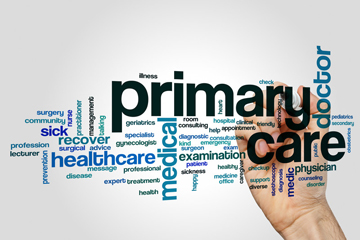 As a medical transcription company with years of experience, we keep close track of the latest developments in the healthcare industry. Recent reports indicate that home-based primary care is gaining traction with increasing numbers of elderly Americans opting to stay in their home rather than go into a nursing facility. A recent article in HomeCare says that home-based primary care presents a "new kind of partnership" between the physician and other in-home providers, such as the home health agency, Home Medical Equipment (HME) providers and hospice, to better meet patient needs.
Many Benefits
Home-based health care offers many benefits:
Home-based primary care is a feasible option for seniors over the age of 65 and disabled adults and seniors over 85 make up the largest Medicare-aided home health care segment. Many of these beneficiaries have poor health, cognitive impairments, and difficulty with at least two activities of daily living (ADL) and find it hard to leave home without help.
Team-based, primary care in the home is an extremely feasible and cost-effective solution for frail, vulnerable older adults who urgently need better care.
Low mobility patients can transition more easily from hospital to home-based recovery with home health services.
Home health care enables high-risk, chronically ill people by allowing them to live safely in their own home and community, while continuing to receive treatments.
With the focus on reducing the length of hospital stays, home-based primary care can provide value through extended care, with attention to patient outcomes.
Home-based primary care helps avoid unnecessary hospitalizations and readmissions. It the potential to reduce health care spending under value-based payment arrangements.
Services Provided
Home-based primary care involves providing holistic, team-based care as needed in patients' homes. Home-based primary care practices have interdisciplinary teams since homebound patients usually suffer from complex health conditions and functional limitations. In addition to physicians, nurse practitioners, and physician assistants, the teams may include behavioral health professionals, care managers, pharmacists, dieticians, and rehabilitation specialists.
The duration of home visits is longer than office visits and last about an hour or more. They may also vary in frequency, such as from once in four to six weeks for stable patients to daily for those with acute medical problems. Services and procedures include:
medication and symptom management
placing feeding tubes and catheters
changing tracheotomy tubes
wound care
providing infusions
lab work
performing diagnostic tests such as X-rays, etc.
health education
caregiver support, with focus on managing chronic conditions and averting crises
after-hours and urgent care
Home-based Primary Care Providers – Great Partners for Home Health Agencies
Primary care in the home includes physician house calls and visits by physician assistants and nurse practitioners. Home-based health care can be practiced in traditional Medicare fee-for-service model as well as advanced alternate payment models such as Accountable Care Organizations or CPC+ (Comprehensive Primary Care Plus), a five-year model that was launched in January 1, 2017.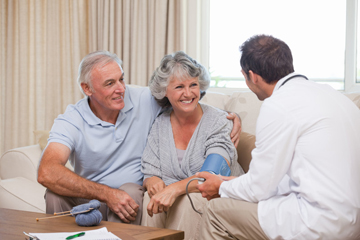 According to a recent Hofstra Law report, the Centers for Medicare and Medicaid Services (CMS) has finalized regulations designed to improve care and increase patient rights, establishing minimum safety standards for home health agencies to become eligible for Medicare disbursements. CMS regulations stipulate that home health agencies should provide written documentation listing:
Care directives
Management details
Patient appointments
Prescription directions
Self-care plans
Services rendered
Home-based primary care providers are great partners for home health agencies as they fully understand and utilize their skills to safely care for patients at home. They are also well aware of the importance of good documentation, which is crucial to help home health agencies to bill and to help HME companies get paid for the equipment supplied to patients.
Need for More, Better-trained Professionals
With this rise in demand for home-based medical care, a recent Fierce Healthcare report says that there is a new drive to train more physicians to provide in-home primary care. A study published last year reported that there is a shortage of physicians and healthcare practitioners to care for homebound patients. Accordingly, under a first-of-its-kind education program, training programs are being launched this fall at eight medical centers and schools, including The Cleveland Clinic, Northwestern University Feinberg School of Medicine, and Perelman School of Medicine at the University of Pennsylvania.
Medical transcription companies have proved their mettle in providing high quality documentation solutions for primary care as well as a wide range of specialties. As the home-based primary care industry expands, they will continue to support providers in their efforts to ensure quality care for home-limited older adults.