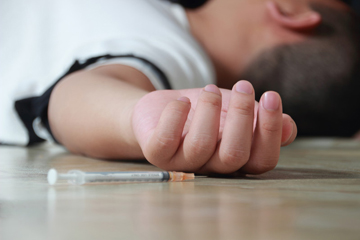 While emergency room (ER) physicians are experts in diagnosing and managing acute conditions, they face many challenges such as difficult-to-manage patients, higher stress levels, and documentation difficulties. Recent reports indicate that drug overdose cases are putting great stress on ER physicians. In this situation, outsourcing medical transcription is a viable option to resolve their patient record management issues.
According to data recently compiled by The New York Times, drug overdose deaths in 2016 possibly exceeded 59,000, the highest annual increase ever recorded in the US. The report says that drug overdoses are now the key cause of death among Americans below 50.
Another recent report focused on Owensboro Health Regional Hospital Emergency Department estimates that the number overdose patients in the emergency department (ED) by the end of 2017 will be around 119, the same figure as last year. The key points in this report are as follows:
The number of accidental overdoses has increased over time
The majority of the drug overdose cases that the ED treats are those due to opioids and amphetamines
Opioids cause more medical problems and need for intervention
While use of methamphetamine is dominant, heroin, fentanyl and prescription painkillers arecausing multiple deaths
These drugs also raise risks of increased transmission of communicable diseases like Hepatitis C through shared needles
Opioid overdose causes cardiac problems, suppression of the respiratory system with serious permanent effects
Overdose cases are straining the ED by tying up resources needed for other patients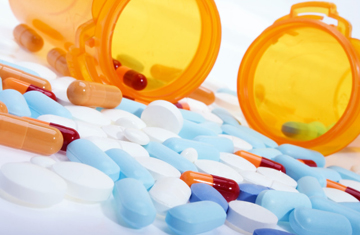 With all these challenges, physicians have realized that prescribing opioids does more harm than good as patients tend to consume either a too high a dose or for too long.
As ER physicians deal with drug overdose cases, they need to maintain error-free medical records. ER physicians have to monitor their patients and share information quickly with others involved in their care. Quick access to information in an emergency setting improves care. Other benefits of EHRs in emergency rooms include clinical decision support and medical alerts to improve quality and reduce errors.
However, while EHRs are supposed to ease this task, they may actually make things more challenging in some ERs, where fast access to accurate information is critical. According to a Healthline report published last year, ER physicians say that while electronic health records (EHRs) are useful in sharing information, they may pose many challenges:
EHR data entry could reduce the time needed for patient care
The attention needed to engage with the EHR distracts physicians from treating the patient and disrupts workflow in the ED
The time spent in documenting information may affect the patient experience
It is obvious the ER physicians require strong documentation support. Emergency room transcription service can prove extremely helpful. Reliable US based medical transcription companies are well-equipped to provide timely, error-free reports for various specialties such as critical care medicine, paediatrics, plastic surgery, ENT, cardiology, respiratory medicine and more. The benefits of partnering with a technologically advanced service provider include prompt and accurate EHR-integrated documentation solutions, instant reports showing the progress of each file, multiple quality checks, and 100 percent HIPAA compliance. As drug overdoses put strain on emergency rooms, such support can be crucial to ensure proper patient care.
In fact, the Healthline report cites an emergency physician as saying, "The laborious EHR user interface inevitably reduces the number of patients a provider can see on a given shift, making the need for scribes, transcription services, and midlevel practitioners increasingly important in emergency medicine."