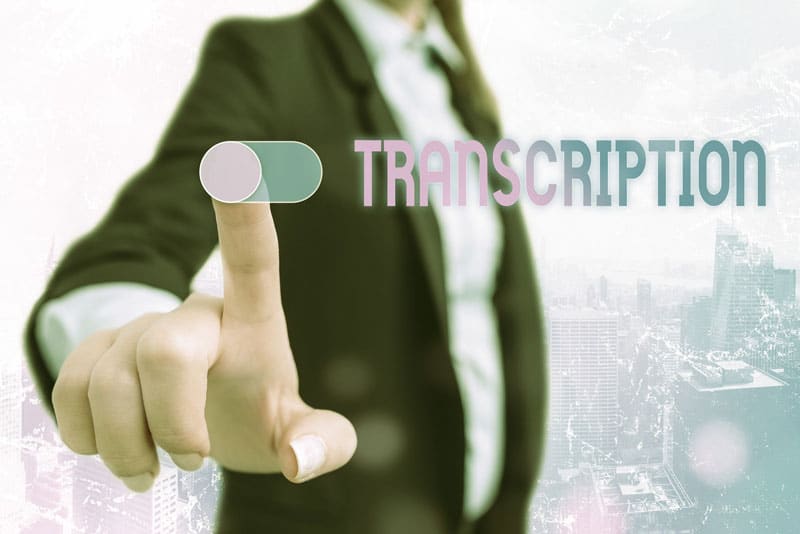 Accurate transcripts of patient reports are necessary for physicians to take appropriate treatment decisions as well as for future reference. Along with the services provided by professional medical transcription companies, many practices are also using transcription software to dramatically reduce the clinical documentation time and thus enable physicians to focus more on patient care.
According to a report from Fortune Business Insights, the global medical transcription software market size that was valued at USD 1.32 billion in 2019, is expected to reach USD 4.89 billion by 2027. The market is predicted to exhibit a CAGR of 17.8% during the forecast period 2020-2027.
The report highlights that even amid the COVID-19 pandemic, this global market has registered a positive impact, while the healthcare industry has registered decline in certain markets. One of the important industry trends is the demand for digital documentation across several healthcare spheres as they contribute to the ease of management and treatment of chronic and serious diseases.
Key factors that boost the market growth are –
Transition from traditional transcription services to AI-powered solutions that provides diverse advantages – faster transcription and greater accuracy
Growing importance of clinical documentation in healthcare for the provision of quality patient care, which is expected to boost the adoption of EHR/EMR
Government regulations and acts that are projected to boost the adoption of clinical documentation systems
Technological advancements such as voice recognition, artificial intelligence, and machine learning in transcription software
Faster transcription compared to keyboard typing lowers the cost of overall documentation
Certain factors that restrain the market are – low software adoption, risk of cyber security breaches, cyber-attacks that hamper market growth, the lack of healthcare IT infrastructure in emerging markets and issues related to software adoption such as workforce training.
The report divides the market on the basis of deployment, end user facility, type, end user and geography.
Based on deployment, the market is segmented into cloud/web based and installed/on-premises. Of these, the cloud/ web-based segment is projected to grow at the highest CAGR during the forecast period, owing to factors such as the deployment of cloud-/web-based software, upcoming launches of advanced cloud-based software, increasing adoption of electronic health records, benefits of cost-effectiveness, ease of use in massive workload, smoother transactions and the expansion of healthcare IT infrastructure. At the same time, installed/on-premises segment is anticipated to lose its market share due to the higher maintenance costs associated with it.
On the basis of the end user facility, the global market is divided into hospitals, diagnostic centers, clinics, and others. Here, the hospitals segment is expected to grow at the strongest CAGR, due to the rising demand for advanced healthcare facilities and an increased emphasis on clinical documentation across the globe. Clinics segment are also projected to register strong growth, owing to increasing adoption of EHR/EMRs in clinics. Diagnostic centers segment is expected to drive the growth, owing to increased adoption of voice recognition technology for medical transcription.
Based on type, the market includes voice capture and voice recognition. The voice recognition segment is expected to account for the highest revenue during the forecast period, as this allows physicians to lower the documentation time and enjoy other benefits such as improved accuracy, reduced cost, and improved flexibility.
End users of this global market are radiologists, clinicians, surgeons, and others. The clinicians' segment is to register the highest CAGR due to the higher number of patient encounters and the implementation of government regulations for the consolidation of clinical documentation. Owing to the increasing number of medical imaging procedures across the globe, radiologists are expected to account for a considerable CAGR in this market. However, surgeons are predicted to have lesser market shares owing to comparatively lesser patient encounters and thus reduced need for medical transcription.
Geographically, the market is divided into North America, Europe, Asia Pacific, and the Rest of the World. Europe is expected to register strong growth during the forecast period due to the increasing adoption of cloud and voice recognition technologies in healthcare and a higher emphasis on the utilization of advanced technologies in order to streamline clinical workflow and documentation in major countries like the UK, Germany and France.
Due to rising awareness about clinical documentation, and greater need for better treatment outcomes for patients, the Asia Pacific region is projected to register the highest CAGR. The Rest of the World segment is expected to register better growth due to improvement in healthcare infrastructure in regions such as Latin America, and Middle East & Africa.
Key market players profiled in the report include
Nuance Communications, Inc. (Burlington, U.S.)
MModal IP LLC (3M) (Franklin, U.S.)
Dolbey @ (Cincinnati, Georgia)
Acusis LLC (Pittsburgh, U.S.)
Voicebrook, Inc. (Lake Success, U.S.)
Speech Processing Solutions GMbH (Philips Dictation) (Vienna, Austria)
Xelex Digital LLC (WebChartMD) (Johnson City, U.S.)
nThrive, Inc. (Alpharetta, U.S.)
Scribe Technology Solutions (Naples, U.S.)
ZyDoc Medical Transcription (Islandia, U.S.)
Other Players
Owing to its unique technology, strong and varied range of product offerings, robust distribution network, sophisticated quality, and post-sales support, Nuance Communications is considered to be the leading player in the market. Philips Dictation (Speech Processing Solutions) is considered to be the second leading player in the global market. Factors such as considerable market hold in emerging nations, strong supply chain network, and focus on collaborations with healthcare institutions is expected to maintain its position in this market.
Practices adopting medical transcription software can use the services of experienced transcriptionists to proofread the transcripts and ensure accuracy.