Several medical transcription companies are now using medical transcription software to capture physicians' dictations and turn them into accurate reports. Medical Transcription software helps in making interpretations from huge and complex data and analyzing it through structured format.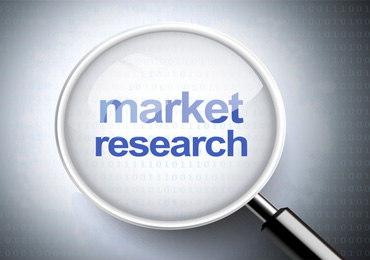 According to the latest report from Orian Research Consultants, the global medical transcription software (MTS) market is expected to grow at a CAGR of 6.7% through 2023. Key factors that boost the growth of this global transcription software market include the increasing need for faster operations in the healthcare sector as well as increasing datasets.
The market is classified on the basis of type, applications, end users and regions.
The report gives a clear picture of the current market scenario which covers past and estimated future market size with respect to value and volume, technological advancement, macro economical and governing factors in the market. The report also presents import/export, supply and consumption figures as well as cost, price, revenue and gross margin by regions such as North America, EU, China, Japan, and Southeast Asia, and India.
Key players mentioned in the report include NAGARSOFT, NUANCE, EVOLVEMED, ACUSIS, MEDSCRIBE, WORLDWIDE DICTATION, NCH SOFTWARE, MMODAL, ENTRADA, TOTALMED TRANSCRPTION, SMARTMD, ZYDOC, SAMEDAY TRANSCRIPTION, GLOBAL MEDICAL TRANSCRIPTION LLC, DOCTORDOCS, VIVA TRANSCRIPTION, MD ON-LINE, and I-SCRIPT.
Targeted audience of this market includes key players in the industry; investors interested in technology; research & development institutions; hospitals and clinics; and consulting firms.
Though this software supports a variety of audio and video formats and has easy voice capture and speech recognition capabilities, better accuracy of the transcripts can be ensured when a QA team of experienced transcriptionists and medical specialists approves the transcribed file. Physicians can benefit from outsourcing their transcription tasks to an experienced company that can provide EHR-integrated medical transcription services.