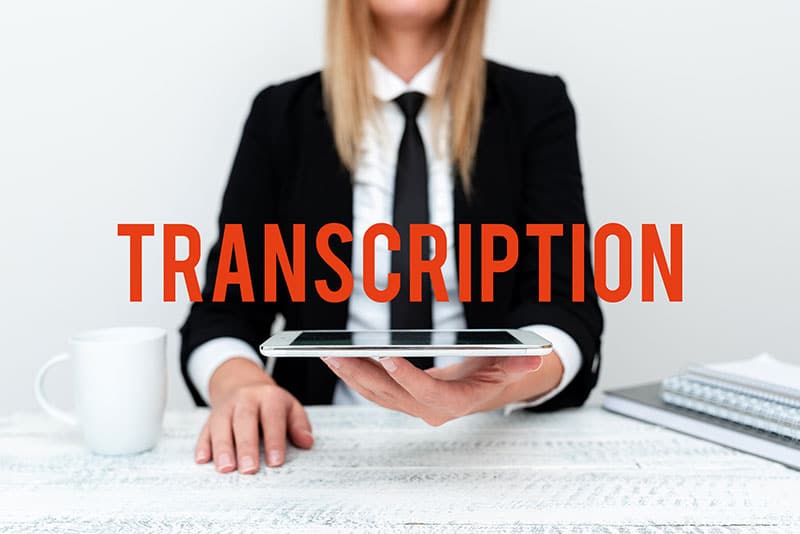 Medical transcription demands high-end accuracy and skilled manpower, and many healthcare providers prefer to outsource this requirement to an experienced medical transcription company in USA. Due to the increasing demand for medical transcription services from various healthcare entities, more and more medical transcription companies in this global market are gaining worthwhile revenue benefits. According to a report from Transparency Market Research, the global medical transcription services market that was valued at US$ 64.8 Bn in 2020, is expected to cross US$ 96.7 Bn by the end of 2028. The market is expected to rise at a CAGR of 5% during the forecast period from 2021 to 2028.
Standardization of the format of transcribed reports is one among the major benefits rendering the growth of the medical transcription services market.
Key factors that are reported to be driving the growth of this market are –
significance of voice recognition for electronic health records
increased awareness about the benefits of electronic patient record keeping
government initiatives
increased geriatric population worldwide
reimbursement processing
availability of various software leading to competitive cost reductions
increasing patient population across the globe
rising surgical procedures
increase in healthcare automation
increase in emphasis on using standard reporting styles, and
rapidly improving healthcare infrastructure
The market is segmented on the basis of service type, mode of procurement, and region. By service type, the market includes History and Physical Report (H&P), Discharge Summary (DS), Operative Note or Report (OP), Consultation Report (CONSULTS), and Others (Pathology Report (PATH) & Radiology Report (X-rays or radiographs)).
Mode of procurement includes both Outsourcing and Offshoring options. Many healthcare professionals outsource their transcription jobs to save time and money.
By region, the market covers North America, Europe, Asia Pacific, Latin America, and the Middle East & Africa. Countries covered under these regions are the U.S., Canada, Germany, U.K., France, Italy, Spain, China, India, Japan, Australia & New Zealand, Brazil, Mexico, GCC Countries, and South Africa. Due to increased medical documentation in the U.S., North America is expected to account for the largest market share. Contribution of the U.S. to the market is likely to grow, with the implementation of the Patient Protection and Affordable Care Act.  Growing awareness of medical documentation and its implementation by many healthcare professionals, hospitals, and clinics are driving the growth of the market.
Countries in Asia-Pacific are focusing more on medical transcription service industry rather than on making use of medical transcription services. Availability of government funding in several nations of Asia Pacific for the setup of outsourcing services and expansion of existing ones makes the region attractive for medical transcription outsourcing.
Leading players operating in the market include Nuance Communications, Inc., MModal, Inc., Acusis, LLC, Transcend Services, Inc., TransTech Medical Solutions, Precyse Solutions LLC, and iMedX Information Services Pvt. Ltd.
EHR-integrated transcription solutions have made healthcare documentation more timely, accurate and reliable. Healthcare entities can outsource medical transcription tasks and benefit from professional services, adhering to the required standards of documentation, and avoid any legal consequences.