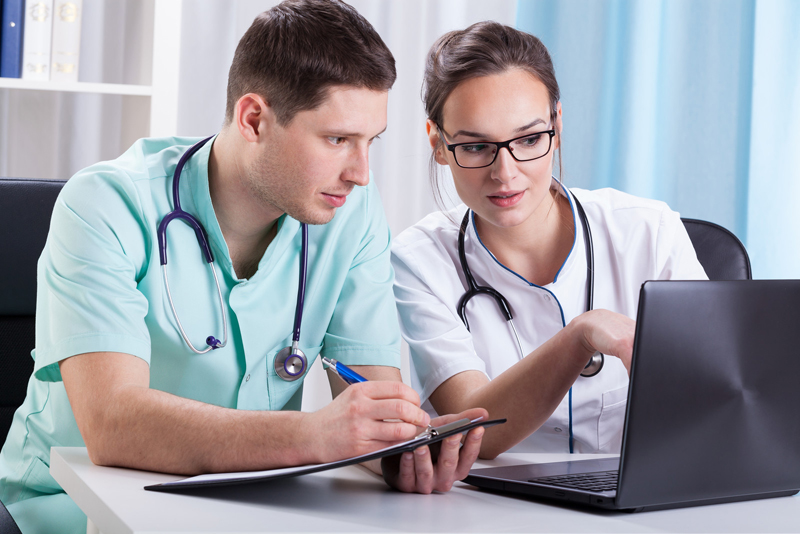 With the outbreak of COIVD -19, hospitals are overflowing with patients and doctors and other healthcare professionals are working all day long to treat patients. At such critical times having access to accurate medical records is essential to quicken the process of treatment. Error free records of patient history, medications, allergies, past lab reports and so on that helps physicians make the right treatment decisions for the patient. In a complex situation like the current public health emergency, it is important for hospitals to have a good medical transcription service provider that can help them manage their medical documentation tasks.
Optimize EHR with medical transcription
For the treatment of cancer, the American Medical Association and other standards developing organizations like the World Health Organization (WHO) and the American Joint Committee have emphasized the advantages of maintaining relevant medical documentation standards with regards to units of measure, pharmaceutical regimens, cancer protocols, laboratory studies, genetics, disease classifications, and the use of abbreviations, medical slang, etc.
According to Laura Bryan, Chair of the Book Of Style For Medical Transcription's 4th Edition Working Group and the Association For Healthcare Documentation Integrity, there is lack of awareness about the existence of standards of medical documentation. Using the standards of style for EHR templates like the drop-down text, and data dictionaries minimize the need for data correction or normalization which improves results from Natural Language Processing and emerging technologies like AI. It allows primary users to be more consistent, prevents ambiguity in the communication of technical information and laboratory information. Having a single reference is useful to obtain clear information which is important for patient safety.
Amazon's medical transcription service
In December 2019, Amazon introduced Transcribe Medical, a medical transcription service to support good clinical documentation. Cerner Corp., which joined hands with Amazon for cloud collaboration stated at the time that a few customers had signed on the new machine learning service even as it was kicked off. Cerner uses Transcribe Medical to develop a digital voice scribe that can "listen" in the background during a patient's visit and transcribe physician-patient conversations into text. Their goal was to create a tool that can transcribe documents into EHR automatically.
Several healthcare technology vendors are working on virtual assistance to helps doctors with EHR documentation. Amazon's service is designed to transcribe spoken medical dictation for primary care into text, including protected health information covered by HIPAA. Transcribe Medical customers have to sign a business associate agreement with Amazon Web Services, and Transcribe Medical needs customers to encrypt all protected health information when using AWS services. Amazon also stated that AWS will not use any protected health information to develop its services. To use this service healthcare businesses like hospitals, medical practices, health insurer, technology vendors must integrate an application programming interface from Amazon into applications that are set up to use audio and voice.
Although these advanced technologies can transcribe medical dictation into medical notes and save time and labor, it is important to remember that they can lead to errors due to different dialects and medical terminologies, and multiple voices. The best option is to hire a medical transcription service company that has professionals who are skilled at deciphering, typing, reviewing and polishing transcription.
Providing quality patient care and ensuring proper medical documentation is critical during the time of COVID 19 pandemic. It should be easy to understand and have all important information about the patients to provide optimum and quick patient care. However, documenting medical records can be a tedious task for physicians and other healthcare workers as they focus on patient care. Partnering with a medical transcription company that provides EHR-integrated medical transcription services would be a practical option. It is the responsibility of hospital administrators and clinicians to provide a well-structured medical record that clearly shows patient's assessment and treatment to ensure appropriate care and proper reimbursement for the physician.