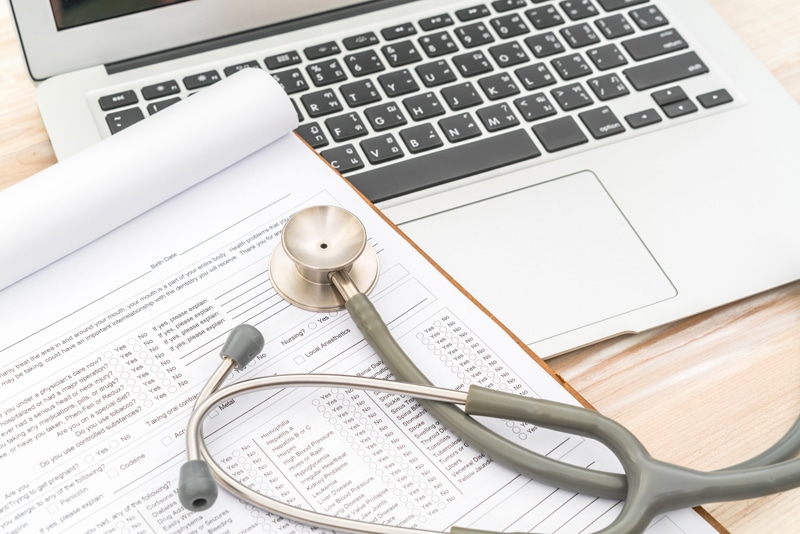 Electronic Health Records (EHR) have transformed the way physician document care. It was believed that EHRs would put an end to need for medical transcription services. However, physicians find EHR data entry a complex and stressful task that took away from the time they have to engage with patients. That's why most physicians continue to rely on medical transcription companies to ensure consistent and accurate documentation of patient encounters in the EHR.
The medical transcription market is expected to gain market growth in the forecast period of 2020 to 2027. According to Data Bridge Market Research analysis the market is growing at a CAGR of 6.9 percent during the same forecast period. The increasing spread of various chronic disorders like melanoma, cardiovascular, and, diabetes disorders have increased the volume of medical documentation. The report segments the medical transcription market on the basis of service type, technology, mode of procurement and end user. On the basis of technology, the market is divided into electronic medical records/electronic health record (EMR/EHR), speech recognition technology (SRT), picture archiving and communication system (PACS), radiology information system (RIS), and so on.
Healthcare professionals are responsible for drafting notes. Using an audio recorder or smart phone app physicians can record vital signs of the patients, the details of the diagnosis, medication and follow up details. These audio recording can be converted and inserted into the EHR section. Hiring a professional to transcribe these recording helps to save time and ensure accuracy of medical records.
Digital medical transcription makes life easier for healthcare professionals. It is the process of digitally recording all vital details of the patient, ranging from patient histories to summaries of the visit along with diagnosis, prescription, physician recommendations, lab reports and so on. It helps healthcare professionals avoid EHR data entry and allows them to focus on providing quality care and boost workplace efficiency. With patients accessing their medical records, the explanations and instructions have to be clear and simple so that they can understand and comply with treatment recommendations to achieve positive outcomes. Digital transcription helps to improve patient outcomes and promotes better engagement between doctors and patients.
Various studies have shown that the error rate of voice recognition software in medical industry is 7%, out of which 5.7% of errors being clinically significant. It is estimated that every page generated with voice recognition software will have an error that will likely end up negatively impacting patient outcomes. However, reliable medical transcription companies have trained transcriptionists who can understand dictation errors and ensure 99 percent accuracy in documentation.
Today medical transcription service providers provide customized services at affordable rates. With their advanced digital documentation solutions, they help physicians and other healthcare professionals to focus on providing quality patient care.