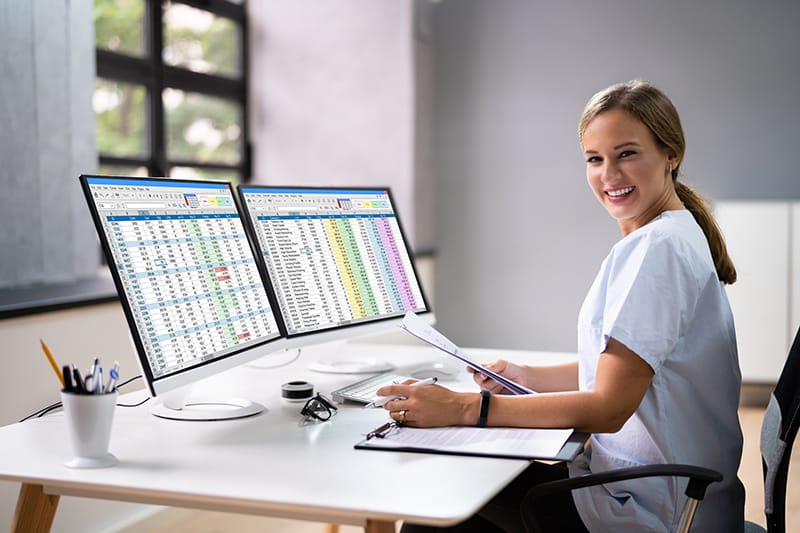 Behavioral health specialists are focused on their patients. They have to ensure properly documented records with all pertinent and important facts to communicate information to all providers involved in the patient's care. Most rely on a medical transcription company specialized in behavioral health documentation to ensure accurate records.
Why Proper Medical Charting is Critical
The American Professional Agency (APA), a liability insurance provider for mental health professionals, specifies that the behavioral health record should contain: a thorough history and pertinent information regarding diagnosis and treatment, assessment of suicide/violence, and medication prescriptions along with dosages. If there are any observable side effects of medications, there should be documentation that the behavioral health provider has informed the prescribing provider about it. The documentation should also include informed consent, treatment compliance/non-compliance, boundary issues, and termination. Complete, accurate and timely documentation of the patient encounter is essential for various reasons:
For provision of high-quality care: Accurate documentation is essential for the continuity of care, including providing and managing necessary services. Continuity of care implies provision of quality of care over time. It requires a physician-led, team-based approach, where the patient and the medical team cooperate to work towards meeting the goals of care.
To promote patient safety: Good documentation shows a true picture of the patient's condition. It promotes care coordination by ensuring health information exchange on which actions have been implemented. This minimizes the incidence and impact of adverse events, and maximizes recovery.
Protects against litigation: A patient's medical record is a legal document that can serve as the best evidence of whether the standard of care was met by the physician or nurse. Entering all information correctly in the patient record can go a long way in preventing medical errors, adverse patient outcomes and malpractice suits. Errors, oversight, or lapses in documentation can lead to adverse patient outcomes and become evidence against a provider in malpractice litigation. Likewise, proper and effective charting can disprove medical negligence.
To meet regulatory and reimbursement compliance: Regulatory compliance is the set of processes and procedures that make sure an organization adheres to the regulations, laws, and other requirements set for its industry. Healthcare organizations need to comply with hundreds of regulatory requirements, the most important being the Health Insurance Portability and Accountability Act (HIPAA), Anti-Kickback Statute and the Stark Law, Patient Safety and Quality Improvement Act (PSQIA), The Health Information Technology for Economic and Clinical Health (HITECH) Act, and Affordable Care Act (ACA).
Behavioral Health Documentation Principles
Progress notes can be written in either the SOAP (Subjective, Objective, Assessment and Plan) format or the BIRP (Behavior, Intervention, Response and Plan) format. Regardless of the format, progress notes should include the essentials and reflect the service provided and prove that it is medically necessary for reimbursement.
Following best practices is essential to prevent errors in documentation that can compromise patient care.  The Centers for Medicare & Medicaid Services (CMS) has laid down the principles that behavioral documentation must meet for reimbursement. Behavioral health specialists must ensure documentation that:
Meets the State's Medicaid program rules (if required)
Complies with the State's definition of medical necessity and validate the treatment and clinical rationale
Provides evidence of active treatment as required under State law
Be complete, concise, and accurate, including the face-to-face time spent with the patient, such as the time spent to complete a psycho-social assessment, a treatment plan, or a discharge plan
Be legible, signed, and dated
Be maintained and available for review
Have the correct billing codes
Providers must also take care to avoid errors that can be caused by EHR shortcuts and time savers such as the cut-and-paste function, pre-populated templates, drop-down lists, auto-fill, and keyword features. The EHR should reflect the uniqueness of each encounter or the patient's description of their chief complaint. All notes should have a date and time stamp and all edits should be attributable to the person making them.
Most healthcare compliance issues relate to patient safety, the privacy of patient information, and reimbursement for services. As psychotherapy records are subject to stringent confidentiality standards, they should be kept separate from the rest of the medical record. Failure to protect confidential patient information can result in heavy penalties from regulatory authorities.
As patients are treated by different healthcare providers, health information should be appropriately documented and shared for proper continuity of care. While EHRs allow behavioral health professionals to improve care quality and coordination, data entry is time consuming and tedious. Medical transcription outsourcing to an experienced behavioral medicine transcription service provider can ensure timely and efficient EHR documentation assistance. Experts can reduce the documentation burden for behavioral health professionals and will also have necessary measures in place to ensure the confidentiality of patient data.