Listening skills are important in the medical field. Speed and accuracy are key attributes when it comes to medical transcription services. To understand the physician's dictated notes and create timely, error-free medical records, medical transcriptionists need to have strong listening skills. Likewise, nonverbal communication has a significant impact on the clinician-patient encounter and has been attracting increasing attention in recent times.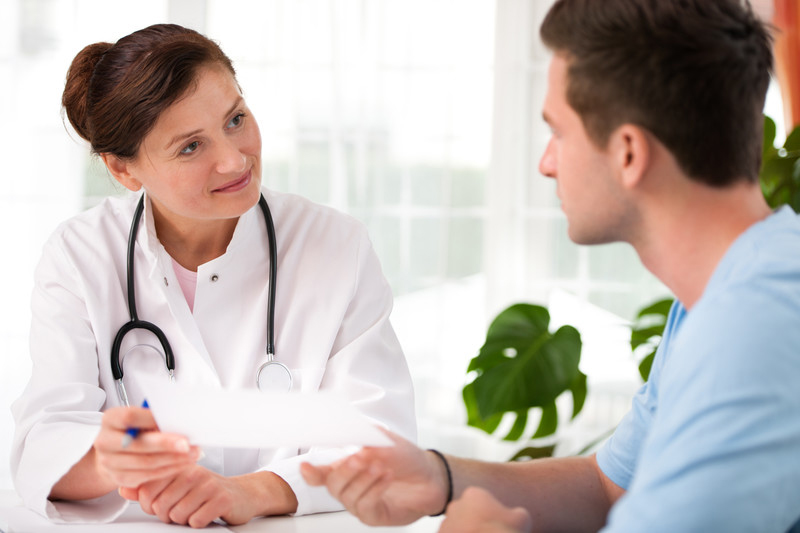 The benefits of effective nonverbal and verbal physician-patient communication include:
Builds a restorative physician-patient relationship
Enhances patient autonomy
Promotes patient-centered care
Encourages patients to share vital information required for an accurate diagnosis of their condition
Gives physicians a better understanding of patients' needs, which can potentially lead to better symptom reduction
Improves patient understanding and adherence to treatment plans
Reduces physicians' work-related stress and burnout
Has positive effects on health care costs by reducing diagnostic tests, referrals, and length of hospital stay
Studies have found that nonverbal communication accounts for about 80% of essential communication between individuals. HealthLeaders recently reported on a doctoral study which provided evidence that nurses can improve the patient experience by honing their listening skills. Listening impacts the quality of the interactions between healthcare staff and patients, and this influences patients' emotional functioning, quality of life, adherence to treatment, and ability to recall information. The author points out that active listening can influence HCAHPS scores and patient care compliance, and positively influence a healthcare organization's financial wellbeing.
The study participants comprised 23 patients from 15 different health systems in Southern California after they were discharged from their inpatient stay. The researcher's aim was to understand patients' perspectives on:
nurse behaviors which indicate if listening has or hasn't occurred
how their experience with nurses who listened or did not listen affected them during hospitalization and after discharge
Positive listening behaviors: Patients regarded the following as positive listening behaviors:
Making a connection: The study found that certain verbal nurse behaviors made patients feel that a connection had been made. These verbal cues include asking questions and personalizing care, encouraging the patient to share information, directly addressing the patient, and talking to the patient before performing a care task. Making eye contact, body language (especially sitting), and catering to individual patient care preferences were nonverbal behaviors that supported making the connection.
Reassuring the patient: Patients reported verbal behaviors that put them at ease as: narrating care, anticipating questions, providing reassurance, including family in discussions, and not complaining about job tasks. Nonverbal behaviors that reassured them included follow-through, empathy, not rushing to get out of the room, and therapeutic touch.
Ensuring safe and effective care: Patients felt they received quality care when nurses displayed positive verbal behavior such as answering their questions, repeating back what the patient said, passed along information, and asked if interventions worked. Positive nonverbal behaviors that patients considered as improving their safety included nurses assisting when needed, noticing patients' body language, believing what the patient says, taking notes, taking direction from the patient, and taking nothing for granted.
Detrimental listening behaviors: Patients identified certain nurse verbal and nonverbal behaviors as making them feel they were not being listened to:
Arrogance – Negative verbal behaviors include arrogant actions and words, while nonverbal arrogant behaviors include not believing the patient and dismissing patient concerns.
Misuse of power – This includes discounting or making light of patient concerns, arguing with the patient, rejection of patient input, and not clarifying orders.
Incivility/Insensitivity – This includes fabricating excuses, a gruff tone or attitude, and stopping patients from talking. Patients saw lack of eye contact, eye rolling, acting put out, and focusing elsewhere as negative nonverbal behaviors.
While active listening in the healthcare setting is increasing in significance, it is more complex than it sounds. Nurses need to develop soft skills which will enhance teamwork and collaboration and lead to improved patient outcomes. The SAGE & THYME model can serve as a guide for listening and responding to patients' concerns (www.nursingtimes.net). Recommendations include:
Listening fully without interrupting
Holding back with any advice until approaching the end of the conversation
Asking the patient what support they have
Asking patients what they think would help
A study published in BMC Med Educ in 2018 identified eye contact, posture, tone of voice, head nods, gesture, and postural position as the important non-verbal signs by a physician which influence a patient's disclosure of history details in a consultation. Since verbal and non-verbal aspects of communication have an important impact on the physician-patient-encounter, the study recommends that undergraduate medical students receive explicit training on verbal and non-verbal aspects of communication.
Researchers have found that physicians spend more time working on their EHR than in face-to-face time with patients during clinic visit. EHR data entry has led to loss of eye contact, reducing the frequency of questions about psychosocial aspects in a patient's medical history, a reduced response to emotional aspects provided by the patients, and to a reduced disclosure of history details by the patients (BMC Med Educ).
Reliable medical transcription outsourcing companies providing EHR-integrated documentation solutions can minimize such issues and improve physician-patient verbal and non-verbal communication during the office visit.