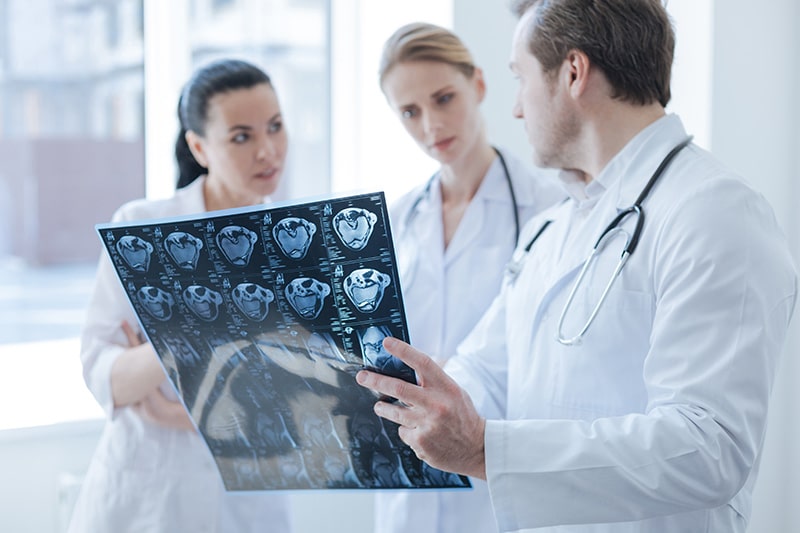 The demand for imaging services has increased in the U.S. in recent years. Radiologists interpret images, manage urgent cases, and consult with referring physicians. Medical transcription companies have always and will continue to support them with timely and accurate transcripts of imaging reports.
Many reports have highlighted the critical role that radiology departments play in implementing processes to manage the pandemic, specifically for planning diagnostic screening, triage, and management of patients. According to a recent report in the Times, the demand for radiology services has surged significantly with the outbreak of the COVID-19 pandemic. Medical imaging plays a key role in supporting clinical decision making in the diagnosis, management and treatment of Covid-19 patients. Here are considerations that support this:
Fluid build-up in the chest is a complication of COVID-19 and ultrasound, CT, or x-ray equipment is generally used to guide thoracentesis or pleural taps.
Though imaging for COVID-19 screening is not done routinely, imaging is done in patients testing positive for or suspected of having COVID-19 to exclude other diagnoses that can be treated, including pulmonary embolism. CT and chest radiography in patients suspected of having or positive for COVID-19 depends on whether imaging will impact patient management.
Emergency imaging may be required for evaluation of many urgent conditions, including stroke, trauma, infection, and other disease conditions.
Medical imaging could be valid to distinguish between Covid-19 and other viral respiratory illnesses with similar symptoms.
Medical imaging modalities that are relevant for COVID-19 diagnosis and management include chest radiographs, chest CT, lung ultrasound, as well as MRI, according to a paper published in Radiography:

Chest radiographs play a key role in the initial radiological assessment of patients presenting with respiratory distress and possible Covid-19. They are the most widely used imaging modality for suspected and confirmed Covid-19 cases.
Chest Computed Tomography (chest CT) plays a limited but significant role in clinical management of Covid-19 patients. Experts recommend that CT should be reserved for seriously ill patients, with emerging awareness of high prevalence of pulmonary thrombosis. It can also help when chest radiographs are inconclusive. low-dose chest CT could be used for follow-up imaging where CT is required for clinical decision making.
Point-of-care lung ultrasound can help in evaluation of COVID-19 patients in an intensive care setting.
Though not directly relevant for assessing lung disease, Magnetic Resonance Imaging (MRI) can support diagnosis in patients with neurological manifestations, such as acute stroke, skeletal muscle injuries, and consciousness impairment.
In addition to the COVID-19 led surge for radiology services, several factors are driving the overall demand for diagnostic imaging studies:
Aging Baby Boomers: Between 2020 and 2030 alone, the number of people over 65 is expected to comprise 21% of the U.S. population, up from 15% in 2014, according to the U.S. Census Bureau. As people get older, they need medical services more frequently, including imaging.
Accessibility to Advanced CT and MRI Procedures: Hospital and freestanding emergency departments offer advanced CT and MRI procedures. Use of diagnostic imaging studies is increasing with rising ED volumes.
Teleradiology: Increase use of remote care services have increased the demand for teleradiology services. Partnering with teleradiology firms is helping many organizations to better manage imaging workflow while cutting costs.
Radiology workflows, volumes, and access must be optimized to prepare for expected surges in the number of patients with COVID-19, noted a paper published in Radiology last year. Radiographers should be aware of the main challenges related to imaging patients with Covid-19. This will promote patient care and safety, optimize image and support more accurate diagnosis. They should also be aware of how to keep themselves and their workspaces safe by using the right safety measures and precautions. Regardless of the challenges they face during the pandemic, radiologists need to prepare accurate and timely radiology reports. Outsourcing radiology transcription to an experienced medical transcription company could be the best solution.