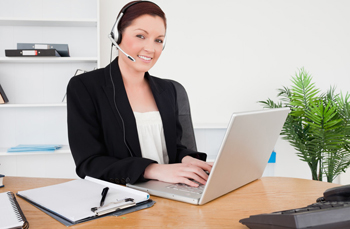 Excellent typing speed is a much-needed skill for a medical transcriptionist, along with a number of other skills such as accuracy, grammar and in-depth knowledge of medical terminology. The aim should be to have reasonably good speed with few typing errors. Specific turnaround time is what matters the most in medical transcription service and good typing speed helps attain this goal. Here are some tips to help medical transcriptionists improve typing speed:
Posture is important. It is important to sit up straight with the feet on the ground and the wrists level with the keyboard
Knowing the keyboard well is crucial so that the specific keys can be tapped easily and quickly. Good knowledge in the shortcut keys can save a considerable amount of time.
Using both your hands and more importantly, gaining a thorough understanding of the placement of the fingers on appropriate keys enhances typing speed, such as the thumb for space bar, certain fingers for shortcuts and others for alphabets/numbers, and so on.
Try to avoid looking at the keyboard when typing – keep your eyes on what you are typing. This kind of touch typing is practiced by experts in the field.
Practice typing along with what is being played instead of replaying the dictation the second time, which would result in loss of time.
Practice typing accurately the first time.
Make use of online typing software to practice and improve speed.
In good medical transcription companies, transcriptionists undergo intensive training to achieve the maximum typing speed without compromising on accuracy and quality. An average typing speed of 70 WPM with 98% accuracy is recommended for a medical transcriptionist. It is also up to the quality assurance team to ensure accuracy levels of at least 99% in the final documentation.