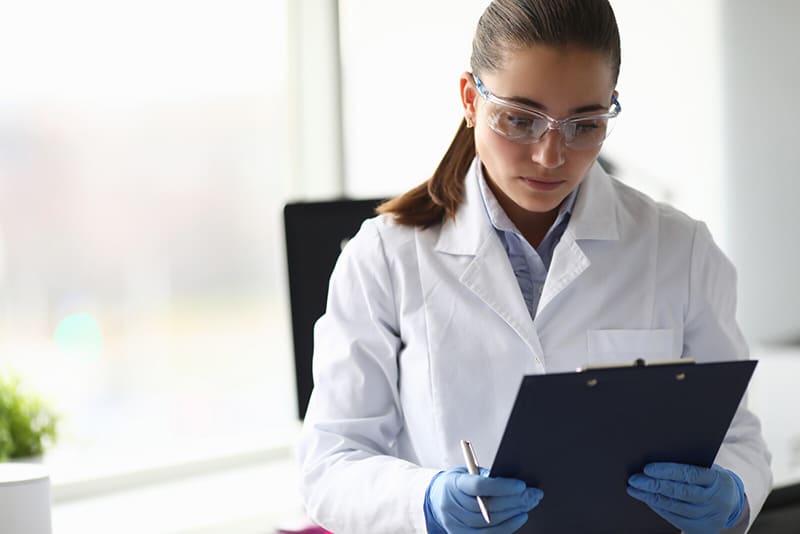 A medical office visit is an appointment to discuss new or existing health issues, concerns or symptoms. Based on the problems discussed, the physician may order tests, prescribe medications, discuss other treatment options, refer the patient to specialists or provide education on self-management. All of this information needs to be entered in the electronic health record (EHR). Outsourcing medical transcription is a practical option for providers as it will allow them to focus on the patient and clinical activities rather than EHR data entry during the encounter. Providing patients with a timely and accurate clinical summary after each office visit is an important meaningful use requirement for patient and family engagement. However, reports say that there are certain challenges involved in meeting this goal.
The Centers for Medicare and Medicaid Services (CMS) defines the clinical summary as "an after-visit summary (AVS) that provides a patient with relevant and actionable information and instructions containing the patient name, provider's office contact information, date and location of visit, an updated medication list, updated vitals, reason(s) for visit, procedures and other instructions based on clinical discussions that took place during the office visit, any updates to a problem list, immunizations or medications administered during visit, summary of topics covered/considered during visit, time and location of next appointment/testing if scheduled, or a recommended appointment time if not scheduled, list of other appointments and tests that the patient needs to schedule with contact information, recommended patient decision aids, laboratory and other diagnostic test orders, test/laboratory results (if received before 24 hours after visit), and symptoms."
After-visit Summaries – Goals and Challenges
Clinical summaries of office visits are provided to patients with three aims (www.healthit.gov):
To enhance patients' ability of patients to remember the content of interactions with their care team, and if necessary, convey this information to family members
To better engage patients in developing healthy behaviors and self-management of chronic conditions, which is essential to improving care outcomes
To improve the quality of information in the EHR by giving patients and family members access to the information in their records so they can help their healthcare providers to identify and correct data errors
Providing patients with a meaningful after-visit summary can improve patient compliance and adherence. However, a study published in the International Journal of Medical Informatics in 2018 reported that patients infrequently reference, use, or even retain the clinical summary of their office visits, which suggests that currently designed documents do not meeting patients' needs.
Clinical summaries should include relevant content. Healthcare organizations can consider organizing their EHRs to ensure that it creates content that supports patient self-management. They should also distribute print material that is easy-to-understand.
Providing a Meaningful After-visit Summary – Five Steps to Follow
HealthIT.gov has identified 5 key practice workflow steps that are necessary to provide patients with an accurate clinical summary at the end of an office visit:
1.The Huddle: This is a brief meeting of the care team including the physician to prepare for each patient and improve the team's decision-making efficiency at the time the patient is in the office.
2.ThePre-visit Summary: This is a printed document that is given to the patient in the waiting room by the front desk staff. It should include key information such as medication list, allergy list, health maintenance items, tobacco use status, problem list, and evidence-based monitoring for certain chronic illnesses. The patient should be instructed to review the list before seeing the care team so that changes can be made if needed.
3.Rooming the Patient: This step involves the clinical assistant checking vital signs and reviewing the pre-visit summary with the patient and updating the EHR with any changes.
4.The Patient Visit: The provider makes clinical decisions in collaboration with the patient on tests, treatments and referrals and enters these as orders in the EHR.
5.Printing the After-Visit Summary: At the end of the visit the provider reviews the clinical summary and provides the patient with a copy. The summary can also be delivered through the EHR patient portal, or secure e-mail.
While following these basic steps, providers can improve the clinical summary in various ways:
Highlight important clinical information with bold formatting
Highlight health reminders, referrals, procedures, medications, and other important categories of information
Ensure that the clinic phone number and other contact information is clearly displayed
Use plain language and explain complex terms which some patients may find it difficult to understand
Avoid a lengthy summary
Involve patients in creating the summary in order to include the information they would find useful
Customize the content to meet patient needs and ask for feedback
Clinical summaries need to be prepared carefully to ensure high accuracy and provided to the patient in a timely manner. Meaningful use requires the clinical summary of the office visit to be given to the patient within 3 days. A practical way for providers to achieve these goals is to outsource medical transcription. With a reliable company handling this task, physicians can focus on communicating with their patients instead of performing EHR charting and documenting at the office visit.