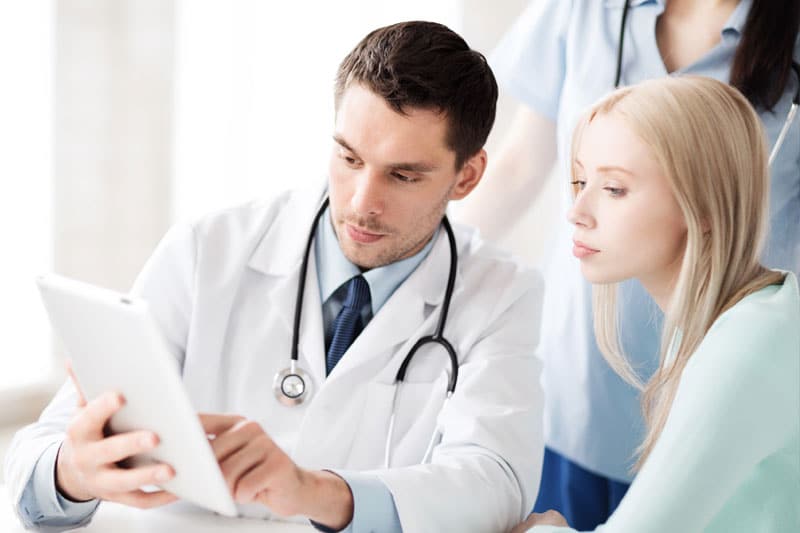 Radiology imaging technique is widely used in almost all healthcare specialities to diagnose diseases and conditions. These diagnostic images have to be interpreted by the radiologist and transcribed into accurate radiology transcripts, which are later forwarded to the physician to decide on the treatment plan. In short, radiologists and doctors work hand-in-hand to decipher imaging studies and communicate results. Therefore, accurate transcription of radiology reports is vital in the healthcare system and hiring radiology transcription services is the best way to ensure accuracy of radiology reports.
A radiology report includes complex anatomical and medical terms specifically written for healthcare providers. The radiologist analyzes the diagnostic imaging and writes a detailed report about the patient's condition. A radiology report may include:
Ultrasounds
Magnetic Resonance Imaging(MRI)
X-Rays
Computer Tomography (CT)
Mammograms
Position Emission Tomography (PET)
Bone Scans
Consultations and Progress Notes
Nuclear Medicine, and many more
Radiology can be used for advanced testing and treatment, for screening and wellness, and to detect diseases and conditions. Radiology transcription has the key responsibility of conveying accurate and comprehensive description of the internal anatomy of patients and with the onus of suggesting perfect diagnosis of diseases. With accurate radiology transcription, diseases such as cancer, heart conditions, Alzheimer's, pneumonia, kidney and bladder stones, stroke, renal cysts and many other diseases can be identified at a very early stage. This helps physicians determine the treatment and medicines to cure the disease. It not only impacts mortality and minimizes the chances of the patient's death, but it also decreases morbidity.
When it comes to medical reports, accurate radiology transcripts help in better understanding of the patient's condition and determining the appropriate treatment plan. To get accurate radiology transcripts, here is how the radiology transcription process goes:
The physicians or the healthcare organization forwards the audio dictation files or handwritten radiology diagnosis reports to a reliable medical transcription provider.
The audio file or the text report or other related resources are retrieved and it is first assigned to a medical transcriptionist.
The transcriptionist listens to the audio file, carries out a verbatim transcription using predefined templates and submits the transcription for proofreading.
The transcript is proofread by a team of experts and the document is thoroughly scrutinized. Errors are noted and a feedback is sent to the transcriptionist.
The transcriptionist makes necessary changes and forwards it to the quality assurance (QA) team.
The quality assurance team thoroughly studies the document for any deviations in quality. The quality assurance team uses industry-leading techniques such as random sampling technique for this purpose, and finally submits a copy of their analysis to the transcriptionist and proofreading team.
After the quality check, 99.99% accurate radiology transcriptions are sent back to the physician or healthcare organization using HL7 interface. The final documents are sent to the client in the format of their choice.
Outsourcing Ensures Accurate Radiology Transcription
Access to skilled radiology transcriptionists: Outsourcing medical transcription provides access to experienced and skilled transcriptionists who can transcribe radiology reports into accurate transcripts with utmost accuracy. They have very good knowledge in medical terminologies that makes the transcription error-free.
Three levels of quality check: Professional transcription providers ensure multiple levels of quality assurance which ensures that all transcripts are error-free and of high quality. This helps physicians to understand the diagnosis, decide on the right treatment plan, and ensure good patient care.
Quick turnaround time: As mentioned above, transcription services have professional transcriptionists who have good listening and typing skills that helps to transcribe radiology reports or audio recordings accurately and in quick turnaround time.
Cost-effective: Outsourcing to a reliable medical transcription company is much more cost-effective than setting up an in-house team for transcription. It requires setting up transcription software and other required equipment.
Many radiologists and clinics have already realized the significance of outsourcing radiology transcription to reliable medical transcription providers. Outsourcing to radiology transcription services is essential for any healthcare units. Practices that choose this method can see more accurate diagnoses, a better reputation for medical care, and also enhance the overall quality of life for healthcare staff.