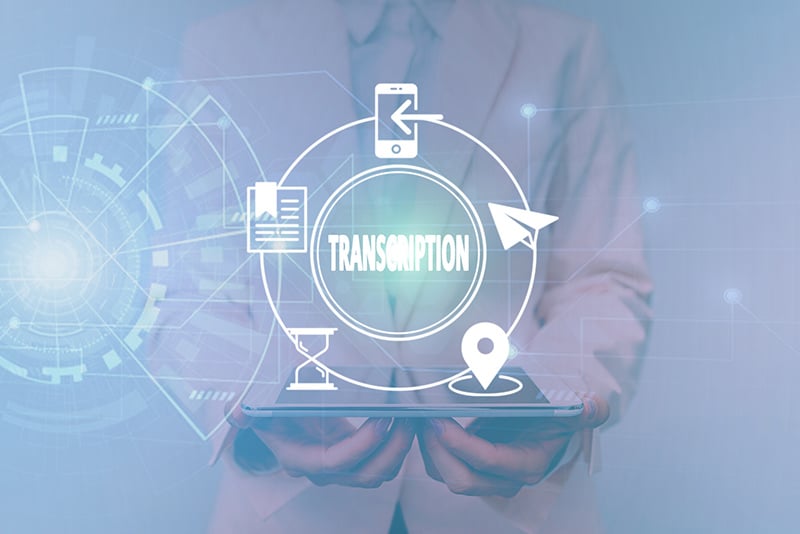 Laboratory notes include crucial details that are used to write laboratory reports. These notes include observations of experiments and collected data points and the reports must be error free to help physicians reach the right diagnosis and treatment decisions. An experienced medical transcription company can provide EHR/EMR integrated transcription services to ensure accuracy and completeness in clinical documentation.
The common transcription errors encountered when entering words and sentences in a laboratory note include
hitting the wrong key
incorrect test entry
typing incorrect spellings
priority entered incorrectly
leaving out important details
wrong time or dates specified
missing venipuncture charges or
repeat typing
Manual data entry process can produce many errors, which can have a significant effect on other laboratory sections, clinical care, and ultimately, patients.
Six Sigma QI Tools to Improve Laboratory Data Entry Quality
A July 2013 article in the International Journal of Health Care Quality Assurance discusses Six Sigma tools that helped the Six Sigma Quality Improvement (QI) project team define project goals, measure data entry errors to assess current performance, analyze data and determine data-entry error root causes. These tools assisted the team in implementing changes and control measures to address the root causes and to maintain improvements. Six Sigma is a systematic five-step process to help identify and solve problems: Define, Measure, Analyze, Improve and Control (DMAIC).
1. Define the Problem
To properly define the problem, three effective tools can be used –
1. Answering the quality-related critical questions
2. Customer Voice (VoC) to better understand the laboratory customers' views and needs to focus on meeting their expectations
3. Data Entry Process Mapping, which is a workflow diagram that helps to clearly understand the process.
Mapping is a helpful tool prior for any process improvement and to achieve efficiency. Analyzing the data entry steps helps understand the process and develop improvements by eliminating unnecessary tasks, clarifying roles, reducing unnecessary delays and eliminating duplication.
2. Measure the Process
In this stage, the performance of the data entry process is assessed. The data is reviewed data and additional indicators to measure are identified. Here, the team can measure concerns such as – what problems need addressing, when the problem occurs, who needs to be involved, what is the business significance of solving the problem and What is the desired Process Improvement (PI) outcome. Unclear forms pose a major problem, as extra time would be required to clarify information. Error frequency can also vary depending on the individual's data entry skills.
3. Analyze Data
The main purpose in this stage is to analyze the root causes of problems identified in the measurement stage. Here, the team can work to identify variations, gaps between current performance and customer expectations and then decide significant root causes they need to focus for improvements.
4. Improve the Process
In the Improve stage, the team can aim at designing creative solutions to fix the root causes that were identified after measuring and analyzing the data. They can work to minimize or eliminate data entry errors by creating innovative solutions using existing technology and simple process redesign. An implementation plan can be put in to effect to implement changes and monitor data entry errors.
5. Control the Changed Process
In the final stage, the team can create quality management tools to help manage the improvements, keep the process going, and prevent errors. They can develop and implement a monitoring plan to track all data entry errors, inform staff of monthly quality-indicator progress reports, create and share tips and best practices among staff, encourage laboratory staff to learn data entry, and complete competency evaluation.
The team has reported that after applying the Six Sigma DMAIC method, significant improvements in staff morale, operational and financial outcomes were realized and data entry errors were reduced considerably. In clinical laboratories, the opportunity for successfully implementing Six Sigma is greater than in many healthcare areas. These tools were used to target root causes in the laboratory process.
Other suggestions to avoid data entry errors –
Focus on accuracy as well as speed
Take regular breaks, as data entry over extended periods can get monotonous
Choose in a comfortable place to work in that is free from distractions
Make sure to have an ergonomically designed chair and work table
Adopt user-friendly software to save valuable time and reduce errors
Assign a quality assurance team to double check the data entries
Ensuring accurate data entry is a critical task for any laboratory. Practices can rely on pathology transcription services to get quality transcripts of diagnostics reports, specimen diagnosis, doctor's notes, forensic pathology reports, and more.