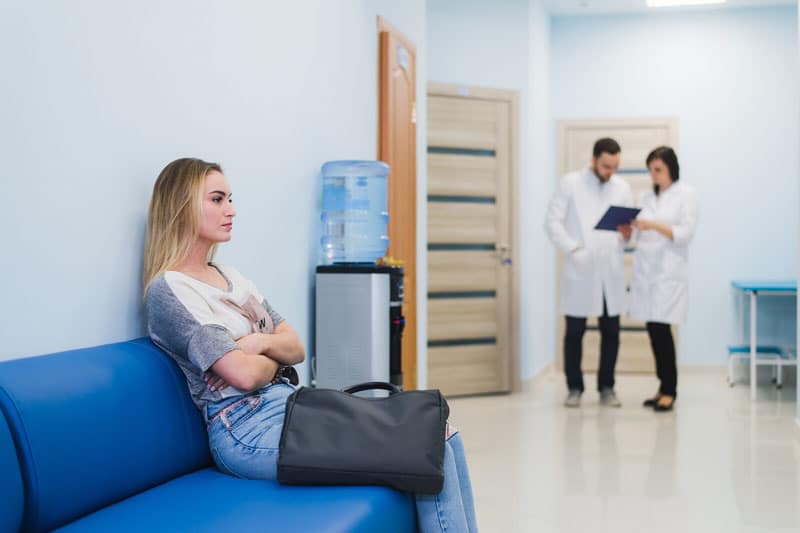 The Electronic Health Record was introduced with the objective of transitioning into a unified healthcare system to provide better quality patient care and also ensure the safety of patient data. Although the EHR ensures better healthcare by improving all aspects of patient care, including safety, effectiveness, communication, timeliness, efficiency etc, it has some drawbacks. Earlier, medical transcription services allowed physicians to have enough face time with their patients but the EHR has burdened physicians with medical documentation and they are forced to spent most of their time on documentation.
This reduces the face-to-face time with patients and affects the quality of patient care provided. It also leads to long wait times for physician appointments, which is a major reason for patient dissatisfaction.
In a study published in cardiovascularbusiness.com, 30 percent surveyed patients reported they've walked out of an appointment due to a long wait, while 20 percent said they've changed doctors because of wait times. Medical practices that fail to address wait time issues end up losing 48 percent of patients a year.
In a search report by Software Advice, two separate studies were conducted to understand the problem of long wait times:
In 2017,a physician survey was conducted to understand the factors that contribute to long wait times and how practices are handling them.
In 2020, a patient survey was conducted to understand the consequences of long wait times and how practices can reduce patient frustration.

The findings of the research are as follows:

Majority of the physicians surveyed stated that very "often" their patients experience wait times longer than 20 minutes; and 61 percent of physicians have heard negative feedback from their patients regarding wait times.
63 percent of physicians believe wait times make "no impact" or "minimal impact" on their ability to retain patients whereas 24 percent of patients said that they changed doctors because of long wait times.
64 percent of physicians say patient arrival times, like patients arriving later than their scheduled appointment time, are usually the major reason for long wait times.
83 percent of patients say being told in advance what the wait time will be could help to reduce frustration.

Scheduling the right number of patients to cover costs but not trying to overbook is a balancing act for physicians. No-show patients cost around $200 per unused time slot, and the average no-show rate for most U.S. practices is around 20 percent, and this leads to loss of revenue. So, to avoid the chances of financial loss, physicians try to schedule maximum patients. But it is important to ensure wait times are not too long.

Many physicians are unaware of the fact that lengthy wait times make an impact on their practice's ability to retain patients. But according to the research, nearly a quarter of patients say they've literally walked out of a waiting room, choosing to reschedule or even cancel rather than wait any longer.24 percent of patients have discouraged their friends and family from seeing a certain doctor, and 14 percent have left negative comments on online review sites specifically because of practice wait times. All of these can result in missed appointments and loss of revenue.

Research was further conducted to better understand the root cause for long wait times and the physicians stated that there are two main causes for long wait time:

patients arriving later than their scheduled appointment time, and ( 64 percent)
unexpected patient issues ( 61 percent )

The following are some steps physicians can take to avoid patient-related delays:

Use software to send multiple appointment reminders. These reminders can be automated so that it can be sent via text message, email or phone call.
Set up a late arrival policy so that patients receive warning letters the first three times if they're more than five minutes late.
Find out whether you will need to spend more time than usual on a particular visit. Ask patients to complete paperwork ahead of their visit to determine whether their symptoms need additional attention.

To monitor patient wait times, physicians can follow these practices:

Invest in tracking technology: There are many patient scheduling and tracking vendors that can automate timers and generate reports for you.
Run a patient survey: Note down about wait times and collect other kinds of helpful practice management feedback.
Recruit volunteers: Volunteers can take detailed notes about the average visit length at your practice to identify bottlenecks without burdening your staff.

Profitability and reputation are two prime elements for medical practices, and long patient wait times create a negative impression. All the above strategies help to reduce long patient waits. To make the patient consultation process more efficient, physicians can rely on medical transcription companies and avoid the burden of medical documentation.