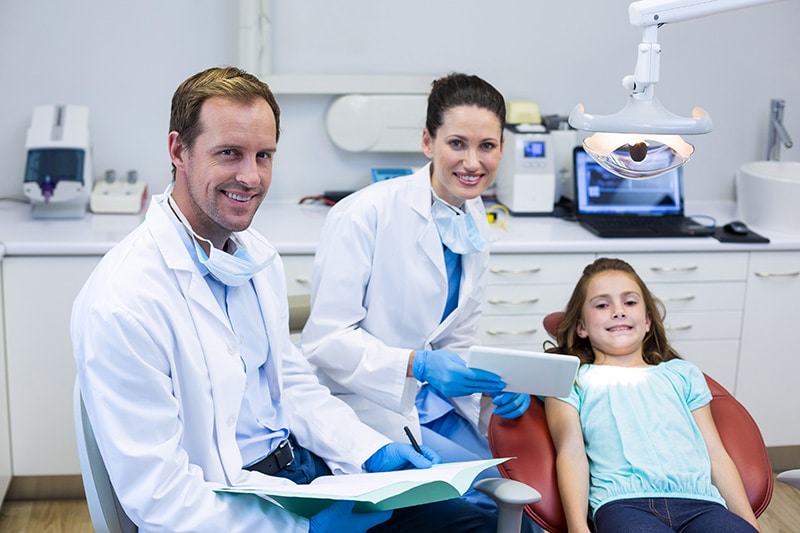 As every medical transcription company knows, accurate and timely clinical documentation is critical for all medical specialities. Dentistry is a separate area of medicine and producing and maintaining clear, accurate and accessible patient records are a vital element of the dentist's professional responsibility.
Importance of Keeping Good Dental Records
Accurate and complete clinical dental records are important for many reasons:
Allow for effective communication between health care providers
Support rationale for treatment
To optimize the safety and effectiveness of patient care
For quality-of-care assessment and follow-up
For forensic purposes
To aid teaching and provide a database for dental research
To provide evidence in a court of law, such as in the defense of malpractice claims
What are Complete Dental Records?
A complete dental record should include the following items:
Medical and dental history – medical conditions requiring premedication, history of infectious disease or illness, allergies and any tobacco, drug or alcohol usage. The patient should be asked about any specific areas of concern
Examination findings
Diagnoses and risk assessments
Treatment and prevention plans – treatment information should include current dental complaint, current oral condition by examination and radiograph findings; a complete description of the dental treatment to be performed should be documented
Procedure performed, and pre- or post-op instructions given to the patient
Whether or not any complications occurred
Medications – type and amount of medication, including name, strength, number of tablets, dosage level and time interval and the number of refills if any
Anesthetics were used, pre-medication and post-medication
Treatment notes
Patient communications including informed consent / dissent
All discussions about the procedure, payment, and billing
Pharmacy communications
Provider identification
Patient information
Radiographs, photographs, and study models
Dental laboratory communications and lab results
Communications with specialists and physicians
Waivers and authorizations
Dental SOAP Notes – A Good Way to Document Each Patient Visit
SOAP is highly recommended as a good method to document visits in a dental practice. SOAP stands for Subjective (complaints & history), Objective (testing & exam findings), Assessment (diagnosis) and Plan (treatment plan).
Subjective: The patient's chief complaint, reported symptoms, and health issues that may affect the outcome of treatment as documented in the history
Objective: Findings of the examination, including vitals, mental state, history of illness and health issues related to diabetes, heart, implants, weight, smoking, pregnancy, any evidence of symptoms affecting the teeth, tissue and bone such as evidence of periodontal disease, endodontic infection, and fracture, decay, missing teeth and broken restorations and prosthetics
Assessment: Listed in order of priority, what the doctor sees as necessary for the patient to return to health, based on information gathered in the subjective and objective sections.
Plan: The actual treatment plan and the treatment performed, and what will be done to address each complaint, including materials, anesthesia, tooth number, medications and any referrals to other specialists or providers.
Each patient's SOAP note is unique in terms of the information it contains and the length of notes. Good dental SOAP notes and reports greatly improve communication among dentists, physicians and insurance carriers. This method can help providers avoid charting mistakes or omissions.
Electronic health record (EHR) systems enhance both the quality and quantity of information available to healthcare providers for decision making, and are designed to improve care quality and patient safety. An EHR system has the ability to capture detailed clinical information in a highly structured manner. However, EHRs come with various usability challenges such as confusing information display, difficult data entry that can lead clinicians to use workaround solutions such as copy and paste, and problems in system feedback and workflow support (www.pewtrusts.org). EHR can auto-fill the notes and this can be especially problematic. Automated insertion of previous or outdated information using EHR tools, if not modified to be patient-specific and relevant to the visit, can affect quality of care and compliance and lead to medical liability issues.
Tija Hunter, CDA, EFDA cautions: "Many of us now use "auto notes," a wonderful feature in our practice management software that allows us to "cheat" and create great notes at the click of the mouse. However, if you don't have the auto note feature set up correctly, then you won't get good content. Garbage in means garbage out! (Dentistry IQ).
All of these aspects should be taken into account when creating chart records in dental practices. Accurate chart notes tell providers exactly what was done during the course of a day.
Outsourcing medical transcription is a smart way to maintain the integrity of chart notes in dentistry. This is a practical option even in practices that use voice recognition for EHR documentation. Medical transcription services are a valuable validation step to prevent data quality problems and documentation errors.