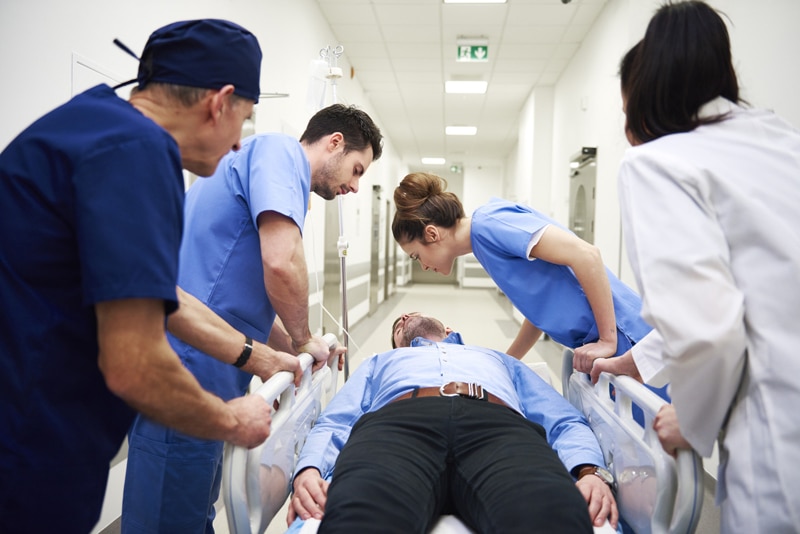 Complete, accurate, detailed, and well-organized medical documentation is essential for proper communication with other health care providers, for billing purposes, to serve as a defense for the physician in the event of a law suit, for quality improvement, and for research and risk management. However, emergency physicians face certain unique challenges when it comes to charting such as time constraints, long wait times, and the need to juggle the demands of patient care and ED documentation. While emergency room medical transcription services can help ease these challenges, experts say that implementing certain strategies can improve documentation in emergency department setting.
ED documentation is the only lasting record of a patient's ED visit, and it is different from the notes written by other providers in many ways. The Society for Academic Emergency Medicine (SAEM) lists six characteristics of ED documentations that distinguishes it from other types of charts:
Documentation in the ER is more challenging as emergency physicians face more stringent time limitations compared to than other providers. As a result, documentation needs to combine both brevity and completeness.
Each ER visit is a standalone one and should be handled as both a "new patient encounter" and a "final encounter".
There are minimum requirements that need to be met for billing each encounter.
The ER chart needs to reflect the think "worst first" adage, which specifically applies to emergency medicine.
As medical decision-making is based on limited information, the chart should clearly describe the physician's thought processes.
Unlike PCPs who may see a patient several times, emergency physicians may see a patient only once. The impression that is made has to be reflected in the chart and will prove crucial if questions arise on the care provided.
Improving ER documentation
Appropriate and timely patient care depends on accurate and complete physician documentation. With the widespread adoption of electronic medical records (EMRs) that allow the sharing of digitized data, it is crucial to ensure high quality physician documentation. Here are some strategies that can improve emergency department documentation.
Ensure complete but concise documentation that tells the patient's story: ED medical notes should clearly describe the interaction with the patient and the care plan. The documentation should be accurate but concise and avoid duplication of information.
Alter the EHR template or add free text when necessary: While the formatting and organization of ED notes would depend on the EMR template, best practice would be to include more details than the usual subjective, objective, assessment and plan (SOAP) components. Apollo MD recommends altering EHR templates based on the case. For instance, a patient with minor trauma would require a different template from a patient who is unresponsive. The note should include everything specific to the patient's complaint, the physician's thought process, differential diagnosis and medical decision-making.
Conduct documentation checks: Conducting documentation checks prior to patient visits, during treatment, and following discharge can help identify and alert physicians about issues such as missing/incomplete chart information, physician orders that may be inaccurate, imprecise, or incomplete, and contradictions between patient histories and orders for medications or investigations. Today, efforts are on to develop automated documentation checks by incorporating artificial intelligence and machine learning into chart documentation processes (www.bmcemergmed).
Set strict standards for accessing and amending medical records: To prevent inaccuracies, the patient visit should be documented in a timely manner when the information is still fresh. Apollo MD recommends that there should be strict policies with regard to accessing and amending medical records. Typically, modifications to EHRs are made by authorized personnel during a new patient visit, to add documentation missed by the clinician, or to correct inaccurate previous entries. If a record is altered, the clinician should provide justification as to why the change was made.
Ensure proper instructions for discharge, referral or admitting patients in documentation: Proper documentation that "closes the loop" is essential during care transition. When discharging patient from the ED, including pertinent test results (positive or negative) or interventions that were performed in the documentation and next steps are important. The recommended level of care (such as ICU or observation unit) should be documented when admitting patients. This is crucial to prevent potential adverse events.
Experts also recommend adopting specific strategies focused on improving documentation. Outsourcing medical transcription, for instance, is a practical strategy to improve the speed, accuracy, and comprehensiveness of physician documentation in emergency departments. The mere presence of an EMR system does not automatically improve the quality of ED patient data, according to research published in BMC Emergency Medicine. If the EMR template is inadequate, the adoption of innovative solutions like scribe support or medical transcription services would be very useful to create free text from the physician's voice dictations during the patient encounter. The study found that, despite the implementation of EHRs, many emergency physicians continue to depend on paper charts or hybrid systems to record, track, and communicate the progress of patient care. Thus, no single strategy may be the right option for all settings and physicians need to adopt the documentation-improvement methods that will help them achieve their goals effectively.