Working in the emergency room is a very stressful task and it demands continuous care and caution to ensure optimum patient care. Documentation tasks in an ER can be draining and outsourcing medical transcription is a practical way many ER physicians choose to reduce stress and save time. Most emergency rooms are overcrowded and understaffed and it is important that unnecessary ER visits are reduced.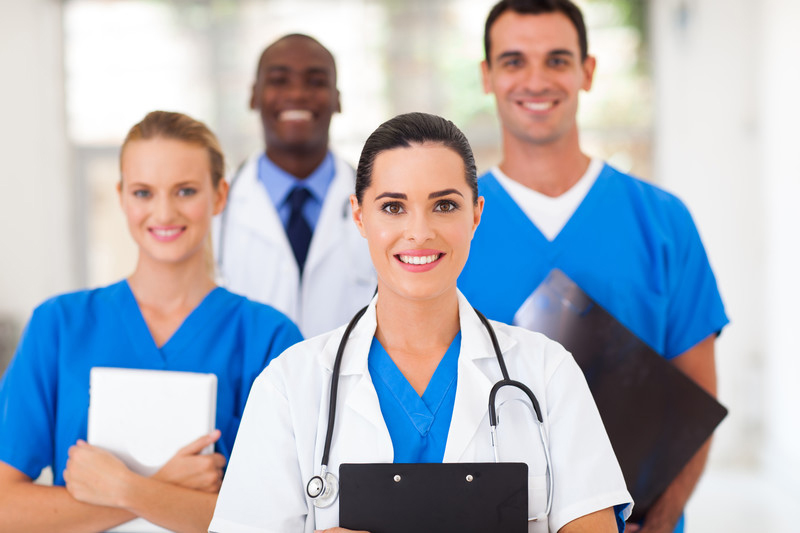 What is a preventable emergency room visit? It is when a patient visits an ER for a health condition that could have been treated in a non-emergency setting or prevented by helping the patient maintain his/her health earlier on. Given that treatment in an ER is typically more expensive than a primary care visit, people should be encouraged to avoid unnecessary ER visits. However, patients experiencing a medical emergency should surely seek emergency care.
At Pacific Medical Care Centres, Federal Way, WA, the use of the emergency department has increased drastically in the past few years. This has increased stress among emergency physicians as well as the waiting time for patients.
The main reasons for ER crowding are, according to Dr. Rick Ludwig, Pacific Medical Centers' Medical Director of U.S. Family Health Plan, the difficulty of finding a primary care physician and changing societal attitudes. Common unnecessary ER visits include those made by patients with respiratory infections, urinary tract infections, headache, and mild dizziness. If such non-emergent visits could be redirected to more apt medical caregivers, ER staff and resources could better handle the emergencies.
Pacific Medical Care Centres recommends that if an incident occurs during after-hours, then the patient can make an initial call to someone at their facility to discuss their concerns. That discussion will help them determine whether the health concern can be dealt with at a clinic, whether it can wait till morning, or whether it is not an issue at all. In case of a medical emergency, the patient should call 911 and immediately visit the emergency room.
To avoid huge inflow of patients into the emergency room, Dr. Ludwig suggests that it is important to create awareness among patients. At the time of check-in, patients are given a card with the usual information on the front and a reminder about the clinic's after-hour accessibility. At the time of checkout, patients are reminded about after-hour access. Pacific Medical Care Centre staff said they were surprised to understand that many people did not know they could access medical assistance even after-hours. That information has made them even more vigilant to let their patients know about such conveniences.
When to Visit the Emergency Room
Major physical trauma
Sever bleeding or fractures due to accidents
Sudden chest painor numbness or weakness, which could be an indication of heart attack
Coughing blood or throwing up blood
Poisoning
Sudden shortness of breath
Health issues like cold, flu, sore throat, minor cuts or burns that can be treated at home using self care measures or at a primary care clinic do not necessitate an ER visit.
Patient Communities that Could Benefit from Reduced ER Visits
A higher risk of hospitalization and mortality following an emergency department visit exists for older cognitively impaired adults. According to a study in BMJ Open, better understanding of avoidable incidents is needed to prevent them and the associated emergency department (ED) presentations in community-dwelling adults. The study identified 5 types of avoidable incidents – falls, burns, transport accidents, harm due to self negligence and due to wandering. Except transport accidents, the other four types were more frequent in cognitively impaired seniors. Multi-factorial interventions and implications of other professionals such as pharmacists and fire-fighters were reported as potential interventions to reduce avoidable incidents. The study concluded that primary research that screens for cognitive impairment and involves responders such as paramedics is greatly needed to improve our understanding of avoidable incidents leading to ED visits. This will help develop preventive measures customized to the needs of older cognitively impaired adults.
Unnecessary ED visits and hospitalizations are debilitating for cancer patients, but are very common and costly for the U.S. healthcare system. To help prevent such visits, researchers at the University of Pennsylvania's Abramson Cancer Center, the Leonard Davis Institute of Health Economics, and the Wharton School have identified 5 best practices. These are:
o Identify patients at high risk of unplanned acute care (unnecessary ED visits)

Improve access and care coordination among health professionals
Standardize clinical pathways for symptom management
Develop urgent cancer care tactics
Employ early palliative care
These findings and recommendations are published in the April 2018 issue of the Journal of Oncology Practice. Penn Medicine and the Abramson Cancer Center are already using some of these strategies and the results are promising. The Abramson Cancer Center has developed pathways that divert cancer patients from the ED to a more specialized urgent care clinic. Studies show that more than half of cancer patients who present at the ED are admitted to the hospital, often during normal clinical hours. The researchers suggest, as an alternative, to develop sites that provide these patients an alternative to seek care.
Ongoing studies on unnecessary ER visits show that often such visits have a negative impact on at least certain patient communities and also increase healthcare costs. It is important for healthcare providers, medical transcription companies providing ER transcription services, and other stakeholders to understand the need to avoid unnecessary ER visits. With new payment models emerging for health and medical care, it is necessary for healthcare providers to focus on reducing unnecessary ER visits and hospitalization of patients.