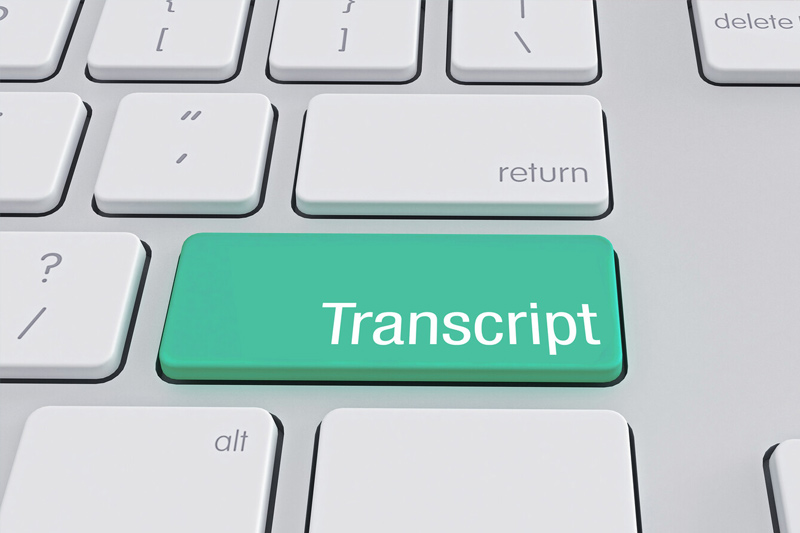 Medical transcription is one of the most time-saving and essential processes that helps healthcare professionals generate and maintain accurate medical records. It helps in recording and dictating important notes, generating patient information and securely transforming the recordings into accurate text. A trained and skilled medical transcriptionist converts voice recordings made by physicians or healthcare providers into text format. Some people believe that medical transcriptionists require no particular skill or training. But the fact is that medical transcription requires good training and listening skills, and outsourcing medical transcription is one of the best ways to ensure utmost accuracy in transcripts.
The process of medical transcription is a three-level one that includes dictation, recording, and transcribing. Even though this may seem like a simple process, it requires exactness and detailed level of quality check. The accuracy level in the transcripts shows the quality of the transcription. The process of medical transcription begins with physicians or other healthcare professionals start dictation using a handheld digital recorder, or another digital recording device. It is important for healthcare professionals to use a good recording device so that the recording is clean, clear and easy to transcribe.
Here are some guidelines that one should know to perform medical transcription:
Set your tools and equipment before transcribing: Make sure that you have all the necessary tools and equipment.

A good comfortable chair: The medical transcription process can take several hours and having a comfortable chair helps to support your lower back. It also helps to maintain a good posture and ensure proper blood circulation. This will also help you transcribe long hours of dictation without getting tired.
Use good quality headphones: Noise cancelling headphones are a must to isolate distracting noise so that it is easier to transcribe.
A foot pedal: This helps to control dictation playback with your toes. It allows you to easily play rewind and fast forward by tapping sections of the pedal with your foot.
Online reference material: Keep dictionaries or Google ready to help in searching unfamiliar words.

Converting the files into text: In this step, the medical transcriptionist listens to the dictated files that have been uploaded to the secure server. The medical transcriptionist can type what they hear and save it. If there are any unclear or incomplete files, the medical professionals can be contacted to clarify the same.
Editing transcripts: Once the transcription is over, the transcripts are proofread and edited to remove errors or inconsistencies. Edit medical transcripts to ensure accuracy and also make the transcript shareable.
Sending the edited transcripts: The last step in the medical transcription process is sending the edited files to healthcare units using fax, email or the Internet.
There are transcription software options available today that let you transcribe easily. It helps you to automatically transcribe any recording in no time. All you have to do is upload your files, get them transcribed and then check and edit the transcripts. Many automated transcription software has dynamic range compressor that automatically increases the audio quality of your file for transcription. It reduces the volume of unnecessary loud sounds and amplifies sections that are difficult to hear. It also has a lot of built-in tools and features that will help you with transcription. But it is important to understand that automated transcription software does not ensure accuracy. Using such software to transcribe the physician's dictation may lead to errors and inaccurate medical records that could compromise patient care.
Technology has changed the traditional method of medical transcription. Earlier, physician's dictations were transcribed with the help of transcriptionist. But today with the EHR system, healthcare professionals can create accurate medical records using medical transcription services. Professional transcription services use HL7 interface which provides the framework for integrating, sharing and retrieval of EHR. It provides an encrypted and secure means of transferring files. Transcription services are available for all major medical specialities, whether cardiology transcription service, emergency room transcription service, neurology transcription service or any other.