The ability of healthcare professionals to provide quality care depends to a great extent on having complete and accurate medical records and many outsource medical transcription to achieve this goal. Nurses have a professional and legal duty to create and maintain honest, accurate, and non-offensive medical records that do not breach patient confidentiality. Today, nurses also need to be technically savvy to work with electronic health records (EHRs). According to a MGMA Consultant, nurses are responsible for almost 75% of chart use while physicians account for the remaining 25%. As nurses spend more time with patients than other providers do, the documentation they create and maintain is critical.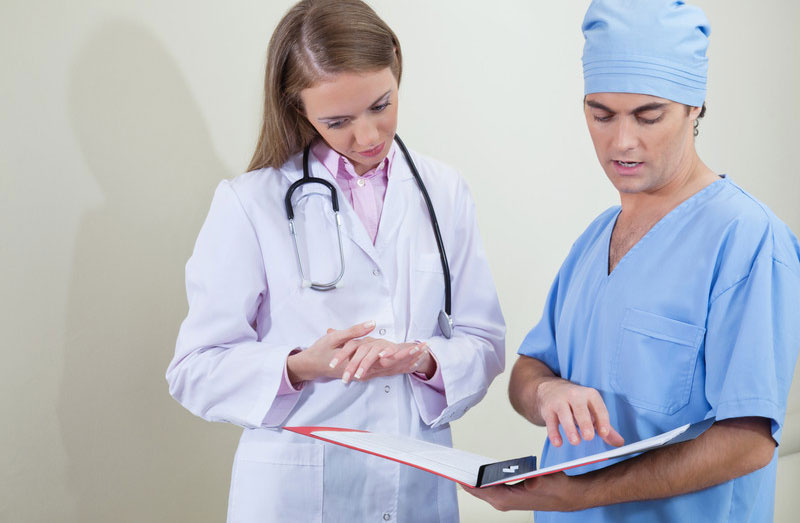 Documentation conveys information about the patient to the other team members so that they can provide the best care. According to the American Nursing Association, high quality documentation is that which is:
Accessible
Accurate, relevant, and consistent
Auditable
Clear, concise, and complete
Legible/readable (particularly in terms of the resolution and related qualities of EHR content as it is displayed on the screens of various devices)
Thoughtful
Timely, contemporaneous, and sequential
Reflective of the nursing process
Retrievable on a permanent basis in a nursing-specific manner
Legal Significance of Nursing Documentation
One of the most crucial aspects of nursing records is their legal significance. Nurses' record-keeping practices are subject to increasing scrutiny. As a Nursing Times article notes, nurses should stay up to date with the legal requirements and best practices in record-keeping. They should ensure that the health care record provides an accurate account of treatment, care planning and delivery. In the event of malpractice litigation, it is essential to provide evidence of proper charting and documentation in order to demonstrate that standards of care were maintained, protecting the patient, nurse, and healthcare organization. From the legal perspective, Nursing Times states that the documentation should demonstrate:
The nurse's assessment and the patient care planned and provided
Pertinent information about the patient's condition at any point
Measures taken by the nurse to meet the patient's needs
Evidence that the nurse has taken all appropriate steps to care for the patient and that patient safety has not been compromised by any action or omission
Documentation of arrangements made by the nurse for the continuing care of the patient
Nursing records that are incomplete, inaccurate, untimely, illegible or inaccessible, or that are false or ambiguous can obstruct legal fact finding, endanger the legal rights, claims, and defenses of both patients and health care providers, and increase risk of liability of the healthcare organization and providers.
Medical Records – Common Mistakes to Avoid
According to experts, avoiding these common mistakes while compiling medical charts can help nurses minimize documentation-related legal concerns:
Failure to record pertinent health or drug information: Not documenting food and drug allergies, diseases, or chronic health problems that the patient has could result in the nurse being accused of negligence. Nurses should record such information in their notes and on the admission sheet, and alert other staff members to do so.
Not recording nursing actions: Timely recording of all care provided is essential. To do this, the article suggests that flow sheets can be inserted in the patient's chart for review at the end of each shift so that it can be a starting point for each staff member at the start of and through the shift.
Failure to record medications administered: Nurses should record the dose, route, and time of every medication given to the patient. They should ensure that only medications that are prescribed are administered and investigate if they suspect that medication may have been given but not recorded.
Making entries on the wrong chart: Recording on the wrong chart can occur, for example, if two patients have same last name, share same room, suffer the same condition, or see the same doctor. As this error becomes part of a permanent record, the healthcare provider cannot escape legal liability. Such errors can be avoided by flagging the patients' names on charts and medication records and checking their identity before giving medications.
Not documenting discontinued medication: If the physician discontinued a medication and the nurse did not document this, the patient may continue receiving the drug – with disastrous medical consequences. The nurses can be sued for negligence. To avoid this, the nurse should crosscheck the physician's orders and medication sheet before giving any medication.
Failure to document adverse reactions to drugs: Nurses should be vigilant for adverse effects in patients. Certain drugs can cause harmful reactions in some patients. Nurses should document such adverse reactions and follow them with the physician.
Errors or negligence in transcribing physician orders: Nurses receive physician orders face-to-face, and via telephone or voicemail. These verbal orders should be transcribed into the patient's medical record or onto a prescription pad as they are being communicated. Nurses can be held responsible if they transcribe or carry out an order as it is written or if they suspect something is wrong. For instance, entering "hyper" instead of "hypo" or vice versa, and typing "he" instead of "she" are common EHR-related transcription mistakes. Outsourcing medical transcription is a feasible strategy when it comes to avoiding such documentation errors. Experienced medical transcriptionists are knowledgeable about medications, procedures, and activities to detect and avoid such mistakes. They will only use abbreviations that are on the hospital's approved list of abbreviations.
Illegible or incomplete records: This is another documentation disaster. Incomplete documentation can affect patient safety. According to an AHIMA article, not recording a patient's chief complaint is a common documentation weak spot. Specificity and completeness in documentation is crucial not only to avoid legal issues but also to ensure proper reimbursement.
In addition to this, nurses should also take care not to use any derogatory language when writing notes about patients or colleagues. They also have an important role in safeguarding patients' rights to confidentiality. They should also know the rules for making corrections in EHRs. If not done correctly, this could be illegal and even prove detrimental instead of helpful. A Medscape article points out that the appropriate way to correct an error is the same as with paper records – "make a new entry with today's date and time, stating that you are correcting an error in a previous entry; give the date and time of the previous entry; and enter the corrected data or explanation".