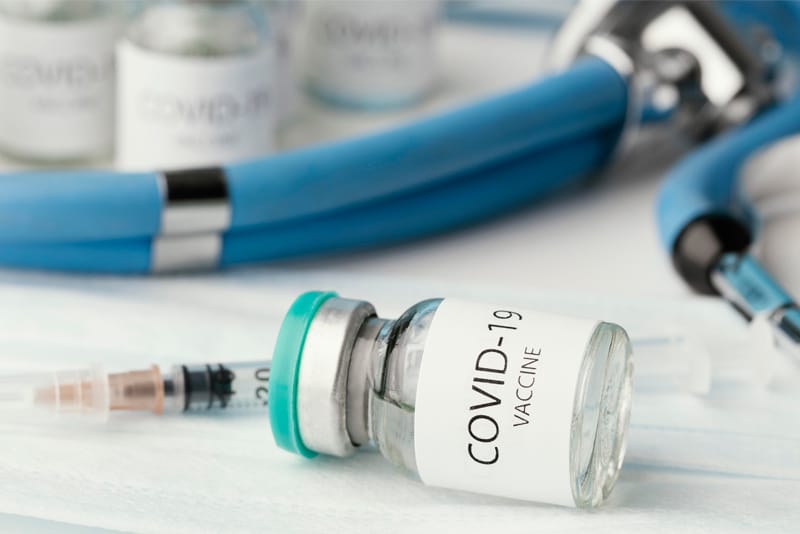 Elderly patients make frequent visits to the emergency department. This is because as an individual grows older, the immune system becomes slower to respond, which increases the risk of getting sick. Medical documentation of elderly patients needs to be maintained properly so that appropriate care can be provided at the right time. This is most significant in the current pandemic scenario. Physicians treating elderly patients can effectively utilize medical transcription services to streamline documentation.
Older people are vulnerable to many diseases and it is no different in the case of COVID 19 virus. The risk of getting infected with COVID-19 increases with age. According to the Centers for Disease Control and Prevention (CDC), older adults are at the highest risk. However, older adults are now getting vaccinated to prevent them from getting infected. However, another issue that older patients face is that they are likely to get COVID re-infection.
A study by Steen Ethelberg, PhD, of Statens Serum Institut in Copenhagen, and colleagues found that adults ages 65 and older had 47.1% observed protection against reinfection. The weekly medical journal The Lancet stated that overall observed protection against reinfection in the general population was 80.5% compared to PCR test results from the first and second surge. SARS CoV-2 reinfections are rare and only very few cases have been reported globally; the immunity following the infections lasts for 5 to 6 months.
Why Older People Should Get Vaccinated
Older people are at higher risk because they lose immunity as they get older and have more immune dysfunction. Data collected over the last year in Utah shows that 70 percent of deaths from COVID-19 have been in people 65 years old and older with over 1,500 deaths total. Age is a high risk factor in bad outcomes in COVID-19. So, it is extremely important for older adults to get the vaccine as soon as possible. People in this age group who have multiple chronic conditions, who may be frail, or living in a nursing home are in urgent need of the vaccine.
In the US, the vaccines authorized for used are Pfizer/BioNTech and Moderna; studies have shown that these vaccines are approximately 94% to 95% effective in preventing COVID-19 infection in all patients. The common side effects of this vaccination are fever, fatigue, headache, and muscle aches. This reaction is your body's immune system mounting to the virus and building to your immunity.
The second dose provides 95% of protection against the virus. The antibody levels that are achieved with that 95% effectiveness will take place within 7-10 days after the second dose. The vaccine is only 50 to 55 percent effective after the first dose. The role of the second dose is boosting a patient's immunity to the virus and it takes 10 to 14 days for the second dose to be 95 percent effective. While getting the vaccine into as many older adults as possible is important, it is equally important for older people to take necessary precautions even after being vaccinated. Even though the patient will be protected after taking the vaccine, it's still not known whether they can spread COVID-19 to those people who are not vaccinated.
For elderly people who live alone, visiting a hospital can be overwhelming. They have to deal with many procedures and go through various questions before getting any treatment. So, older people should be educated about any underlying conditions they have and the precautions to take when they visit a hospital to avoid exposure to the virus. With accurate medical records older people can get the right treatment at the right time; and hospitals can maintain up-to-date documentation with the help of medical transcription services.