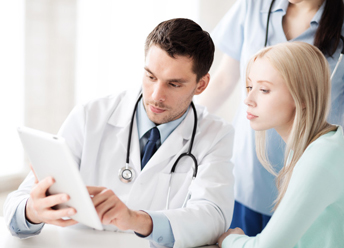 Though antibiotic drugs greatly reduce illness and death from infectious diseases, unnecessary and prolonged use of such drugs allows infectious organisms (that were targeted to kill by the drugs) to get adapted to them and cause antibiotic-resistant infections. The most effective way to tackle this illness is by prescribing the right antibiotic(s) when the patient truly needs it. Documentation of antibiotic indication during infectious disease transcription is essential to ensure appropriate provision of care. However, a recent study revealed that a pilot antibiotic stewardship program launched at a pediatric long-term care facility brought about a significant decrease in the use of a topical antibiotic without proper documentation of antibiotic indication, and EHR documentation played a significant role in it.
As per the study published in the Association for Professionals in Infection Control and Epidemiology (APIC) new release, the infection prevention team at the pediatric long-term care facility noticed some antibiotics being prescribed for a prolonged period of time and for non-infection indications. They launched a trial program to improve the antibiotic prescribing procedure and reduce the risk of antibiotic-resistant infections in their vulnerable patients. The aims of this program were to reduce the number of prescriptions without a documented indication and also reduce the use of a topical antibiotic ointment named mupirocin for non-infectious conditions including skin rashes and abrasions. The program achieved both these goals. There occurred a 59 percent decrease in use of a topical antibiotic and an 83 percent decrease in antibiotic ordering without proper documentation during a six-month period.
Role of EHR
As per the researchers, healthcare providers in the pediatric facility often faced two problems such as the following regarding antibiotic use, before transitioning to an electronic medical records system:
They often failed to document a proper reason for antibiotic prescriptions
They often failed to put an end to the treatment even if an appropriate duration had been completed
With the templates built into the electronic health records, providers find it is necessary to document the specific condition that states the need for the antibiotic they want to order for a particular patient. The inclusion of such a facility resulted in a sharper decline in prescription numbers. In short, poor antibiotic prescribing practices increase the risk for super-resistant infections in patients and electronic health records provide comprehensive and standardized documentation to curb such practices.
However, you should remain cautious about the limited narrative description with EHR templates and inadvertent errors caused by the frequent use of EHR shortcuts (for example, copy and paste errors). An integrated approach of EHR and medical transcription can improve the efficiency of your EHR documentation and ensure more accurate antibiotic prescribing. This approach involves transcribing physician recordings with skilled transcriptionists and using DRT (discrete reportable transcription) technology to populate the transcribed and reviewed data into relevant EHR fields.