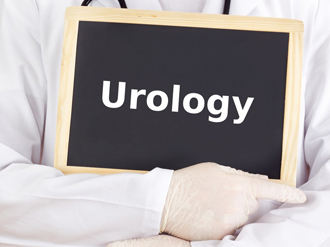 Accurate clinical documentation that supports medical necessity is essential for getting proper payments for urology procedures. Medical necessity of a service is defined as an overarching criterion for payment apart from individual requirements specified for a CPT code. You should consider three things to determine medical necessity such as the level of decision making as defined by the documentation guidelines, definition of severity of the illness or problem as defined by the CPT and finally the standard of care. Thus, it is very important to document completely all services provided as well as the issues discussed or considered during your thought process to deal with the patient's problems and prove medical necessity.
You should analyze whatever you are doing until clinical matters are more clearly defined during documentation. Many services are under documented during the process if you are not providing complete attention and this will not clarify medical necessity in the end. Lack of understanding regarding electronic health records or EHRs can encourage over-documentation or inaccurate documentation of services rendered. Therefore, you should first of all modify the way you use electronic records. Do not copy and paste the previous encounter. All encounter documentation requires a unique history of present illness for that particular visit, documentation for all services rendered during that day and the diagnosis applied for issues dealt with at the time of that encounter. In other words, every encounter must be judged on their own.
Now, let's come to some particular cases. In the case of diagnostic tests, it is required to document the order for the tests and specific reasons for ordering those tests, that day for that particular patient. You should also document the results and how they affect your decision making on the day they are interpreted. Common tests including post-void residual and urinalysis are considered to be over-utilized by many payers. Most of the payers won't pay for routine screening tests and demand clear and medically connected reason for these tests. These tests should be ordered specifically for that patient on that visit either on the day of the visit or at the time that patient scheduled for the visit if you know you want to use those tests to monitor the patient's progress. Once the results are read, you should specifically document the residual results of urinalysis and how they affect your medical decision making.
According to payers, critical information of medical necessity is often missing from urethral stent insertion documentation, especially the results of urinalysis. As per the American Urological Association (AUA), untreated bacteriuria can result in infectious complications and possible urosepsis when combined with urinary tract obstruction, endourologic manipulation including the placement of urinary stents or shock wave lithotripsy. Infectious complications of endourologic manipulation such as urosepsis can increase the direct costs of hospitalization, length of stay, required level of care and lead to increased morbidity and mortality. Urine analysis, urine culture or urine dipstick testing is highly recommended prior to endourologic manipulation while appropriate antibiotic therapy should be administered before intervention in case of suspected or proven infection. The documentation of urinalysis results and antibiotic therapy, if used, is therefore crucial for medical necessity and even supported by the best practice guidelines of the AUA. The pre-operative identification as well as treatment of a urinary tract infection reduces the risk of developing bacteremia during and following the procedure. Documentation of these factors is vital to support the fact that the procedure was medically necessary at the time it was performed.
Overall, you can challenge the medical necessity denials only with good medical practice and accurate and complete documentation. Professional transcription companies can provide the much needed transcription and documentation support. Outsourcing to a transcription service provider is a good option if you still prefer to dictate your notes. EMR transcription service providers transcribe your reports and enter the necessary details into your electronic medical record system. This will facilitate timely and accurate documentation and compliance with Meaningful Use requirements.