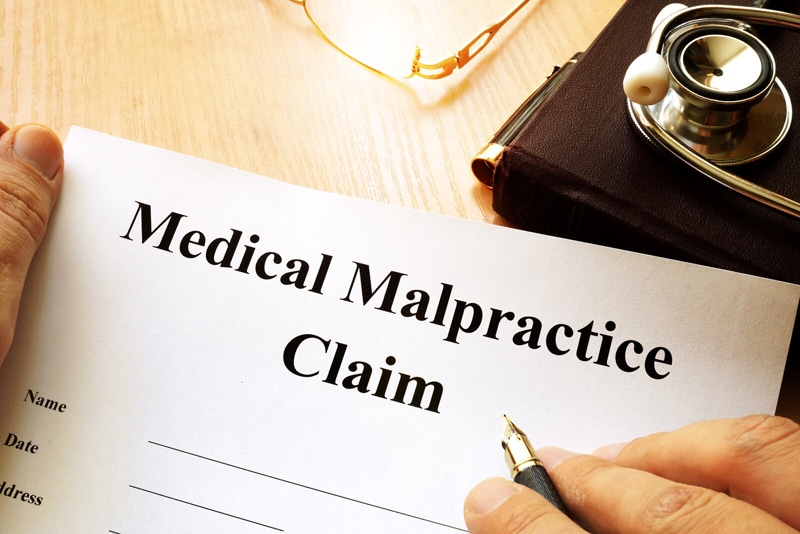 As a medical transcription company with years of experience in the field, we are focused on delivering timely, error-free medical reports. Error-free transcription is crucial to prevent misdiagnosis and misinterpretation that can have a disastrous effect on patient safety and lead to legal consequences for the physician. In 2019, Claims Journal reported on two research studies which found that diagnostic errors and lapses in documentation are a leading cause of medical malpractice claims. Reliable medical transcription service providers are well aware of the importance of accuracy in documentation to prevent misdiagnosis, ensure proper patient care, and avoid malpractice lawsuits.
Diagnostic Errors a Key Factor in Medical Malpractice Claims
Diagnostic errors include wrong diagnoses, delayed diagnoses, and missed diagnoses. A study led by David Newman-Toker, a neurology professor at Johns Hopkins University, reviewed 55,377 closed medical malpractice claims filed from 2006 to 2015 and found 11,592 that alleged diagnostic errors. The research found that:
34% of medical malpractice claims where the patient died or was seriously disabled, cited inaccurate or delayed diagnoses as the cause
In 65% of these claims, the diagnosis error led to death or permanent disability
Claims caused by diagnosis errors made up 28% of all payouts
Up to 74.1% of these diagnosis-related claims were attributable to three types of conditions: cancer, vascular events such as strokes or heart attacks, and infections
Cancer was the most frequently missed diagnosis in outpatient clinics
Vascular problems were the most common condition cited in malpractice claims in EDs and in hospital inpatient settings
The study was published in Diagnosis in July 2019 and according to the lead researcher, confirms the findings of earlier studies.
"Although diagnostic errors happen everywhere, across all of medicine, in every discipline with every disease, we might be able to take a big chunk out of this problem and save a lot of lives and prevent a lot of disability if we focused some energy on tackling these problems," Newman-Toker said (www.claimsjournal.com).
Another report published in 2019 by medical malpractice insurer Coverys related to malpractice claims at hospital EDs. The findings of this study are as follows:
Diagnosis-related claims comprised 47% of malpractice claim payouts by EDs and 33% of the total of claims number filed
The diagnosis was the most common source of ED claims
More than 50% of inpatient hospital admissions begin in the ED (due to diagnostic errors)
According to the report, communications tend to drop easily in high-pressure, fast-paced environments like emergency room settings.
Documentation Lapses that cause Diagnostic Errors
Closed claims data from the MedPro Group's show that documentation issues occurred in almost 1 in 5 diagnosis-related claims during the period from 2007 to 2016. These issues fall in three categories: insufficient/lack of documentation, content, and mechanics. Healthcare professionals must ensure accurate and timely documentation of clinical care to reduce risk of allegations and defend malpractice suits. To do so, they need to understand the types of documentation lapses that contribute to diagnostic errors. The clinical documentation mistakes to watch out for are:
Insufficient/lack of documentation: MedPro Group found that insufficient documentation dominated in diagnosis-related claims. Documentation deficits include:

Not documenting attempts to follow up with a patient about care or test results.
The clinician fails to document that he/she has been involved in a patient's care.
Missing documentation in the patient's record (such as patient problem list, test results, consultations, referrals, signatures indicating review, or medication lists).
Not providing sufficient details about the patient encounter, which may be a major problem due to the form fields and check boxes in EHRs.

Content-related mistakes: Altering content in documentation might suggest an attempt to conceal mistakes. Other content related errors include: opinions stated as medical facts, inappropriate comments or speculation, proliferation of errors due to wrongful use of copy/paste function in EHRs, or general documentation inconsistencies in patient records.
Mechanics: The mechanics category includes errors in transcribing or writing orders, illegibility, delays in documenting, and not using the proper method for correcting documentation errors and making amendments.
Each year, errors in medical documentation cost the US economy billions of dollars. Best practices to reduce risks of documentation errors include:
Ensure comprehensive documentation. Include details regarding the history and exam. Coverys recommends that to prevent errors, EDs should specifically focus on the patient history and physical examination, which was an issue in 33% of claims in their study. Using a template as a checklist can help. Physicians should also document patient compliance with physicians' instructions, changes in the treatment plan, consultations and referrals, and patient education, including how they have understood instructions.
Pay attention to the communication hand-off. The "communication hand-off" is a key concern in the ED. Solveig Dittmann, a senior risk specialist for Coverys recommends that ED physicians should adhere to a process referred to as SPAR: situation, problem, action, report – to brief the incoming caregiver about a patient.
Fix a time-frame for completing documentation. All patient encounters should be documented within a specific time-frame.
Ensure that documentation supports clinical judgement, diagnosis and decision-making.
Establish policies for use of copy/paste, form fields, check boxes, etc.
Train staff on documentation best practices and the appropriate method to correct errors in records.
Outsourcing medical transcription is a practical solution to promote complete and accurate EHR documentation. Professional service providers have teams of expert medical transcriptionists that can ensure that patient charts, progress reports, doctors' notes and more are accurately transcribed and delivered in quick turnaround time. This can help prevent documentation missteps that cause diagnostic errors, promote patient safety, and prove invaluable to the physician's defense in the event of malpractice litigation.