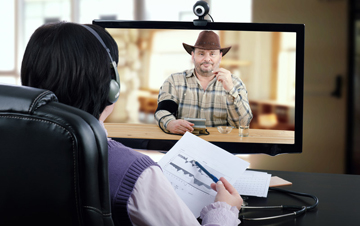 Telemedicine, the practice of delivering medical care remotely, has become more sophisticated with advancements like videoconferencing. Medical transcription companies help physicians providing these services maintain timely and accurate patient records. Recent reports indicate that telemedicine plays a significant role during natural disasters when people need access to quality healthcare but are constrained by extreme geographical and environmental conditions. Also, telehealth is a boon when natural disasters lead to the collapse of local hospitals and care facilities that were not designed to cope with the large influx in demand, making it impossible for those affected to get the care they need.
Fierce Health recently reported that Houston residents affected by Hurricane Harvey got free telehealth services from technology vendors and hospitals across the country. This was made possible by new regulations that expanded access to telehealth services by allowing physicians to treat patients via video conferencing without a prior in-person visit. According to the report, the aftermath of Harvey will emphasize the benefits of mobile health technology as a disaster response strategy and that it could play a larger role in hospital and state disaster planning in the future.
While acute emergency care requires in-person management for critical injuries or illnesses, there are many ways telemedicine services help during natural disasters:
Virtual providers are well-positioned to help victims avoid the time needed to be transported to another affected area.
Telemedicine services reduce the risk of untreated injuries and exacerbated illnesses.
Providers can treat non-emergency conditions such as bee stings, insect bites, and wounds or rashes which could become infected by floodwaters.
They may be able to help people refill medications that may have been lost due to flooding.
Telemedicine can help with triaging and consultations with specialists. A study published in the Journal of Medical Systems reported that a telemedicine hub set up at a central command center after a natural disaster that connects with a network of specialists could help decrease mortality rates associated with natural disasters and improve survival rates.
The public can get advice on whether they need to see a physician or emergency care provider, or whether they can go to an urgent care center or to a clinic in a local shelter.
Deborah Mulligan, MD, chief medical affairs officer at MDLive, a Fla.-based provider of remote nonemergency general and behavioral care, told Beckers Hospital Review that after Hurricane Harvey, they got patients who already had an ongoing mental condition as well as those who were emotionally disturbed by the disaster and had headaches and other problems.
According to a recent Forbes article, the factors responsible for the popularity of telemedicine are: faster Internet connections, the widespread use of smartphones and tablets as personal devices, and the development of commercial software platforms that support real-time scheduling and billing of provider-patient video conferences. Moreover, patients find virtual consults a convenient option. The benefits of telemedicine services include:
Care in minutes without having to wait for a physical appointment. This is especially important for patients who need time-sensitive care such as stroke patients
reduced costs compared to a routine doctor's office visit
convenient – can be accessed anywhere anytime
improved consultations among physicians which helps with patient referrals, continuing education, and consults with specialists
improved follow-up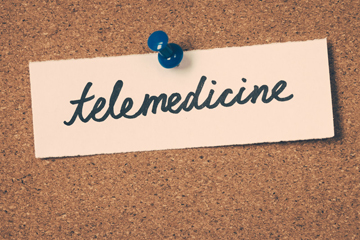 Telehealth is also useful in urban settings in a non-emergency situation such as when a patient is injured after hours. Connecting to a provider that offers virtual services can help keep the patient stable until their physician's office opens.
One study showed that 74% of patients would choose a telemedicine service if it is available. In a survey by the American Academy of Physicians, 78 percent of respondents (physicians) said they believed that telehealth improved access to care, though only 15% said they had used telehealth technology. This means it's time to bridge the gap between the supply and demand for telehealth services.
To make telemedicine work for routine needs and as a disaster response strategy, physicians need to adopt technology with videoconferencing capabilities and have a reliable high-speed network for file sharing, cloud storage, and teleconferencing. They must also secure electronic health record (EHR) systems so that sensitive health data can be captured, stored and shared in a safe manner. Outsourcing medical transcription can help with their clinical documentation requirements. Finally, physicians should be able to get reimbursement for the virtual healthcare services they provide. It's heartening to note that more insurance providers are now paying for telehealth services.