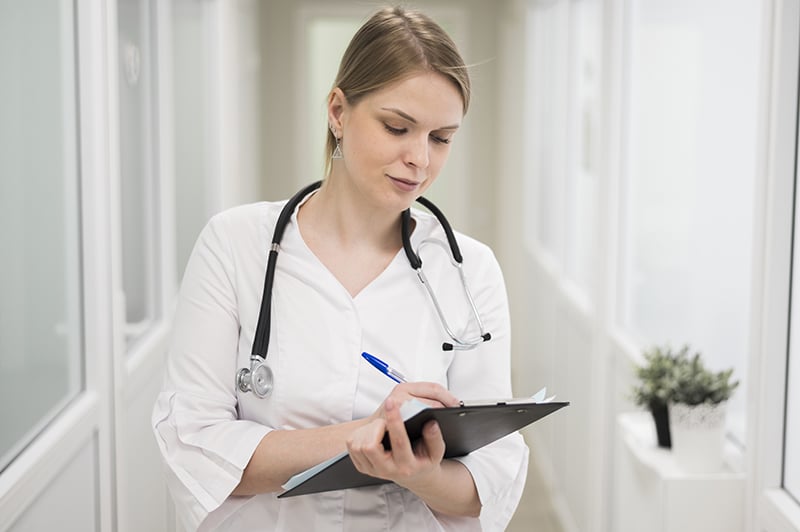 In the healthcare industry, proper and accurate clinical documentation is vital. Today, the healthcare landscape is shifting and medical documentation has become more strategic and imperative. This is because medical documentation includes details about an individual's health history and other clinical data that optimizes medical claim processing. With the efficient support of a medical transcription service, the increased need for accurate medical documentation can be met efficiently. Timely, accurate medical documentation helps healthcare professionals provide improved patient care and ensure patient safety and satisfaction.
Today, hospitals, medical practices and other healthcare units use EHR to store all the details of a patient like patient history, medications, diagnoses, treatment plans, lab reports and all other vital details. It is a standard format that is easier to access that helps healthcare providers make quick decisions regarding patient care. Although the EHR can be used to share information between healthcare providers and patients, better inter physician communication is effectively possible with SOAP notes.
Use of SOAP Notes for Quick Medical Documentation
SOAP note is a brief note that is used to standardize medical evaluation entries in clinical records that becomes useful for follow-up visits. The acronym for SOAP notes is "Subjective, Objective, Assessment, and Plan". It facilitates better communication among healthcare providers, other clinical staff and the patient. Soap notes are not just for a patient who is visiting for the first time. It includes the basic details of a patient. It is flexible and different healthcare providers have their own styles of writing the SOAP note. Documentation in the soap notes should be specific and the correct information should be entered. It will help healthcare providers and hospitals to stay away from any kind of malpractice risk, and will also prove useful at the time of auditing. Maintaining precise soap notes ensures better patient care and quality service.
To ensure accuracy in SOAP notes, it is important to understand the common errors that are likely at each of the four phases in a SOAP note:
Subjective: This provides the medical history of the patient, his/her current condition, the description of discomfort, presence of nausea or dizziness etc. It describes the physician's impressions of the patient and the observed facts that support such impressions. It also includes questions, comments, and concerns raised by the patient or his/her caregiver, which support the physician's impressions. It is important to make sure not to include statements that do not have supporting facts. Include only information that is relevant and reliable, like statements from the patient or patient's family.
Objective: It includes all objective elements of a patient's analysis like test reports and other quantitative information. It should also have updates about any changes from the previous tests. Here, do not include random or general statements and do not make it too descriptive or verbose by describing every activity of the patient.
Assessment: This section includes information about analysis, interpretation of the session, and the patient's progress. It should also include areas that have improved and evaluation of the changes from the previous session. Physicians should take care not rewrite what has already been mentioned in the Subjective or Objective section.  
Plan: This is the section where the doctor outlines the plan of action for the patient and it also includes details of follow-up visits and the treatment / services provided. If the patient continues to get a poor score, then the provider should consider a new plan. They need not rewrite the entire treatment plan because the patient's objective is already outlined in the treatment plan. In this section, physicians must be specific about the next steps they are going to take to achieve that objective. Some adjustments may have to be made based on the patient's progress.
A SOAP format is a brief update of a patient's condition and SOAP notes provide a summary of the patient's current condition until discharge. Whether SOAP notes or other important medical documentation, a reliable medical transcription company can help hospitals and healthcare units to maintain high-quality and accurate medical records for better care and patient safety. They use advanced technology and equipment that ensure quick transcription of medical notes. Their services are cost-effective and will bring increased profitability to any healthcare organization. Physicians and other healthcare professionals will no longer have to spend time on copious documentation, and can instead focus on giving better patient care.