Technological advancements in the healthcare industry have enabled physicians and other healthcare providers to better diagnose and treat their patients. The healthcare sector has undergone various technological advancements over the past few years with EHR implementation, voice recognition technology etc that have enhanced the workflow in every healthcare unit. Along with other healthcare entities, medical transcription companies are also harnessing the power of innovative technology to ensure timely and accurate documentation. The focus is now on improving quality while reducing documentation time. With advanced technology, the transcription, transport, workflow, delivery and safe storage of medical records can be carried out without any hindrance; it also facilitates continuous workflow.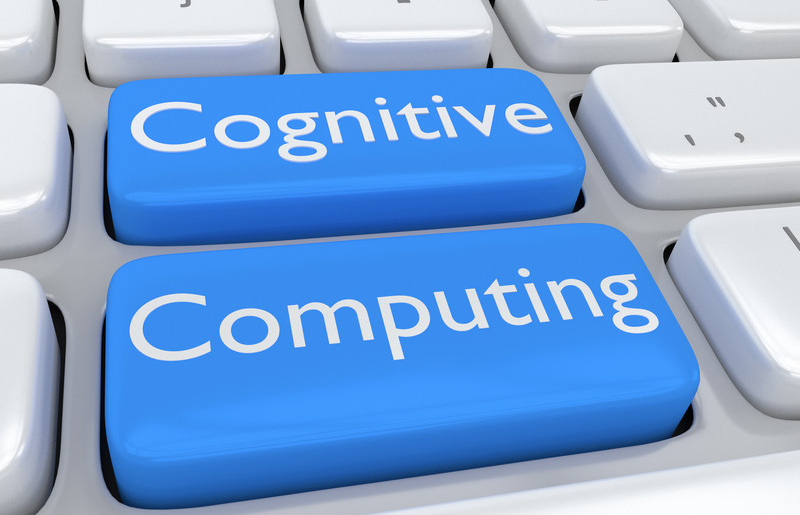 The latest advancement in the field of healthcare is cognitive computing. It is a self-learning system that uses data mining techniques, pattern recognition, natural language and human senses processing, and system refinements based on real time acquisition of patient data and other information. Cognitive computing is transforming healthcare delivery all over the world, and these systems simulate human thought process using computerized models. On a global level, these computing systems have been instrumental in deciphering the huge volume of healthcare data. Along with NLP (Natural Language Processing) systems, data mining and machine learning technologies, cognitive computing helps expand the knowledge of clinicians in designing personalized treatment modules. It has also improved patient engagement and access to healthcare services.
IDC says that 30% of healthcare service providers use cognitive analytics on patient data to derive meaningful insights. Considerable market expansion of AI or artificial intelligence is predicted for the healthcare industry in the next few years. This is expected to reduce medical treatment costs by nearly half, says market research and analysis firm Frost and Sullivan. Modern technologies allow physicians to better understand what tests are to be carried out to better understand the patient's health issue, diagnose further problems and illnesses if any, find suitable solutions and provide the best care. Organizations can determine which patients are at higher risk of contracting a certain disease or health condition. Post-discharge outcomes can be kept under control, and the number of re-admissions can be reduced significantly. Diagnoses will be quicker because computers and machine learning algorithms are good at understanding and recognizing patterns which is very important in diagnostics, and patients can immediately know what they are suffering from and what action they need to take next.
Advantages of utilizing cognitive computing for healthcare include the following:
Speed up medical research: Huge amounts of data can be easily analyzed and the information can be kept up-to-date and relevant. Practitioners can develop the proper insight and practical applications, which can be used to provide the best quality patient care.
Customize patient care: Physicians can provide their patients the level of care that their conditions require and plan treatments that are most effective. They can identify preventive methods that will help minimize potential health risks.
Improve daily processes: Cognitive computing can help practices optimize their operational and clinical efficiency. The right technology and optimum healthcare delivery services will enable you to analyze patient information and still ensure enough time for your staff to take care of your patients.
Encourage healthier patient behaviors: With cognitive computing, you can determine important findings that will help you prescribe healthy habits for your patients. Data regarding disease projection is your strength and you can use it to convince your patients to take better care of themselves.
Increased Demand for Global Cognitive Computing in the Healthcare Market: 2017-2025
The exponential rise in healthcare data and information from a diverse range of sources and the pressing need to tap them for enhancing quality of care in various parts of the world is the major factor that contributes to the increasing demand for cognitive computing system. The growing popularity of AI, IoT and wearables and the staggering demanding for cloud computing models are significant factors expected to provide substantial boost to cognitive computing in the healthcare market.
According to www.transparencymarketresearch.com, the market is expected to witness huge investments in developing good and useful cognitive technology platforms for the healthcare industry. Prominent players are focusing on launching unified platforms with simplified APIs to help end users leverage the potential of machine learning systems. Key players operating in cognitive computing in the healthcare market include Apixio, MedWhat, Healthcare X.O, Apple Inc, Nuance Communications INC, Google LLC, Microsoft Corporation and IBM Corporation.
North America is one of the prominent markets for cognitive computing for the healthcare industry. The demand for cognitive solutions and services can be attributed to the extensive demand for such systems among healthcare professionals and providers. Asia Pacific is projected to rise at a prominent pace. The attractive growth of the market is fueled by increasing investment made in the healthcare sector on the uptake of automated information technology systems.
The report offers a comprehensive evaluation of the market. It does so via in-depth qualitative insights, historical data and verifiable projections about market size. The projections are derived using proven research methodologies and assumptions. By doing so, the research report serves as a repository of analysis and information for all facets of the market.
Compiled through extensive primary and secondary research, the report also features a complete qualitative and quantitative assessment by analyzing data gathered from the industry and market participants across key points in the industry's value chain.
Advanced technology brings benefits to all stakeholders in the healthcare sector including medical transcription outsourcing companies serving physicians and hospital systems. With the healthcare sector evolving continuously, it is necessary to keep up with all technological advances to ensure the best care and service to patients and other healthcare consumers.