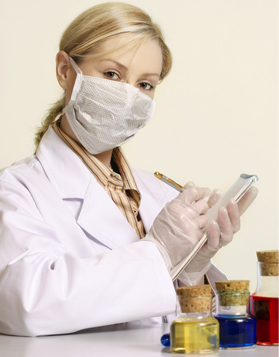 Pharmaceutical and medical device companies count on clinical trials to know if the new product they've developed actually serves the intended purpose, or isn't as beneficial as expected. It helps them save costs and resources by not manufacturing a drug or product that doesn't serve the intended purpose. Clinical trials help the greater mankind to be benefited too.
However, clinical trials need to be documented clearly so they can be really benefited from – and that involves a good deal of transcription. Medical transcription services are available for clinical trials, as part of pharmaceutical transcription. The Good Clinical Practice (GCP) indicates that clinical trial information should be recorded and handled in a manner that facilitates accurate reporting, interpretation and verification. The essential documents are those that allow the clinical trial to be conducted and the quality of the produced data to be evaluated. The documents should also show that the trial was conducted in accordance with the concerned regulatory requirements.
Documents Needed for Clinical Trial
Precision and accuracy are important when it comes to clinical trial documentation. Documents such as the following are needed before the commencement of the trial:
Investigator's brochure
Signed protocol
Informed consent form of the trial participants
Signed agreement between the concerned parties
Insurance statement
Financial arrangements
Documented opinion of the concerned authorities
Other documents needed during the trial process include, among others:
Updates of the tests
Visit reports
Case report documentation
Notification of adverse effects
Following the conclusion of the trial, the documents needed include
Treatment allocation
Investigational product destruction documentation
Clinical study report
Transcribing Clinical Trials
Information is critical in clinical trials, and all original records and certified copies of original records and transcripts of clinical findings, observations, discussions, and other activities in a clinical trial are necessary for the reconstruction and evaluation of the trial. These comprise the source data along with hospital records, lab notes, clinical and office charts, memoranda, subjects' diaries, pharmacy dispensing records, recorded data from automated instruments, x-rays and so on. Discussions, interviews, video and other recordings related to clinical trials have to be accurately transcribed and maintained to ensure the findings from the trials truly benefit pharmaceutical and medical research.
Accuracy and Security Ensured by an HIPAA-compliant Medical Transcription Company
Files are accepted for transcription in comprehensive formats including MP3, MP4, MPEG, DIVX, WMA, WMV, AIF, DOC, PDF, RTF, XLS, and so on. Experienced transcription companies have transcribers trained in medical terminology and concepts to ensure the transcripts are accurate. Clinical trials could deal with complex medical concepts, and transcribers need to be specifically trained to be able to sensibly transcribe the data which would potentially help uncover a cure for a serious health condition, or develop a medical device for more successful surgical interventions. The transcribed findings may have to be presented at a conference or symposium, and also be channeled to medicine or medical device research.
As important as accuracy is security. Clinical trial records include confidential health information of trial subjects, which must be protected under HIPAA norms. Any failure here could result in massive legal penalties. Reliable transcription companies, particularly those involved in healthcare transcription, employ high tech encryption technology as well as working procedures to ensure security of the data.
With the right research medical transcription services partner, recordings associated with clinical trials can be transcribed more efficiently and securely, improving resource savings for pharmaceutical companies, streamlining new product releases, and benefiting healthcare at large.