Accurate clinical documentation is critical to health care quality and safety. As an experienced medical transcription company in the U.S., we understand the importance of accuracy when transcribing medical records. Error-free transcripts ensure the right treatment and help avoid legal consequences. Patients, mainly older adults, have to be very careful about what's in their medical record.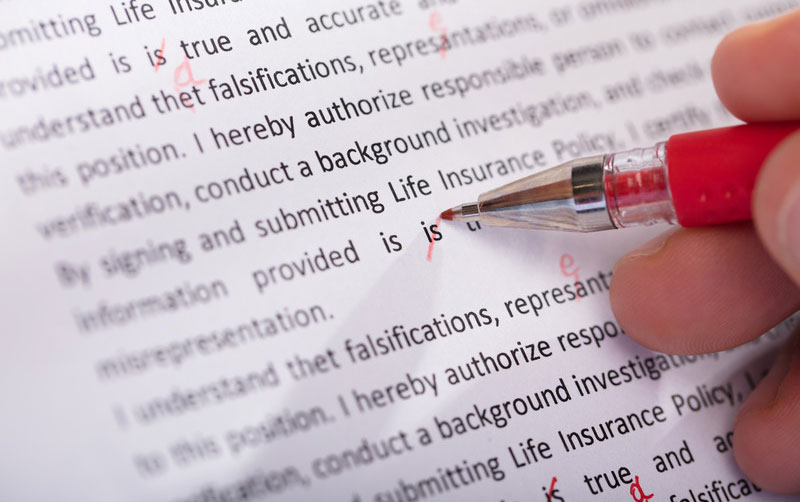 According to reports from the Office of the National Coordinator for Health Information Technology, 8 in 10 individuals who have viewed their medical record online considered the information useful, and it is estimated that nearly 1 in 10 people who access records online end up requesting that they be corrected for a variety of reasons. The report also finds that 27% individuals were unaware or didn't believe that they had a right to an electronic copy of their medical record.
Kaiser Health News recently discussed the impact of medical record errors in patient care. Based on the live examples given, diverse errors you can expect in your medical records include:
Your medical records may come with pages and pages of notes that referred to a different person with the same name, but different medical conditions that were much more complicated and numerous than yours
An incorrect diagnosis, scan or lab result may have been inserted into your record, raising the possibility of inappropriate medical evaluation or treatment
Medical conditions you don't have. For instance, a patient's record contained "renal cell carcinoma" (kidney cancer), instead of "basal cell carcinoma" (skin cancer) – an illness mentioned while describing his medical history.
Records indicate the patient has an underactive thyroid when in fact he/she has an overactive thyroid.
Certain things may be omitted such as lab results, allergies and medications; and family history may not be conveyed accurately
Demographic information such as patient's name, address, phone number or personal contacts may also be incorrect, making it difficult to reach them in case of an emergency or causing a bill to be sent to the wrong location.
Under HIPAA guidelines, if an error is discovered in the medical record, patients have the right to ask for a correction. It is recommended to check with your doctor or hospital if they have a form (either a paper or electronic version) to submit a suggested change. Errors such as a wrong phone number can be corrected by drawing a thin line and marking the suggested change in the margins or making an electronic note. At the same time, complicated errors such as incorrect description of symptoms or a diagnosis may require a brief statement explaining what material in the record is wrong, and why and how it should be altered. In most states, physicians and hospitals are required to respond in writing within 60 days, with the possibility of a 30-day extension. Patients also have the option to file a complaint with the government office that oversees HIPAA or a state agency that licenses physicians.
It is also noted that rejections can be warranted when facts or medical judgments are in question. For instance, if the patient needs to eliminate a diagnosis from the record, as she won't be eligible for an insurance coverage, it wouldn't be an acceptable reason for making a change.
Errors can also occur in transcripts created by speech recognition software. A July 2018 study published in JAMA found that among 217 clinical notes randomly selected from 2 healthcare organizations, the error rate was 7.4% in the version generated by speech recognition software, 0.4% after transcriptionist review, and 0.3% in the final version signed by physicians. This study notes that 7 in 100 words in unedited clinical documents created with SR technology involve errors and 1 in 250 words contains clinically significant errors. Observed error rate in speech recognition-generated clinical documents also demonstrates the importance of accurate medical transcription services, manual editing and review. Online access to medical records serves as a key tool to help individuals and caregivers understand their health and manage their health care needs. While accessing medical records, patients must make sure to look for possible mistakes in their personal details (name, address, health insurance plan provider, social security number), health information (doctor's appointment notes, medical history, symptoms, diagnoses, medicines), and their medical bills.