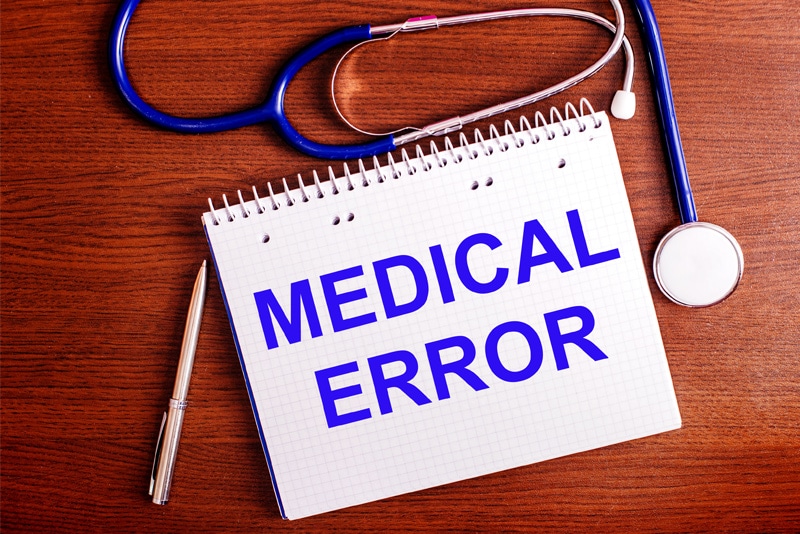 Accurate, complete and timely medical record documentation is critical for patient safety and care. Today, most healthcare organizations rely on medical transcription services to ensure well-documented electronic health records (EHRs). In fact, it is critical that an expert handles the task of transcribing the oral dictation of physician interactions with patients or editing of reports generated by speech recognition software. Mistakes in EHR transcriptions can put patients at risk and lead to expensive medical malpractice suits.
So how do errors in medical transcription occur and how can they be prevented?
Reasons for Medical Transcription Mistakes
Factors that can Cause Medical Transcription Mistakes Include:
The person doing the documentation is not familiar or up-to-date with medical terminologies and other jargon that physicians use.
The audio quality is poor because the recording was not done in a professional manner.
The dictation is not clear or the physician dictates too fast, making it difficult to understand what is being said. This can lead to lab/dosage errors.
Homophones or words that sound alike but have different meanings, for e.g., hypertension and hypotension.
Misspelling of names of equipment and medications.
The dictated reports are not properly formatted, and information is missing.
The transcripts are proofread or put through the necessary quality assurance process before they are finalized and delivered.
Besides having experienced medical transcriptionists on board, reliable medical transcription companies carry out stringent quality checks to ensure that transcripts meet the highest quality standards and are delivered in quick turnaround time.
How to Avoid Medical Transcription Errors
The risks of medical transcription errors can be minimized by following these best practices:
Use Quality Transcription Equipment: Having the right hardware and software is necessary to produce error-free medical documentation. Essentials include a high-quality computer, PC or Mac, a good headset USB headset with noise-canceling capabilities, transcribing software, a foot pedal to make transcribing easier, a text expander program and a medical dictionary.
Listen Carefully to the Voice-Recorded File: Physicians send their dictation to the medical transcription company using different methods. This includes dictation via toll-free number to the company's database, where the transcriptionist accesses the recording and converts it into a text document. Another method is to record the dictation using an audio recorder and then upload the files to the company's secure FTP server for the transcriptionist to download and transcribe. The physician may also send in documents generated by voice recognition software for editing. Regardless of the method used, the medical transcriptionist has to listen carefully to the audio to produce accurate medical documentation. In fact, excellent listening comprehension is a key skill for a medical transcriptionist.
Follow Professional Transcription Guidelines: This includes:

Listen to the whole audio first
Transcribe one sentence at a time
Use punctuation, hyphens, and capitalization properly
Pay attention to spelling and use U.S. English
Do not paraphrase or add additional information
Don't leave blanks – clarify any words or phrases you have not understood
Ensure a verbatim transcript by removing utterance such as ums, ahs, stuttering, false starts, etc.

Stay Up-to-Date with Medical Terminology: Transcribing physician dictation requires extensive knowledge of medical terminology, including terminology relating to various specialties and pharmaceutical terminology. With the amount of research being published in medical journals and presented at meetings, new information, terminology and usages.
Cross-Check and Proofread Meticulously: Lab values are expressed as obscure abbreviations and standards of measurements that are hard to remember. The software may also misinterpret dosage amounts. This increases the likelihood of errors while entering values. Paying close attention to dictation, transcribing numeric values carefully, and cross-checking the information is crucial to avoid lab and pharmacy errors. If you're unsure about something, search online or refer to your medical dictionary.
Prioritize Accuracy Over Speed: When it comes to medical documentation, remember that accuracy is more important than speed. Watch out for typos that can compromise the integrity of the transcripts. Nevertheless, typing speed is important and a skilled transcriptionist will focus on ensuring both accurate and timely documentation.
HIPAA compliant medical transcription companies with years of experience in the field follow these best practices to provide accurate, timely and secure EHR transcription solutions. Certified and experienced transcriptionists document physician dictation and the files go through stringent quality checks by proof-readers and editors before they are integrated into electronic patient records. By partnering with a reliable medical transcription service provider, healthcare providers can avoid the costs involved in inhouse transcription and get quality transcripts in short turnaround time. Importantly, outsourcing transcription will allow physicians to provide personalized care rather than be distracted by EHR data entry during the patient encounter.