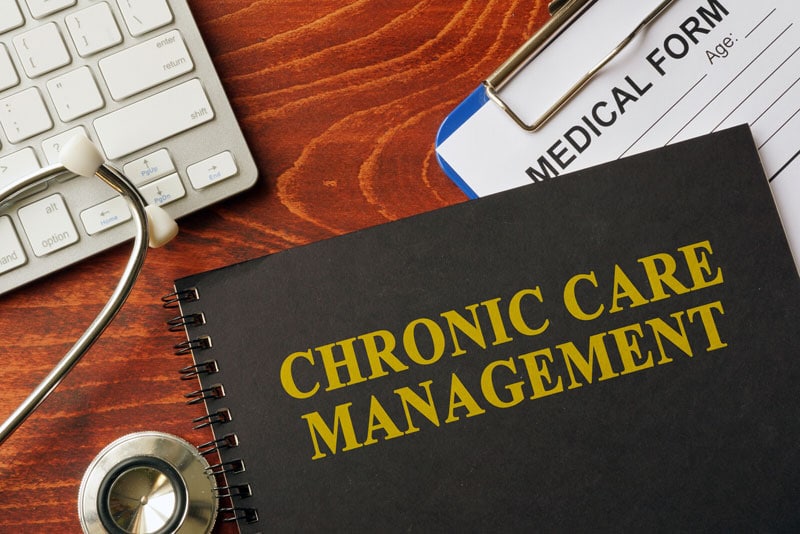 Chronic disease, which affects about half of all Americans at some point in their lives, poses a major problem and costs the United States an estimated $3.7 trillion annually, according to the American Action Forum. Chronic diseases such as heart disease, stroke, cancer, diabetes, pulmonary disease, and arthritis are common, costly, and preventable health problems. Reports suggest that patients with chronic diseases account for 81% of all hospital admissions. People with chronic conditions need continuous monitoring and ongoing care. Telehealth, supported by EHR-integrated medical transcription services, offers many benefits for chronic disease management. Telehealth expansion proved critical to care delivery with the onset of the novel coronavirus pandemic.
There are many benefits to using telehealth for managing chronic conditions:
Patients get ready access to providers and specialized care: With telemedicine, patients with chronic conditions can get appropriate care at the appropriate time and place. People in rural areas often lack easy access to sufficient medical care and may need to travel long distances to see a specialist. One-fifth of Americans live in areas that experience physician and healthcare specialist shortages (www.healthaffairs.org). Patients with mobility issues may find this even more challenging. Telehealth provides them with the care they need in the comfort of their homes, saving time and reducing the costs of transportation.
Remote patient triage and regular follow-up: By facilitating greater access to healthcare, telemedicine supports remote patient triage. If a new symptom develops, patients with chronic conditions can consult with their healthcare provider in real-time. This will allow the physician to modify treatment accordingly or instruct the patient to visit the nearest emergency room if the condition is serious. By facilitating timely treatment, telemedicine prevents chronic conditions from getting worse.

Live video and audio, mobile devices and other smart digital tools are used to manage patients' conditions with regular follow-up. For instance, a patient's ECG can be actively monitored in real-time using a remote cardiac device. The device constantly collects and compiles patient data and uploads to the cloud. With a summary report of the patient's data, physicians can make an accurate diagnosis and prescribe an effective treatment plan.
Reductions in hospital admissions/re-admissions, length of hospital stay, and emergency department (ED) visits: Telehealth can reduce hospital readmission rates by improving the patient's ability for self-care. It allows patients to communicate with their physician frequently after being discharged and discuss their symptoms and medications. Providers can share educational content with patients every day on the telehealth platform. Mobile devices and live video and audio can be used to remind patients to take their medication, maintain a healthy diet, exercise, and make other lifestyle changes which can improve the patient's condition. Remote interventions help chronically ill patients care for themselves better. Frequent communication helps with proper treatment and reduces the rate of readmissions, duration of hospital stays, and ED visits.
Lowers costs: Telemedicine is a cost-effective way to deliver care for chronic conditions for both providers and patients. By triaging cases that can be addressed through a remote visit or until a regular office consultation, telemedicine reduces costs for patients. telehealth technology involves lower overhead costs than physical facility costs, which includes rent, salaries, and utilities. By allowing remote monitoring of chronic conditions, telemedicine lowers costs, improves efficiency, and increases revenue.
Experts believe that, even after the pandemic abates, telemedicine visits will continue to remain a part of the healthcare system in the future. In a recent survey from the COVID-19 Healthcare Coalition, up to 75% of healthcare providers said they would like to continue using telehealth for chronic disease management.
"Remote visits will become a permanent part of healthcare in the future because of both their efficiency and their convenience to patients," Stafford wrote. "For patients with chronic diseases that benefit from regular follow-up, video visits provide a useful tool for maintaining high quality care. This is especially true for older patients with mobility problems or those patients who live far from their primary care physician," noted Randall Stafford, lead author of a Stanford Medicine study published on Oct. 2 in "JAMA Network Open" (www.stanforddaily.com).
With a severe provider shortage and a growing gap in access to care for rural communities and most vulnerable populations across the nation, telemedicine can provide a cost-effective option to provide care to patients with chronic conditions. As the use of telemedicine expands, US based medical transcription companies will continue ensure quality EHR-integrated documentation solutions for remote patient consultations.