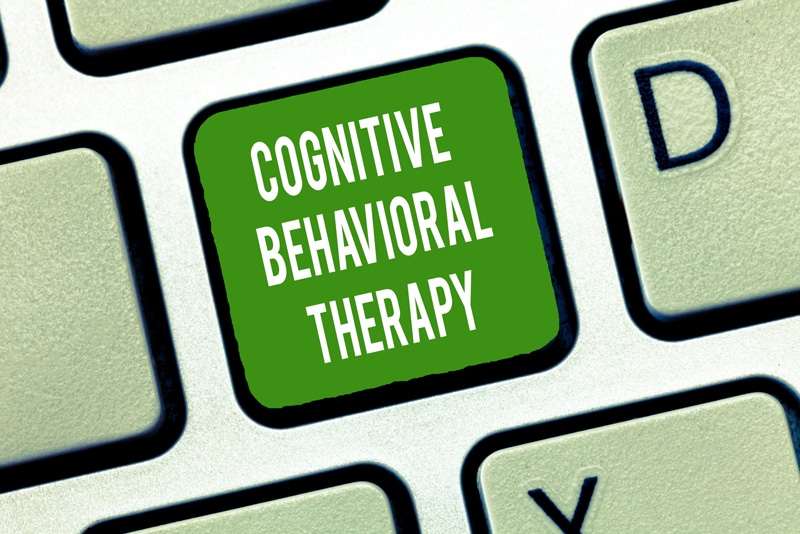 Providing access to mental health treatment in a timely manner is critical to improving patient well-being. Digital psychological interventions or telehealth are transforming the way mental health care is delivered, benefiting patients who might otherwise have difficulty accessing these services. Psychiatrists and psychologists who use telehealth can see patients in their own homes via digital platforms and high-speed Internet service. Medicare and Medicaid are now reimbursing different types of mental health services. Medical transcription service providers ensure error-free documentation of telehealth encounters in the electronic health record (EHR). According to a recent study, analyzing cognitive behavioral therapy (CBT) transcripts can help build new digital treatments.
According to Mental Health America, millions of Americans are going without access to care. The National Alliance on Mental Illness (NAMI) estimates that one-in-four individuals experiences a mental illness each year, but that significant patient access barriers prevent them from accessing a mental healthcare setting. An article published by www.patientengagementhit.com listed the various reasons for this. One reason is that there is a shortage of mental healthcare providers. A 2018 survey from the National Council on Behavioral Health (NCBH) survey revealed that 31 percent of patients had to wait longer than a week for a mental health appointment, which can have serious impact on a patient who is in crisis. Even if they do find a clinician, limited health insurance access or in-network care poses a challenge for many patients. Societal stigma too stands in the way of getting in the way of adequate care access. Patients may also have to travel long distances to visit a mental health clinician.
However, the recent pandemic-driven expansion of teletherapy has made a big difference. Psychiatric evaluations, therapy (individual therapy, group therapy, family therapy), patient education and medication management have all gone virtual, allowing providers to meet more people in their own time and deliver convenient, affordable and readily-accessible mental health care. Now that digital interventions are in the forefront, the challenge is how to improve these interventions and deliver the best possible care.
There are a wide range of technology-driven digital healthcare apps and services that are designed to support wellness. Clinical trials are also conducted to improve digital interventions. However, an article published in TechTalks points out the limitations of healthcare apps and clinical trials in building new digital treatments:
Most apps focus on the areas of wellness, diet and exercise, and act only as an aid to professional treatment, helping patients self-manage and monitor their symptoms like anxiety or stress better. The article notes that digital healthcare apps "don't always treat the patient's needs as effectively as a human or medicinal intervention and are by no means a standalone treatment".
Though clinical trials establish the safety and value of digital treatments, they are conducted in a tightly controlled environment and may not be representative of real life.
A new study by UK-based online therapy provider Ieso Digital Health leveraged deep learning artificial intelligence to understand which aspects of psychotherapy are the most effective. This information can be used to improve to existing interventions and build new digital treatments and improve access to them, according to experts (thenextweb.com).
The study, published in JAMA Psychiatry, involved analyzing over 90,000 hours of internet-enabled CBT transcripts pertaining to over 14,000 patients aged 18 to 94. The impact of the therapists' language during the psychotherapy sessions were quantified and correlated with patients' clinical outcomes.
Using a deep learning AI, the researchers identified the content of language used by therapists during CBT sessions. Twenty-four therapy feature categories, such as greetings, mood checking and setting goals, were identified. The average number of words for each feature, averaged across all sessions, was calculated for each case. A real-time text-based system was used to capture the physician-patient CBT interactions as transcripts. The study of the transcripts showed that:
Patients had a reliable overall improvement rate of 63.4% and an engagement rate of 87.3%
Patients were more likely to show an improvement in their symptoms and engagement with the therapy when therapists focused on CBT behaviour change methods.
The study demonstrated the advantages of using a deep learning model to extract valuable real-world evidence and improve mental healthcare interventions.
With rising demand, shortfall of therapists and limited investment and resources, effective digital treatments have become paramount to deliver high-quality mental healthcare. Ieso's deep learning model is an important step in this direction. Ieso Digital Health senior scientist Michael Ewbank said: "What is exciting about this study is that it demonstrates the potential of Ieso's data set, where we can understand more about what the active ingredients of therapy are, what works for whom, and develop new and more effective treatments for mental health disorders. Our work represents a first step towards a practicable approach for quality-controlled behavioural health care with the goal of improving the efficacy of psychotherapy" (www.medicaldevice-network.com).
Digital interventions are an ideal option for monitoring chronic conditions, patient communication, counseling, and psychotherapy. Psychiatry medical transcription services are available to help clinicians ensure accurate documentation of these virtual visits.