Correct and timely imaging reports are critical to make the right treatment decision and radiology transcription services play a key role in helping radiologists convert dictated reports into intelligent and accurate documents. The shift to value-based care brings new challenges for radiologists, but also provides new opportunities for them to contribute to better patient outcomes.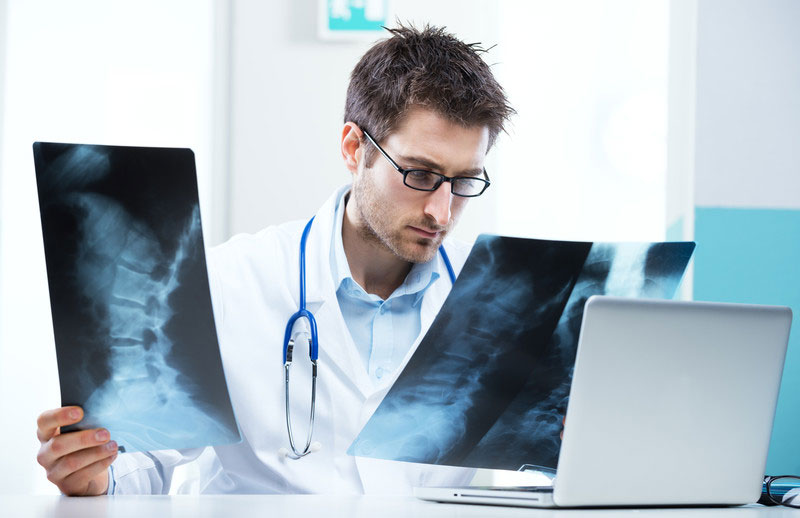 The basis of the value-based healthcare approach is paying healthcare providers based on the patient's health outcome and not on basis of volume of services delivered. How is value in healthcare defined? According to the authors of a book titled Redefining Health Care, value is "the health outcomes achieved per dollar spent." They state that "improving value requires either improving one or more outcomes without raising costs or lowering costs without compromising outcomes, or both."
So radiologists need to demonstrate improved value by aligning radiology metrics with the goals of value-based care. However, this is a challenging task. On the one hand, technological advances have transformed the role of radiology imaging tools from static to dynamic. Medical imaging plays a critical role in disease management as it can help diagnose numerous conditions and is used in almost every branch of medicine. However, as a www.hospitalhealthcare.com report points out, the specialty of radiology faces several unique problems such as increased workload, shortage of imaging specialists, and limited time available for interpreting and communicating the imaging exams with patients and referring clinicians. This poses challenges for radiologists to improve operational efficiency, performance and quality, and achieve the goals of value based care. Here are some expert suggestions for improving radiology outcomes without increasing costs:
Reduce duplication of imaging studies: Additional imaging tests should be recommended by radiologists only when such additional testing is truly necessary. However, a study published in the Journal of the American Medical Association reported that there is a high incidence of repeat imaging – CT scans, ultrasound scans, and chest X-rays – in emergency departments (EDs). The researchers said the drivers of unnecessary diagnostic imaging include incentives offered to non-radiologist physician offices to install advance imaging equipment and order abundant imaging tests to generate revenues, self-referrals by patients themselves after hearing about the latest in MR or CT scans, and duplication of tests when a patient switches physicians. Going by the appropriateness criteria published by the American College of Radiology can ensure that imaging is ordered and performed only when warranted.
More effective diagnostic imaging testing for quick, accurate clinical diagnoses: Providing the right image with the right interpretation at the right time is necessary for prompt, accurate diagnosis. However, in a September 2015 report, the Institute of Medicine said that each year, 5 percent of outpatients experience a diagnostic error, and up to 17 percent of adverse events experienced by hospitalized patients each year are caused by diagnostic errors. Leading healthcare company Mckesson says maximize diagnostic imaging in value-based care, radiology departments need to:

Allow real-time accessibility: Enable images from imaging systems to be accessible to clinicians real-time on a variety of devices in a variety of settings.
Maximize efficiencies: Assess imaging workflows to identify opportunities to reduce testing and turnaround time.

Establish broad-based health information exchange (HIE): Experts recommend that establishing broad-based health information exchange (HIE) can lead to substantial health care savings by reducing duplicate ED ultrasounds, chest X-rays and CT scans. Clinical data from patients' electronic medical records, which physicians have access to, should be integrated into workflow of the diagnostic imaging department. This will promote safe and effective diagnostic imaging. Radiologists, technicians and other department staff should have access to all the following patient information:

History and physical
ED notes
Pathology reports
Surgical history
Discharge notes
Laboratory results
Allergies
Medications

Medical transcription outsourcing ensures the accuracy of such information which is critical for interpreting images correctly and making accurate diagnoses. Having imaging-relevant patient information from EHRs integrated into the diagnostic workflow also promotes operational efficiency, saves, times and helps avoid unnecessary follow-ups or repeat tests.

Provide high quality, accurate reports: Providing radiologists with two-way access to the EHR can reduce the risk of mistakes, according Carestream. Supplementing radiology reports with multimedia will boost efficiency while adding value to conventional reporting, according to a study published in the Journal of the American College of Radiology. Experts say that multi-media radiology reports with text and images, tables, graphs, and relevant hyperlinks specific images and bookmarks will help the referring physician get a quick understanding of the study, easing collaboration with the radiologist.
Improve communication: Radiology business recently reported on a new study published in Radiology which stressed the importance of good communication between the referring physician and the radiologist. The authors wrote that it is no longer acceptable to use imprecise terms such as 'interval', 'short-term', 'non-urgent' or 'routine'. They noted that radiologists' recommendations should follow national guidelines and other accepted practice standards. Attaching disclaimers excusing typographic and grammatical errors was not acceptable, they wrote. Communicating directly with the physician via telephone can also help avoid errors in care.
Reduce the complexity of information technology (IT) tasks: Managing their IT tasks is a challenging task for radiology practices. A recent Radiology Business article says that the complexity of IT tasks can be reduced by bringing together the right systems, software, infrastructure, and team. The report describes how Central Illinois Radiological Associates (CIRA), one of the Midwest's largest private diagnostic and interventional radiology groups, minimized IT complexity by creating an enterprise worklist. Radiologists can now view all their studies within their specific subspecialty throughout all hospitals and systems they read for, in proper priority. Interfaced systems simplified data and reporting, improved physician workflow, and eliminated manual IT tasks, offering benefits for patients, physicians and the practice at large.
As radiology practices strive to create value, achieve affordable care, and promote better outcomes and patient and physician satisfaction, radiology transcription companies will provide all the support they need to create correct, intelligent, and timely imaging reports to ensure the right treatment decisions.