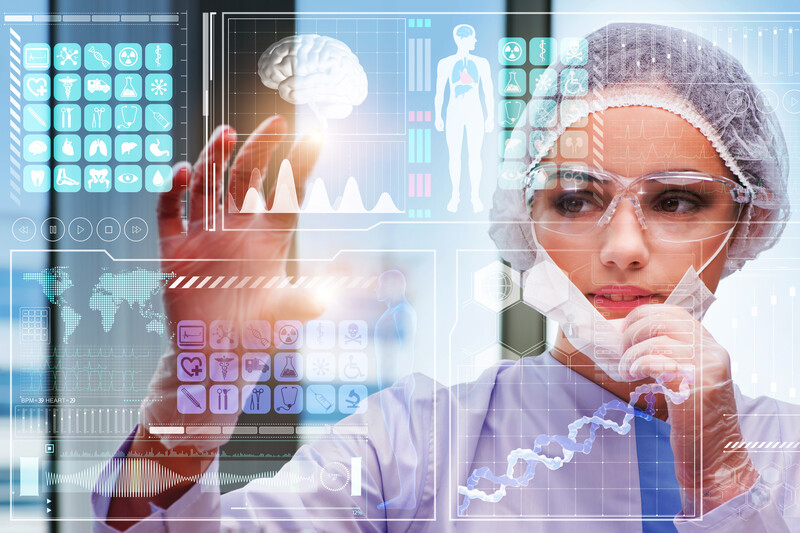 Technological advancements in the healthcare industry have enabled physicians and other healthcare providers to better diagnose and treat their patients well. The healthcare industry has undergone various technological advancements over the past few years like EHR implementation, voice recognition technology etc that have enhanced the workflow in every healthcare unit. Along with other advanced technology, EHR-integrated medical transcription service also plays a crucial role in improving the overall patient care. With advanced technology, transcription, transport, workflow, delivery and safe storage of medical records can be carried out without any hindrance and it also facilitates continuous work stream.
The latest advancement in the field of healthcare is that Nuance Communications, Inc. (NUAN) has announced that its Dragon® Medical One cloud-based platform is now available in France, Belgium, and the Netherlands. It is integrated within the electronic health record (EHR), Dragon Medical One enables French – and Dutch-speaking physicians to capture a patient's complete story at the point of care. This minimizes administrative workloads and enables better medical record documentation with extra care and quality.
This system is already used in the US, UK, Canada and Australia and Dragon Medical is trusted by more than 500,000 clinicians worldwide and it helps to minimize the burden of documentation. It also ensures up to 45 percent faster and capture up to 20 percent more relevant data using personalized tools on wide range of devices. Clinicians simply open the application, choose the section they need and start speaking to update their EHR. According to Dr. Paul Altmann, Consultant Nephrologist and Chief Clinical Information Officer, Oxford University Hospitals NHS Foundation Trust in the United Kingdom, with the implementation of Dragon Medical One, there is a dramatic change in clinic letter turnaround time, delivering efficiencies in the process, as well as improving overall patient experience. Nuance has helped accelerate the adoption of their electronic health record. Robert Dahdah, Executive Vice President and Chief Revenue Officer, Nuance said "No matter their location, physicians face the same pressures of administrative workloads, and have the same needs for tools that help them focus on providing the best possible care to their patients."
The Need for Human Intervention
AI-assisted technology does improve efficiency and saves time and money. But to ensure utmost accuracy there is the need for human touch. While artificial intelligence is able to do most of the heavy lifting in transcription work, the technology is not yet faultless. Therefore, we need human transcribers to ensure accurate transcripts, with professional transcriptionists acting more as editors now.
Similarly, it is not possible for the AI algorithms to work exclusively without human touch in areas like data collection, data annotations and validation to build an ideal system.
Data collection: Having a consistent, diverse source of data points is especially important for algorithms that need to be changing constantly. For example, voice recognition tools that need to recognize new slang or industry terms. After data collection it needs to be transformed into something a computer can understand and it requires human assistance.
Data annotation: Unorganized data is not useful for AI. So, professionals can annotate semantically, categorize text and content, extract entity information and bound images and video. The organized data can be fed to the algorithm.
Data validation: No algorithm is complete without testing. Test users for AI need to be as similar as possible to the targeted users of a "complete" algorithm to make sure the system will understand their inputs. So, we need skilled industry professionals who can help annotate date to test drive AI output.
Advanced technology along with the support of a reliable medical transcription company that offers EHR-integrated medical transcription helps to streamline clinical documentation without compromising on quality patient care.