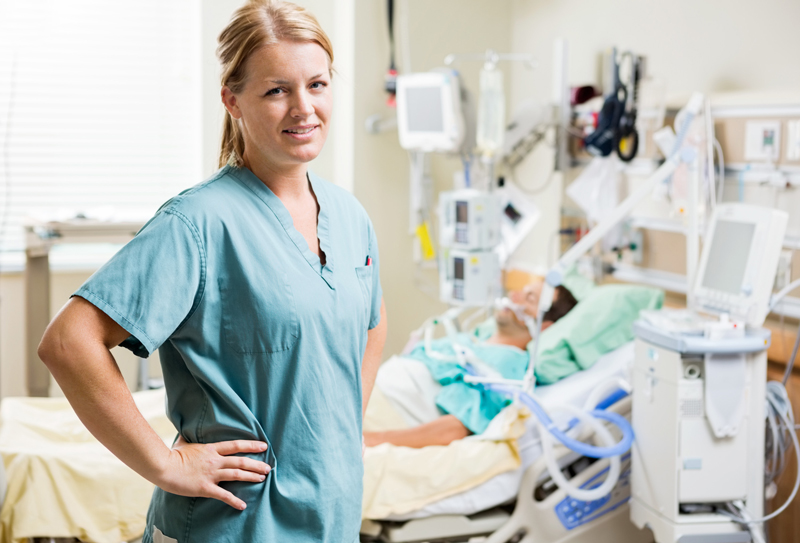 Physicians managing intensive care units (ICUs) provide focused, high quality care to critically ill patients. Medical transcription companies help with their documentation needs, allowing physicians to provide patients with the treatment, constant monitoring and frequent nursing care they need. However, long stays in the ICU are costly and arduous for patients and their families, affecting society at large. According to a new study, many admissions to the intensive care unit may be preventable, which can improve care and reduce health care costs (www.sciencedaily.com).
Many Admissions to the ICU are Preventable
The study, which was published online in the Annals of the American Thoracic Society, analyzed more than 16 million ICU admissions of patients in Medicare Fee-for-Service, a Medicare Advantage plan, and a large private national insurance plan over the period 2006-15.
The team identified two patient groups whose care could have been handled better outside the ICU:
Patients with an "ambulatory care sensitive condition" – patients with a chronic or medical condition such as high blood pressure, urinary tract infection or uncontrolled diabetes. Timely outpatient care for these conditions could prevent these patients from being hospitalized.
Patients a "life-limiting malignancy" or cancer who are likely to die within a year and for whom palliative care would be appropriate.
The researchers also noted that ICU admissions may be preventable for serious illnesses such as chronic lung disease, heart failure and neurodegenerative disorders.
The findings of the study are as follows:
16.7 percent of the nearly 100 million hospital admissions during the study period included an ICU admission.
Between one in six and one in seven ICU admissions might have been avoided.
During the 10-year study period, ICU hospitalizations for ambulatory care sensitive conditions were found to have been slowly decreasing, while the percentage of patients in the ICU with a life-limiting malignancy had been increasing.
There was an almost eight-fold difference among states in the rates of ICU admissions
The number of ICU beds available appeared to be the factor determining the rate of ICU admissions in different geographic areas among these two patient groups
According to the authors, a substantial portion of ICU admissions in the U.S. may be prevented. They suggest that investing in outpatient, preventive, and palliative services should be viewed as "an important complementary, if not alternative, strategy to increasing the critical care workforce in seeking to provide the best care for the nation's sickest patients".
Decisions regarding Admission to the ICU
The medical conditions that lead to ICU admission include critical illnesses heart attack, stroke, poisoning, pneumonia, surgical complications, and major trauma from road traffic accidents and burns, etc. However, experts note that decisions regarding admission to the ICU are usually made despite uncertain information, time constraints, and without the patient being able to participate in discussions. According to a new study published in The Hospitalist in February 2019, several factors influence decisions to admit patients to the ICU such as:
The hospital or ED protocols
How comfortable hospitalists are handling sicker patients
Number of beds available
Who makes the final decision
The researchers noted that patients who are on a life support system do require admission to the ICU, but apart from that, it is impossible to predict the true need for intensive care. Further, they also point out that mortality risk may not be the best way to determine which patients will benefit the most from ICU admission.  Considering only mortality risk may miss patients who might have a lower risk of dying, but still could benefit greatly from going to the ICU.
When is Intensive Care Appropriate?
Intensive care is appropriate for patients requiring support of two or more organ systems, and patients with chronic organ system impairments who also require support for an acute reversible failure of another organ. Experts say that the factors that must influence the decision for admission to intensive care are:
Diagnosis and prognosis
Severity of illness
Age
Coexisting disease
Recent cardiopulmonary arrest
Availability of suitable treatment
Response to treatment to date
Anticipated quality of life
The patient's wishes
ICU care involves a multidisciplinary approach. Patients are provided with around-the-clock intensive monitoring and treatment. The primary goal in ICU is to decrease length of stay, so as to improve care quality and reduce cost.
The ICU is an expensive resource. However, as the article in The Hospitalist points out, ICU clinicians and experts continue to seek ways to ensure high quality and high value ICU care, from assessing patient outcomes to reducing ICU beds to developing new levels of care. As physicians seek answers to these complex issues, they can outsource medical transcription to ensure accurate and timely ICU documentation that reflects patient severity.
Disclaimer – The content in this blog that is provided by Managed Outsource Solutions (MOS) is only for informational purposes and should not be seen as professional medical advice. MOS is only passing on information that is already published and does not accept any responsibility for any loss which may occur due to reliance on information contained in this blog.