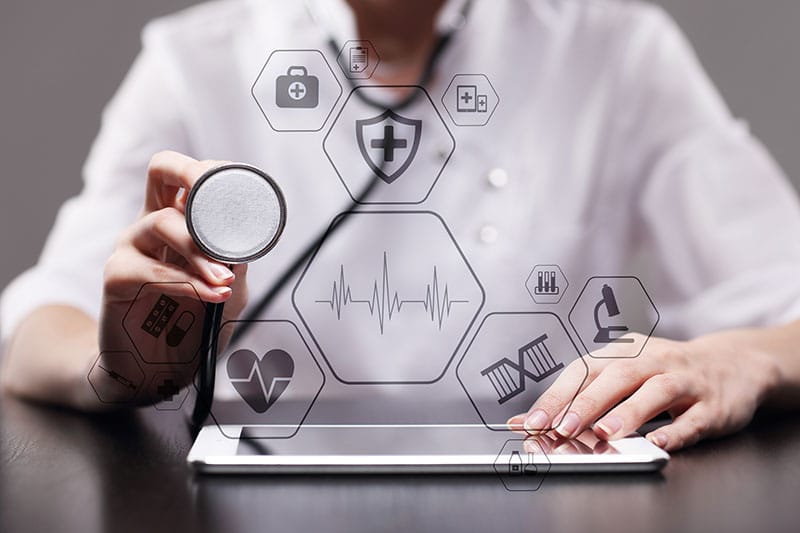 The electronic health record (EHR) provides information about care that has been provided to a patient. Medical transcription services play a key role in ensuring EHR clinical documentation to improve the continuity of that patient's care – whether it is provided in the traditional office settings or on via telehealth platforms. But while EHRs are designed to capture and communicate health information for care coordination processes, the amount of time physicians spend on EHRs is the key reason for physician burnout. Here are five ways improve and save time on clinical documentation and focus on interacting with patients and performing other important tasks.
Invest in EHR Training: It is important that organizations invest in training physicians and/or nurses who use the EHR system to improve efficiency and provider wellbeing. An article from the American Academy of Pediatrics lists three steps in the EHR training process as:


Onboarding: This can be administrative in nature and include licensure, credentialing, creating a login account and customization of EHR interface or tools, or comprise pretests and exercises.
Classroom Training: This involves teaching providers how to navigate the EHR efficiently, learn inpatient and/or outpatient charting and flowsheets, and practice writing short, accurate notes designed to enhance clinical care, and customize workflow.
One-on-one Support": In this phase, a training team or an EHR-trained physician shows other providers how to use EHRs efficiently and avoid or decrease burnout. By working with groups, physicians can learn how to write clinical progress notes effectively using their EHR system.

Reduce Payer Documentation Requirements: A study published in 2018 reported that the length of the average patient note in an EHR was 700 words – more than double that in 2009. One of the reasons for this is payer documentation requirements. Clinicians and hospitals have to report an assortment of measures to different payers. The Patients over Paperwork initiative led by the U.S. Centers for Medicare and Medicaid Services (CMS) is aimed at reducing the administrative burden on providers. The initiative has made great progress in doing away with unnecessarily complex, outdated, or duplicative requirements that consume physicians' time while doing little to improve quality of care.
Better Template Design: Improving EHR template design can save physician time spent on documentation. Many template designs focus on creating clinical notes to ensure efficiency at the point of care, but do not pay attention how the data is presented. Template design needs to be improved to allow physicians to spend less time on updating patient profiles and ordering exams, and more time with patients. Templates should also be designed for better presentation of data to patients, other providers, and staff for continuity of care.
Improve EHR Workflows: Experts who evaluated EHR implementations across several organizations said that removing unnecessary steps can improve workflows in the EHR by about 20%, on average – without any regulatory changes or technology innovation (www.hbr.org). Reducing the number of clicks that physicians need to perform should be done continually as it can increase provider satisfaction and reduce time for patients to be seen.
Take Advantage of Innovation: Huge volumes of unstructured data are inputted into EHRs on a daily basis. Advanced natural language processing (NLP) technology can provide great insights into the data and extract relevant information within the patient chart which can be used to improve the quality of care. Today, application programming interfaces (APIs) also support interoperability of EHR systems, allowing them to send or retrieve data to update a patient record.
Voice recognition, digital scribes, and connected devices are other technology options that providers can leverage to improve efficiency and save time on EHR clinical documentation. However, automated systems have their limitations. For example, with voice recognition, the clinician would have to spend time at the computer correcting misinterpreted words, a task better handled by medical transcription service companies. In fact, Medscape reports that many clinicians argue that they would be "better off financially by squeezing another patient into their schedule rather than spending the time it would take to edit a dozen reports". In other words, relying on a medical transcriptionist prior to report generation can improve documentation accuracy can be improved and lessen the demand on physician's time.