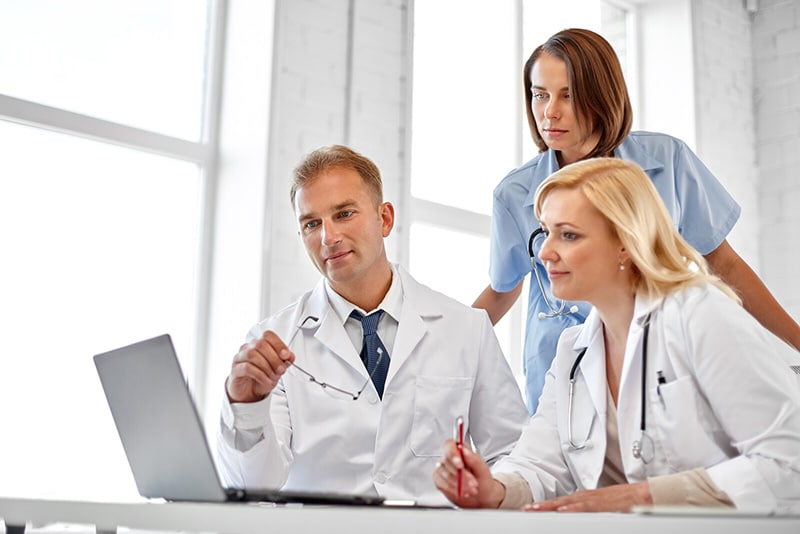 Every healthcare organization aims at providing quality, patient centered services. One of the ways to ensure better care and patient experience is by maintaining accurate patient records. This will allow physicians to provide the right treatment and also obtain proper and timely reimbursement. Good documentation also serves as evidence in the event of litigation. Wrongly transcribed data can hamper the quality of healthcare and ruin the patient experience. Working with a professional medical transcription services can help providers in their efforts to provide a better patient experience.
Here are 5 tools that PatientEngagmentHIT.com recommends to generate a good patient experience.
Online appointment scheduling: Patient portal are an excellent tool that has significantly increased patient engagement. One of the most popular features of an patient portal is online appointment booking. It allows patient to schedule an appointment any time of the day. Booking appointments via can lead to fragmented appointment scheduling protocols. Organizations can experience workflow problems due to handling multiple phone calls to schedule appointments. Andy Hare, UAB Medicine's vice president of Access Services said in a 2019 interview stated that they faced very dysfunctional and very fragmented appointment scheduling process. UAB found that using an omni channel platform allowed it to improve the patient experience while streamlining processes on the provider side as well. The platform digitized the provider directory and supports online and telephone appointment scheduling alike. With the online directory patients can easily find a healthcare provider depending on their symptom or preferences. The omni channel merges the data for the patient and the online appointment into a single stream in order to avoid any confusion, and allow the provider to see the right patient.
Virtual waiting rooms: Due to pandemic, many healthcare organizations embraced a curbside waiting room to ensure social distancing. When patients arrive at the healthcare facility, they can check in using their phone and wait safely in their car until the provider is ready to see them. AdventHealth is a non profit healthcare system that was in the process of designing a curbside check-in feature for the organization's app before COVID-19 began to spread across the globe. When the pandemic hit, developers applied the technology to COVID-19 to promote positive patient experiences throughout the uncertain times. With this curbside check in feature, the patient could stay connected with the healthcare organization using automated messages which guided them to the check in process and also alert them when it was time to go into the office.

Banner Health, an Arizona-based health system, also used virtual waiting rooms at the time of the pandemic. This assured safety of the patients and also helped create an environment where the patient felt more comfortable. Once the appointment is scheduled, Banner can send an alert to the patient's mobile number and a few days before the appointment, the patient will receive a notification prompting them to complete the typical intake information. Once patients arrive, they can click a link in the text message that lets the staff know they have arrived.
Real time patient experience survey: Getting insights from patients through surveys, also known as real time patient experience surveys, can improve the patient experience. Earlier the survey methods were primitive, where the patient had to go through the survey once they are out of the hospital. These surveys were too long and used outdated methods to gather information. But today, patients can give feedback in real time. This allows the healthcare provider to better serve patients. Some use point-of-care survey tools to capture data and better understand the patient journey.
Check in Kiosk: A 2019 report from the Medical Group Management Association (MGMA) noted that there was an increase in patient consumerism and the patient experience should be enhanced. Check-in kiosks allow patients to fill out standard paperwork and practices can utilize technology to maximize the clinician's ability to provide patient-centered care. This allows patients to have a closer relationship with their providers. Kiosk helps in addressing determinants of health. A group of North Carolina-based non-profits that addresses the social and health-related needs of veterans, has set up kiosks to connect veterans with resources they need. The kiosk gathers information about veterans' social determinants of health. Once the form is submitted virtually, the NC staff reach out to the individual to provide them with health service.
Price transparency tools: So price transparency is an essential tool to improve the patient experience. The Centers for Medicare and Medicaid Services (CMS) mandates that hospital websites display a consumer-friendly list of prices for 300 shoppable services. The aim is to provide people with information they need to make more informed healthcare decisions. The list usually displays prices for non-emergency, elective services.
CMS also requires hospitals to provide a master list of prices for every service and item it provides. These online services allow patient to research prices of different healthcare providers and find the most affordable or high-value option. Once patients are aware about how much the service will cost them, they feel more in control of their care and this ensures a better patient experience. A Health Affair study implemented a patient outreach and marketing strategy using Google Ads to create awareness about New Hampshire state price transparency tool.
The research found that patients were likely to choose the same clinicians or sometimes, more costly ones. The research found that this could be because the ad campaign did not target patients looking for medical help at lower rates. This also shows that some patients may value patient-provider communication or distance from home over the price of care. Some patients think that higher prices mean better medical care. Price transparency makes patients conscious about their out-of-pocket expenses ahead of time and helps them plan for medical care they may need.
Patient experience is one of most important elements in health care.  As the healthcare industry is changing rapidly, patient experience in hospitals and other healthcare facilities are becoming a top priority. Likewise, maintaining accurate medical records of patients are important as they provide insight into their medical history and guide the providers to provide quality care. The medical record also provides a means of communication between healthcare providers and serves as the primary account of patient care services. It also contains information needed to support claims for payment. With the help of reliable medical transcription companies, physicians can maintain error-free, timely medical record documentation that reflects the patient's status, diagnoses, treatment plans and response to treatment.