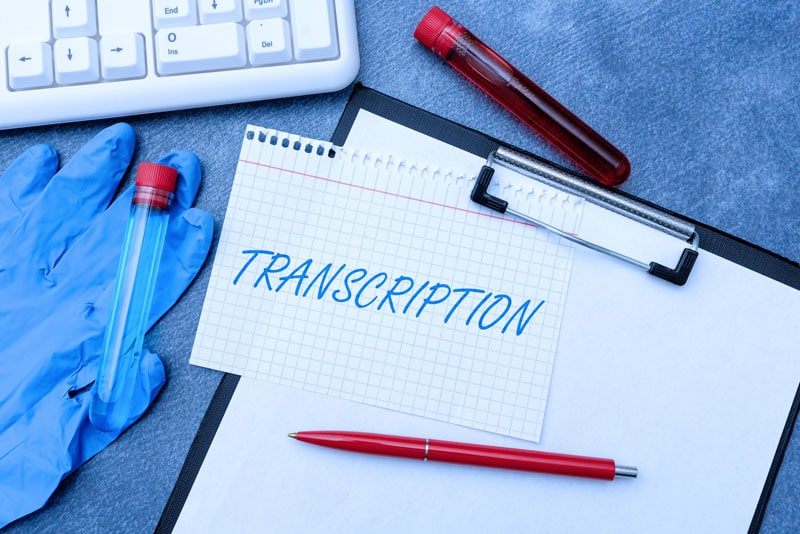 The role of medical transcription and transcriptionists is becoming more significant in today's healthcare industry due to the increase in demand for healthcare services and consequent increase in documentation requirements. Medical transcription is a valuable service for health care systems as it helps healthcare providers maintain error-free medical records. Reputable and experienced providers of medical transcription services focus on ensuring reliable, accurate, and timely transcription of clinicians' recordings and dictations. This helps in making the best, customized care available for patients which is most important for favorable treatment outcomes.
Here's a look at five key roles of medical transcription in healthcare.
Promotes communication: Medical transcriptionists play a very important role in promoting communication among healthcare staff members. They take the information and document it accurately. Patient records as well as test results are documented by these professionals so that they can be sent over to various facilities and doctors if necessary. Medical transcriptionists ensure that the medical records are accurate so that there are no complications or setbacks. With the correct medical records, the communication between doctors, nurses and other healthcare professionals will be smooth.
Improves efficiency: Today, doctors are forced to spend their time on EHR documentation. But with medical transcription service, doctors can focus better on the patient's medical needs, rather than spend time on the EHR. This improves the efficiency of the healthcare providers. Medical transcriptionists also help to prevent costly mistakes by providing accurate and precise information in a report that can be easily read by all healthcare professionals involved in the patient's case.
Better consistency for quick insurance claims processing: Having consistent and accurate documentation of recorded material is not only important for patient care and the operation of your health care facility, but is also a vital aspect of medical billing. With accurate medical records, healthcare providers can also stay protected from legal battles related to medical malpractice and negligence. So, medical transcriptionists need to provide great attention to detail and have excellent listening skills.
Helps maintain patient medical history: Medical transcription helps healthcare facilities maintain a patient's medical history, which doctors may need to treat the patient in the future. It allows for quick follow-up on tests, and can assist in developing a treatment plan. Accurate medical transcription provides the right information regarding the diagnosis and treatments provided.
Better collaboration between facilities: Medical transcription also allows healthcare facilities to collaborate. This is an important aspect because they must communicate effectively with one another in order to give the best possible care to their patients. Having easy access to medical records is vital because even the smallest mistakes could lead to bad consequences.
Medical transcription is a fast-growing career option. In fact, it's the nation's second-fastest growing job field, according to the U.S. Bureau of Labor Statistics.
Accurate medical transcription ensures reliable medical records that are used by doctors, nurses and other healthcare workers to provide better treatment for the patients. Medical transcriptionists are highly trained professionals who undergo extensive training to ensure they can perform their jobs well. The work of a medical transcriptionist is very important to the healthcare industry because they provide accurate, reliable and timely information on a patient's condition to doctors and other healthcare workers.
Medical transcriptionists ensure that medical dictations or recordings are transcribed into accurate medical records while also abiding by HIPAA. Transcription services are available for all medical specialties such as cardiology transcription, psychiatric transcription, neurology transcription, endocrinology transcription and so on.